What do you need to know about ab trainers?
The first thing you need to know is that reading this article alone won't get you a six pack. Very disappointing, we know. Everyone has done abdominal exercises at some point and probably not always successfully. Fortunately, there are devices on the market that try to make things a bit easier for people who love those toned abs. But what are the differences? And which ab trainer really works?
---
In short
| | Ab trainer | Wonder Core 2 | Ab Wheel |
| --- | --- | --- | --- |
| Level | Beginner & Advanced | Beginner & Advanced | Advanced |
| Supports the neck | Yes | No | No |
| Supports the back | No | Yes | No |
| Trains multiple muscle groups | All abs | Abs & arm muscles | Entire upper body |
Ab trainer: the first step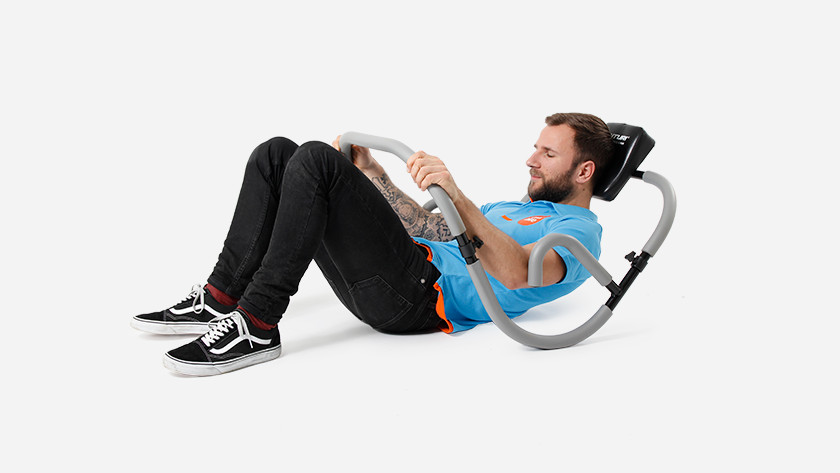 The big advantage of an ab trainer is that everyone can use it, from beginners to advanced athletes. You can train all of your ab muscles by simply changing positions. The exercise isn't very heavy. You'll have to find your limits. Do you feel very little? Try doing a lot more repetitions. It's nice that the ab trainer offers support to your neck and takes up very little space in the house. In short, this is the product you want as a beginner. But remember: you want to train your stomach, not the ab trainer.
Wonder Core 2: the luxury version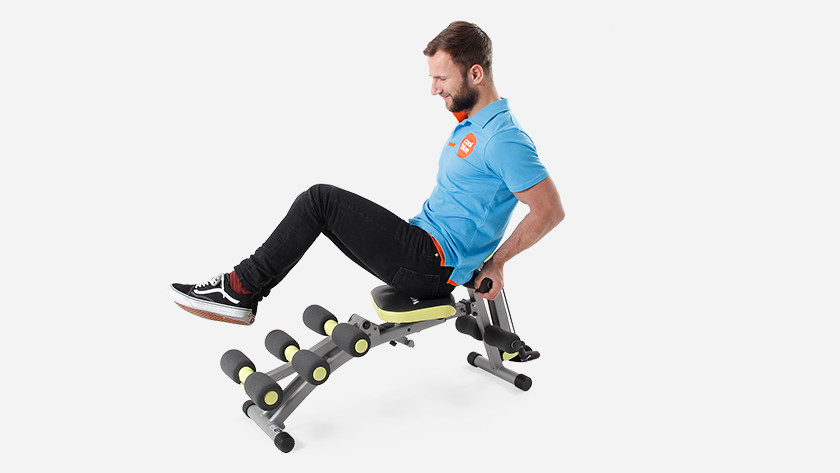 With the Wonder Core 2, you can easily train your straight abdominal muscles and also your oblique muscles with the rotating seat. Contrary to other abdominal trainers, the focus isn't on one movement. You don't train in a fixed pattern and you have to keep your balance. This provides an extra challenge, so you engage more muscles. It's nice that your back is supported during training. So, are you in for a change and would you like to train in a controlled manner? The Wonder Core 2 is the right choice for you. The name does suggest miracles, but you'll really have to do it yourself.
Ab Wheel: the Spartan Method
The simplest of the 3 abdominal trainers is also the most effective. The simple exercise (the roll-out) ensures that you train your entire upper body in addition to your abdominal muscles. The exercise is tough, because you have to coordinate the entire movement yourself. This means that you use almost all muscles in your upper body, in contrast to other abdominal trainers. Despite the higher level of difficulty, this abdominal trainer is suitable for all levels. You can decide to what extent you perform the exercise. One thing is certain, you can't escape sore muscles.
Will I get a six pack now?
Training should be fun, so choose a product that suits you. This way, your motivation remains the highest and you train the most effectively. Of course, there are many myths about training the abs and getting a six pack. Here are a few tips:
Watch your diet. Abdominal muscles only become visible at a low fat percentage.
Drink plenty of water and avoid soda.
Be tough on yourself and never skip a core workout.
Don't just focus on a six pack. Start exercising passionately and the results will come naturally.
Good luck finding the right abdominal trainer!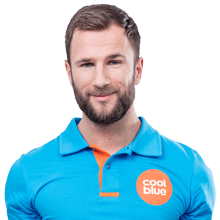 Article by: