How do I adjust my hiking backpack?
Your ticket has been booked and you have a new backpack. You are ready to travel. All you have to do is adjust your backpack correctly. This ensures that you wear your backpack comfortably. In this article we take all the steps so that you start your adventure with a well-adjusted backpack.
---
Pack and start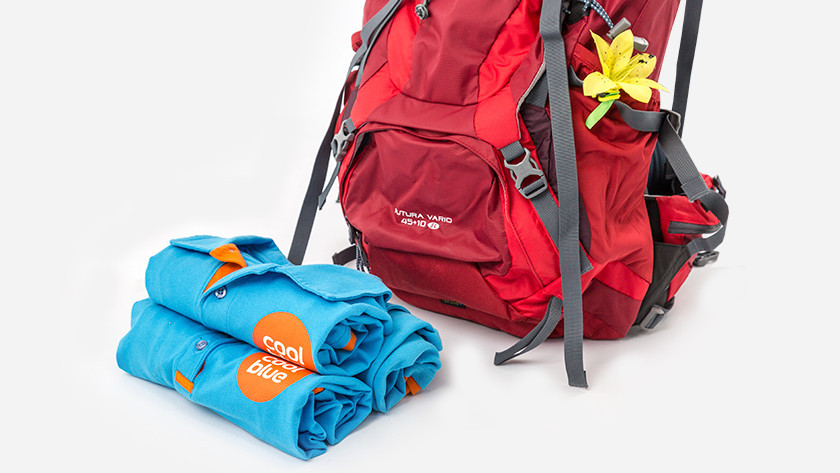 Pack your backpack
First of all, you make sure that you have packed your backpack in the right way. That way you know which weight you take into account. You do not have to pack your backpack completely, but it is inconvenient to adjust an empty backpack. When you have some stuff in your backpack, you notice whether you have divided the weight correctly. If not, you can still change that. Do you want to know more about how to pack your backpack? Then view the article below.
Attach hip belt
When you put the backpack on your back, make sure that all the tires are completely loose. This way you can reset your backpack for a new trip. It is true that the backpack is now dangling at the bottom of your back. The hip straps are the basis for adjusting the backpack. Place the hip straps just above the hip bone and close the buckle. Is he still too loose? Use the adjustment straps that sit over the padded hip straps. The bag now tilts backwards, but you solve that later.
Shoulder and stability straps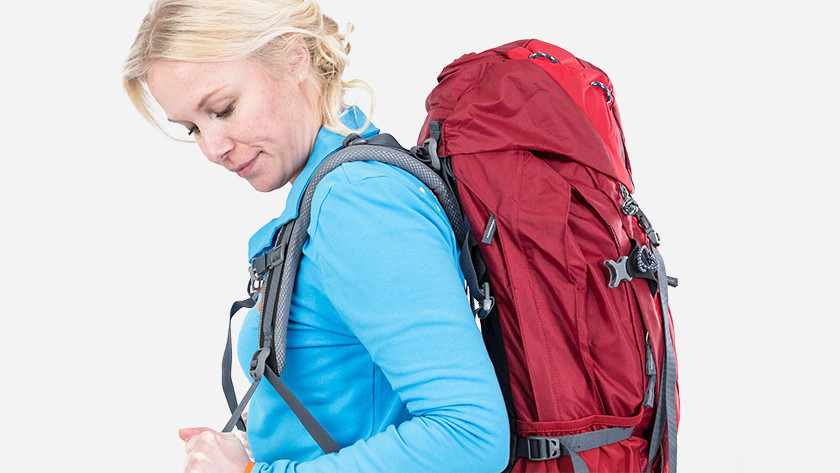 Adjust shoulder straps
Stand upright, grab the adjustment straps at the height of your armpits and pull the shoulder straps at the same time. The backpack will rise and pull the straps until the back is tight against your back. The shoulder straps do not have to be very tight. You can suffer from this later on. The more weight on the hips, the better.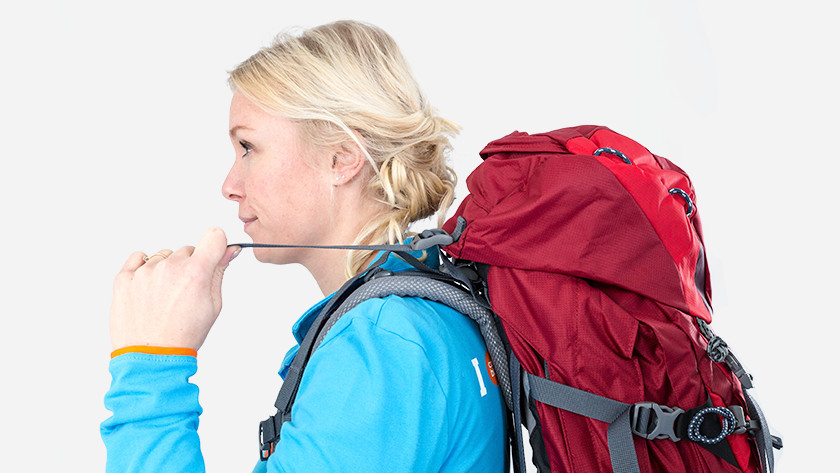 Adjust stability straps
Often the back is no longer attached to your back when the shoulder straps are looser. You solve this by putting on the stability straps. These straps are located at the top of the shoulder straps and are attached to the back. Make sure the straps are at a 45-degree angle from the shoulder straps. Done!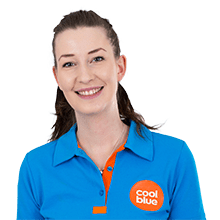 Article by: