Advice on alarm system accessories
You can extend an alarm system entirely to your own wishes. For example, up to 120 sensors, 15 IP cameras and 10 remote controls can be connected to the system. Every alarm system in our range includes a number of accessories as standard. A good start to minimal security at home. If you want to protect your home optimally, then you need more accessories. You can read which accessories there are and what the effects are, on this page.
---
Magnetic contacts & motion detectors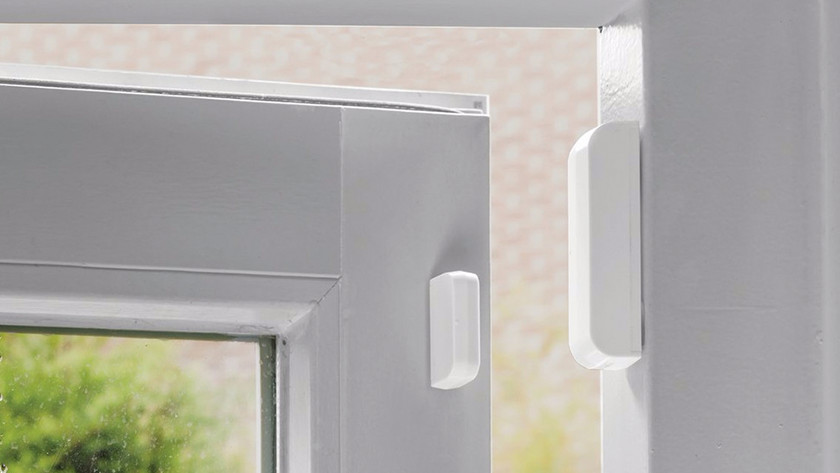 Magnetic contacts
Magnetic contacts, also called window / door sensors, are placed near a window or door. The element consists of two parts that are connected to each other by means of a magnet. In the case of a window, place one part on the frame and the other part on the window. When the window is closed, the magnets are connected to each other. When the alarm system is switched on and the magnets come apart, the window / door sensor gives a signal to the alarm system, causing the alarm to go off. Preferably place a sensor on every window and every door for optimum security of your home or office.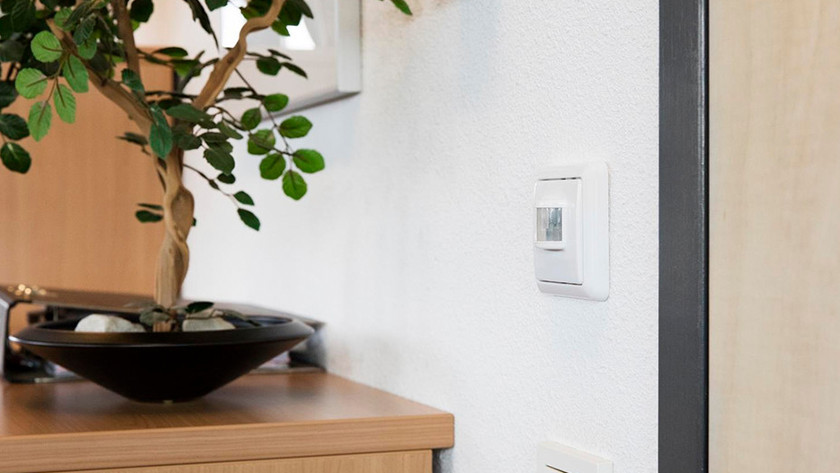 Motion detectors
A motion detector detects movements in the home or at the office. Place a weighing detector in areas where there is a good chance that a burglar will run straight through the detection field. On average, a motion detector has a detection angle of 110 degrees and it detects up to a maximum distance of 8 meters. When installing, ensure that the detector is completely free and is not obstructed by, for example, curtains. The ideal installation height is standard 1.90 meters and with pets 2.30 meters. When the alarm system is switched on and the detector detects movements, the base station receives a signal via the wireless frequency. Do you have pets? Make sure that the motion detector is animal test and does not detect pets up to about 25 kg.
IP cameras
Thanks to an IP camera you have the opportunity to see at any time what is happening at your home. The IP camera is connected to the alarm system. When a window / door contact or motion detector is detected, the IP camera switches on automatically. The IP camera then immediately takes HD photos or records images of the event. These images are automatically saved on a microSD card or in the cloud. Please note that a microSD card is not included as standard. When the images are stored in the cloud, in most cases you have a monthly or annual contribution to use the cloud. With alarm systems with an app, it is possible to watch live on your smartphone with a notification.
Which viewing angle is suitable for which situation? We recommend the following for an indoor camera: \ n \ nView angle to 90 degrees: \ n * door \ n * part of a room \ n * child or pet \ n * desk of a shop / hotel \ n * small office \ n \ nView angle greater than 90 degrees: \ n * whole room \ n * store \ n * hall \ n * large office buildings
Sirens & Imprints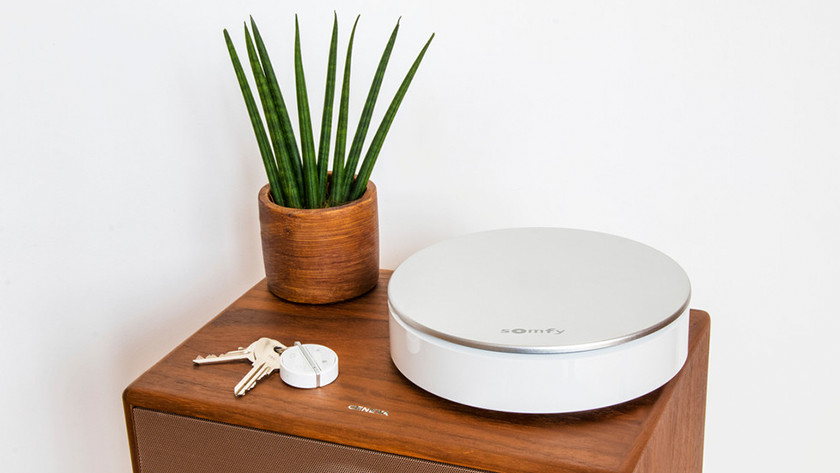 Sirens
A siren is an important part of your alarm system. Place the siren in a place in your house or on your façade where you always hear and see it (with a siren with flashes of light). Think of the hallway in a house, a central hall at an office or at the front door on your façade. A siren informs you and neighbors about danger in and around your home. In addition, the sound of the siren causes a shock reaction to the burglar. When a sensor detects trouble, it gives a signal to the base station. The base station then gives a signal to the siren again. This immediately goes off. The average sound signal of a siren is 100 decibels. Also comparable with a passing moped.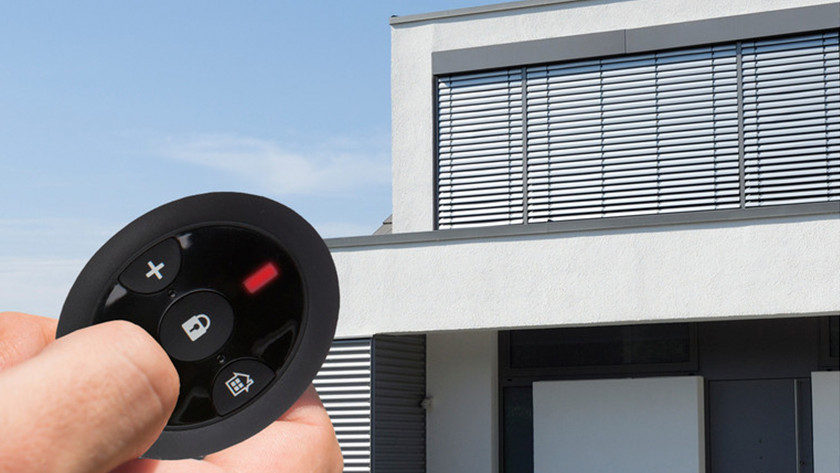 Remotes
Switch your alarm system on and off remotely with a remote control. In addition to switching the alarm system on and off, the remote control also often includes a panic button. As soon as you press this button, the alarm immediately goes off and the contact persons are immediately notified. Handy for people of age. There are also loose panic buttons, which you can easily hang on a key ring or key cord.
Control panels & smoke detectors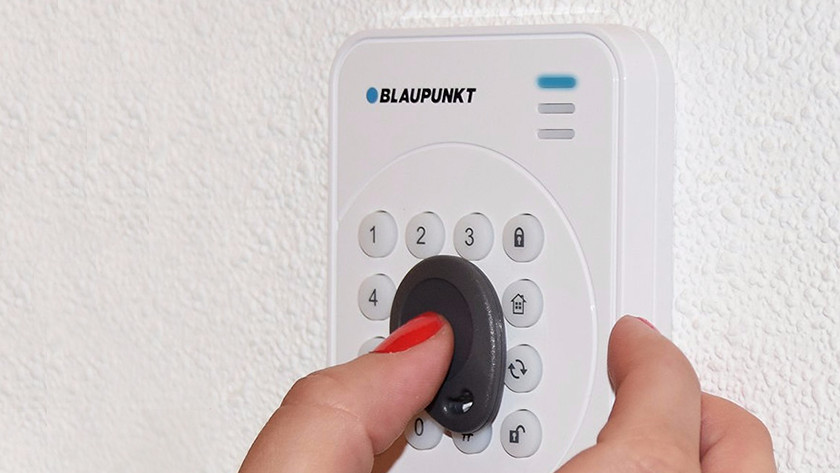 Control panels
A control panel is a handy extension for your alarm system. Not all alarm systems have a control panel as standard. An extra panel is useful. Place a control panel at the front or rear door. This makes it possible to switch your alarm on and off immediately upon arrival or departure.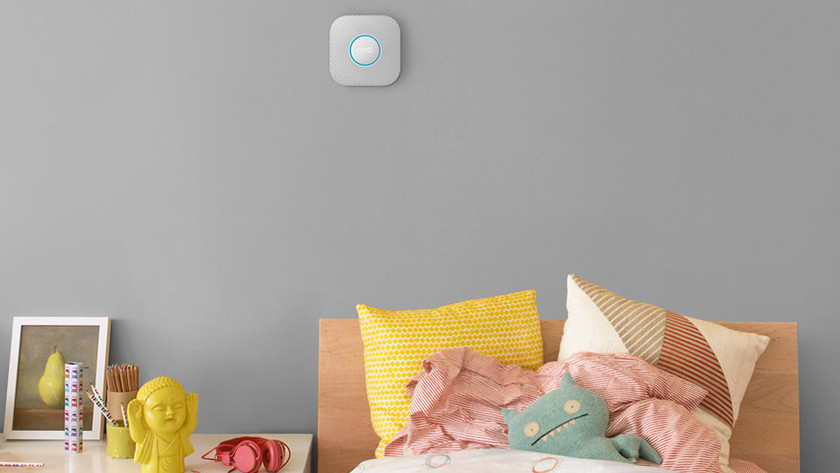 Smoke detectors
To make the security of your home or office complete, link a smoke detector to your alarm system. Many alarm systems have special smoke detectors that only work with the alarm system. When the smoke detector detects smoke, the smoke detector immediately gives a signal to the alarm system. This will then inform you about the smoke development at your home. Always place a smoke detector on the ceiling or on the wall against the ceiling. Smoke rises and therefore always goes towards the ceiling.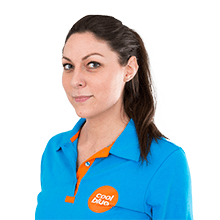 Article by: