Apple iOS 12: first impressions
Apple iOS 12 is finally here! This new update makes your iPhone or iPad faster than ever before. I can swipe to the camera 70% faster than before, the keyboard appears 50% faster, and starting apps goes twice as fast during heavy workloads. This all sounds good, but an iOS update is something I'd like to experience myself. I'm installing iOS 12 on my iPhone X so I can tell you everything about the coolest new stuff.
---
Suitable for
Do you have an older iPhone or iPad? That's not a problem. You can install iOS 12 on every iPhone from the iPhone 5s and, on every iPad from the iPad 2. To specify things, I list all suitable devices for you.
Apple iPhone: iPhone Xs, iPhone Xs Max, iPhone Xr, iPhone X, iPhone 8 Plus, iPhone 8, iPhone 7 Plus, iPhone 7, iPhone 6s, iPhone 6, iPhone 6 Plus, iPhone SE en iPhone 5S.
Apple iPad: iPad Pro, iPad, iPad Air 2, iPad Air, iPad Mini 4, iPad Mini 3 en iPad Mini 2.
Screen time
Screen Time is a completely new function in iOS 12. It allows me to have more insight in the way I use my iPhone or iPad, and it prevents me from scrolling through Instagram all day long. I not only get insight in my use, but I can also set a limit. I can determine what apps I can use at what time by using Downtime. Ideal for parents who want to set limits for their kids, so they can't play games late at night. Via App limits I can set limits per app. Via Always Allowed I can choose apps I'll always allow, no matter whether or not the limit has passed.
Notifications
in iOS 12, you can ensure that you're disturbed less often via Instant Tuning. This way, I can manage notifications from the access screen. I can swipe the message from left to right to open the new menu with 3 options: Management, View and Clear All. I click Manage to stop notifications from this app. Silent notifications don't appear on my access screen, as I only see them in the message center. Do I often receive notifications from that app I never open? I automatically see a suggestion to silence these notifications from now on or to switch them off altogether.
Do Not Disturb
iOS 12 allows me to control my notifications in a more effective way, so I don't get disturbed by apps I barely use. Sometimes I don't want to be disturbed by calls or texts at all. I can select 'Do Not Disturb' specifically for an appointment or certain location. 'Do Not Disturb' is automatically switched off when the meeting is over, or when I leave a certain location.
Searching photos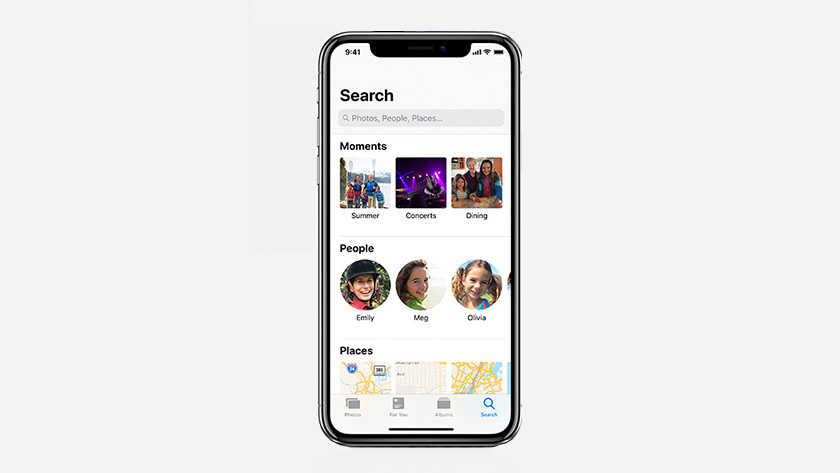 Do you sometimes spend hours scrolling until you find that one photo you're looking for? The search suggestion in iOS 12 helps me to find photos even faster, making scrolling unnecessary. On top of that, I sometimes find photos I forgot about. Before I start typing, I can see suggestions for recent events, people, and places. While typing, suggestions get smarter allowing me to refine my search by using more search words.
Augmented Reality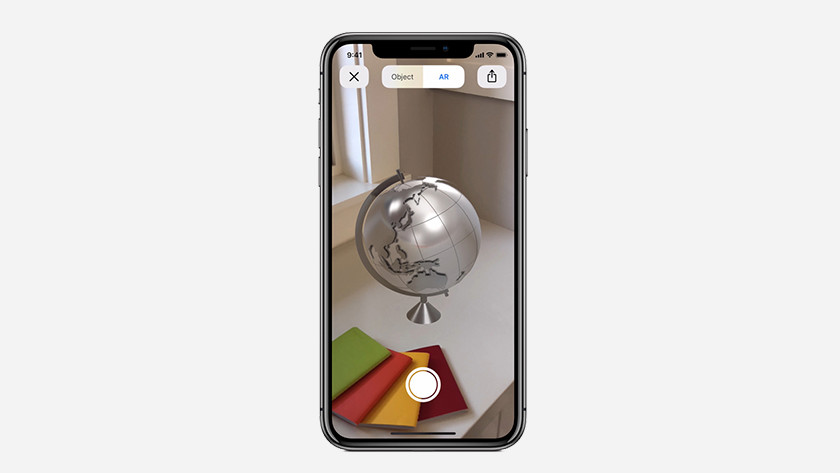 Augmented Reality has become truly lifelike thanks to iOS 12. Why? Thanks to ARKit 2, I can now share AR experiences with my friends. This way, several people experience the same AR experience at the same time. Via Messages and Mail, I can send AR objects to view them in the real world. In addition, there is now a new app in iOS called Measure. It allows me to measure objects in the real world by pointing my camera at them. That way, I know exactly how wide my new TV cabinet should be.
Animoji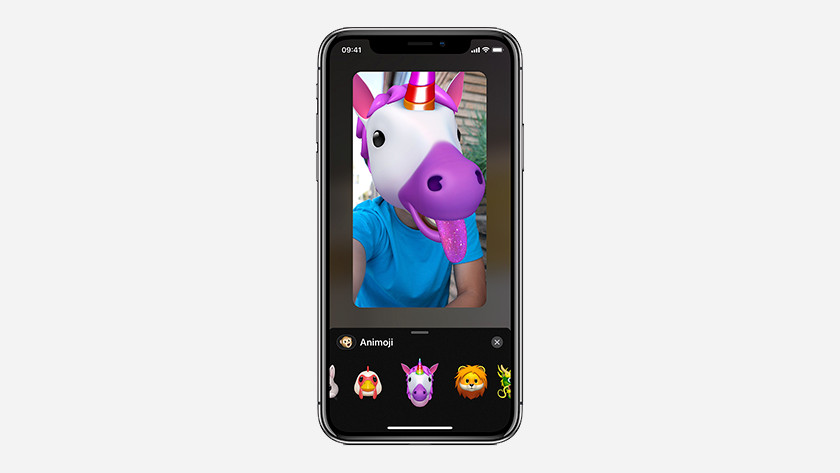 Animoji has been around for a while, but iOS 12 added 4 new Animojis: a koala, tiger, ghost, and tyrannosaurus rex. I use this Animoji to brighten my Messages and FaceTime conversations. The Animojis I send are more expressive than ever before. I can stick out my tongue or wink. Every movement I make is mimiced by my Animoji. There is no delay whatsoever, even if I quickly look to the left or right. Animoji only works on an iPhone or iPad with Face ID (iPhone Xs, iPhone Xs Max, iPhone Xr, and iPhone X).
Memoji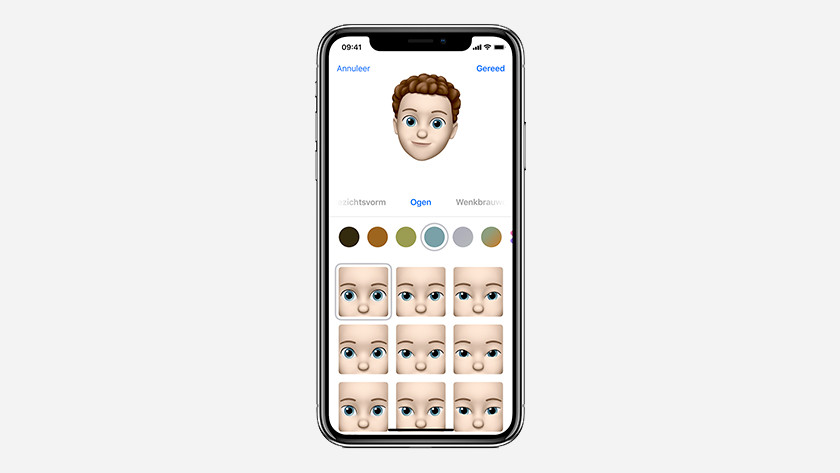 An Animoji, only personal. That's what Memoji is. I can make a Memoji and tailor it to my skin color, hairstyle, face shape, etc. There's always a Memoji that suits my mood. I can make as many alter egos as I want. Memoji works just like Animoji on the iPhone and iPad with Face ID (iPhone Xs, iPhone Xs Max, iPhone Xr, and iPhone X).
Camera effects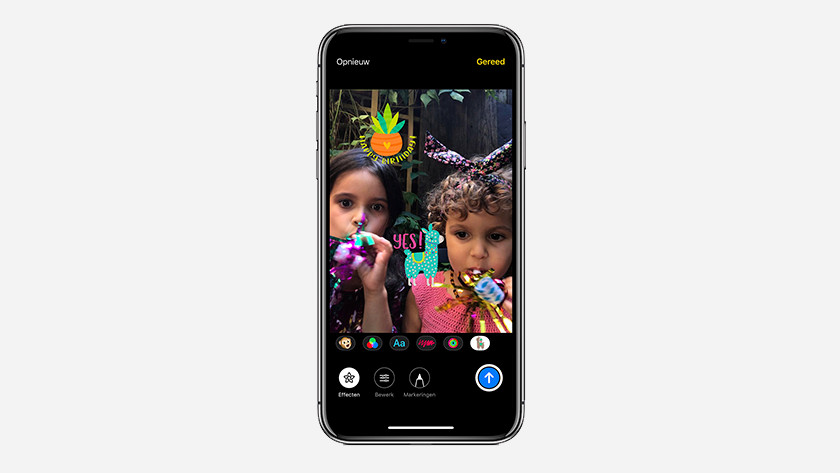 Not a fan of Animojis? There are other ways to brighten up Messages. When I type a message, I can go to the camera app to cheer up my message. I can choose from new filters, including a filter that looks like I'm coming out of a comic book. I can add texts to my photos and choose from different shapes, like arrows, check marks, crosses etc. Plenty of options.
And what else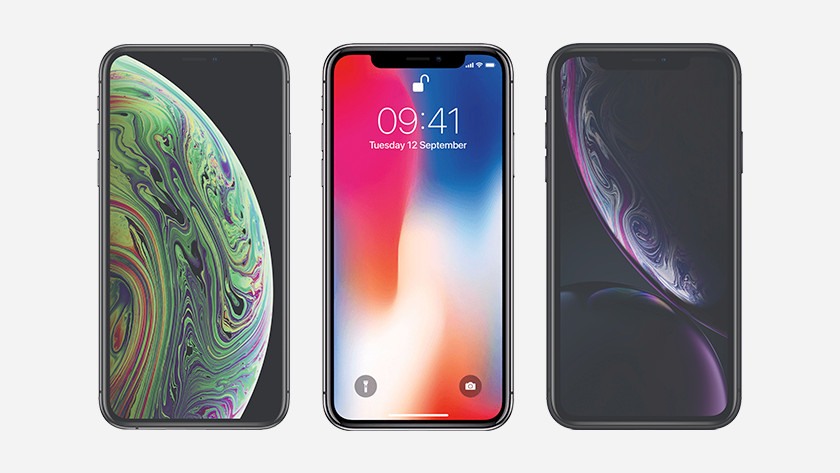 If you thought that was everything, you're wrong. This is only a selection of the new features iOS 12 has. There are even more features, including:
Handy assignments with Siri and linking habits to apps
Better privacy options in Safari
New possibilities to share photos
New design for Apple Books
New design for the Stock app
More information on the battery
Automatically secure passwords
Navigation by external parties in Carplay
Automatically fill in security codes
Dictaphone is now also available for iPad Install iOS 12 now and discover all new functions yourself!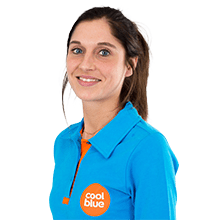 Article by: