Expert review Apple iPad Pro (2018)
The long-awaited successor to Apple iPad Pro is available in 2-inch sizes: 11-inch and 12.9-inch. In addition, you can choose from no less than 4 different storage capacities: 64 GB, 256 GB, 512 GB and even 1 TB. According to Apple, the iPad Pro (2018) is faster than many laptops. I am very curious if Apple will live up to this claim. That's why I test it for you.
---
Apple iPad Pro 11 inch (2018)
11-inch Retina Display
|
Multitasking up to 4 apps simultaneously
|
Compatible with Smart Keyboard and Apple Pencil
The compact design with thin edges makes the screen larger, while the tablet itself is the same size as the iPad Pro 10.5 inch.
Thanks to the A12X processor, even the heaviest programs run smoothly.
Unlock iPad Pro quickly and securely via FaceID, both in landscape and portrait mode.
Apple Pencil 2 is not standard with iPad Pro (2018), but purchase separately.
From the box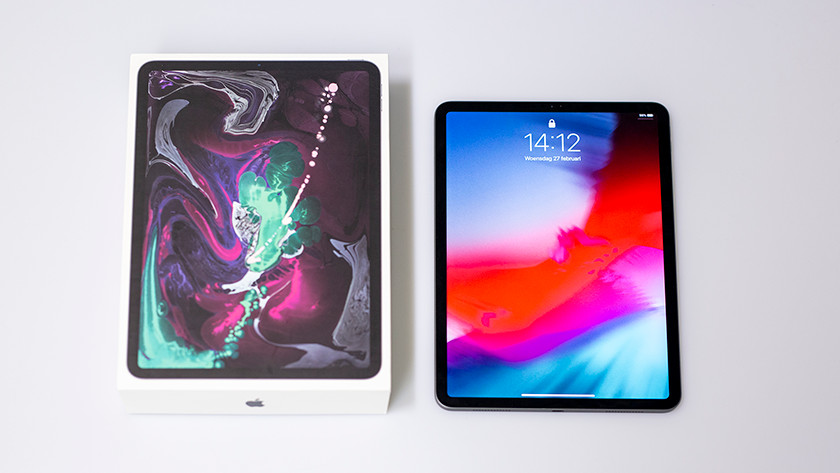 When I walk to my computer in the morning, I see a white box on my desk. It is the iPad Pro 11 inch (2018) that I can test! I quickly open the box. Immediately I see the glossy screen of the Space Gray iPad, my favorite color. Under the iPad I also find a charger, USB-C charging cable and manual.
Apple Pencil (2nd generation)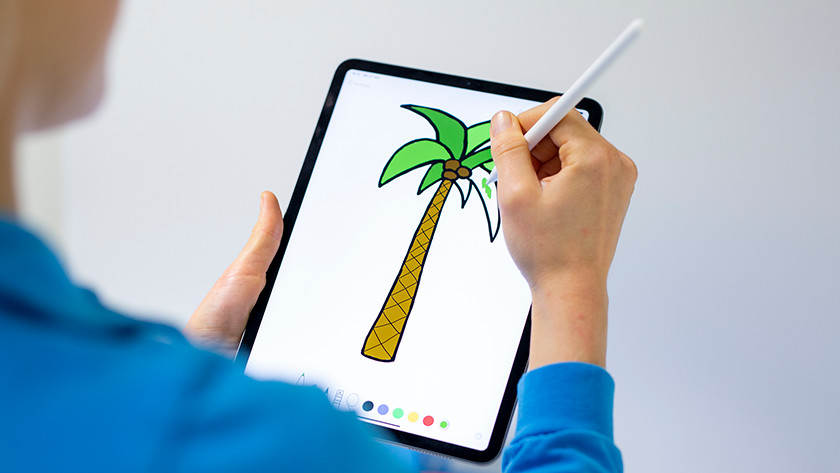 I can't test the Apple iPad Pro (2018) without an Apple Pencil (2nd generation). This Pencil ensures that I not only use my iPad Pro for entertainment, but also really use it for work. In Adobe Photoshop Sketch and Illustrator I not only draw in detail, but I also use the 'double tap' function. I tap the pencil twice briefly and switch quickly between brush and eraser. I assign different functions to the double tap and this also works with more and more apps.
Smart Keyboard Folio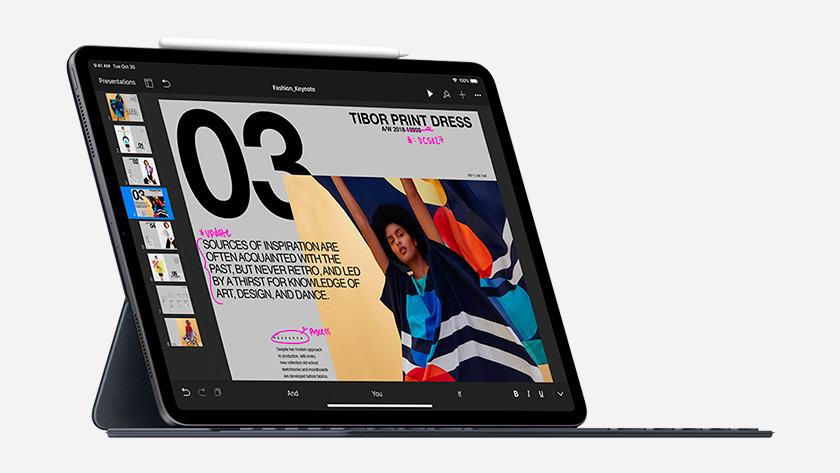 Another essential accessory for the Apple iPad Pro (2018) is the Smart Keyboard Folio. This case not only protects my iPad Pro (2018), but it is also a full keyboard. This allows me to comfortably type long pieces of text. In addition, I use handy key combinations. With this I quickly make text bold, search in my iPad or switch between apps.
Use as a laptop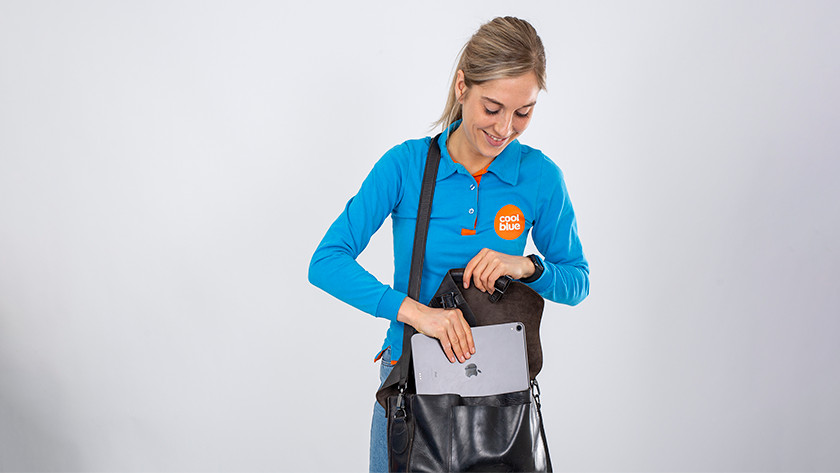 Now that I use the Apple iPad Pro (2018) with Pencil and Smart Keyboard Folio, I don't miss my laptop at all. Apps load faster than on my laptop, I type just as comfortably and the screen looks a lot nicer. In addition, my iPad Pro is much lighter and therefore easier to carry. Even videos I edit without hitch on this iPad Pro (2018). Should I ever need a new laptop, I would consider the iPad Pro (2018) instead of a 'traditional' laptop.
FaceID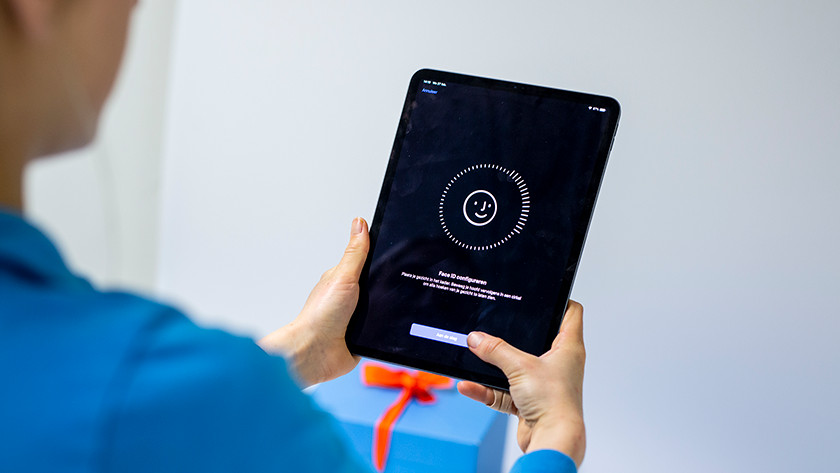 I have been unlocking my iPhone X for some time through face recognition, or Face ID. For the first time this technology is in an iPad. I no longer log in via a pin code, but simply by looking at the camera. It does not matter how I keep the iPad Pro (2018). Horizontal, vertical, in the dark, with glasses or without glasses: Face ID always recognizes me. I also pay via Face ID and log in to websites. Great, no more passwords!
Conclusion
The Apple iPad Pro (2018) has far exceeded my expectations. Especially with the accessories like Smart Keyboard Folio and Apple Pencil (2nd generation) I almost forget that I work on a tablet. The iPad Pro (2018) is so fast that I ignore my laptop. For me, the biggest plus points besides the accessories are: Face ID, the speed and the Liquid Retina screen. A downside? I cannot connect Magic Mouse 2 to iPad Pro (2018).
Apple Pencil (2nd generation)
Suitable for the iPad Pro 12.9 inches (2018/2020) and iPad Pro 11 inches (2018/2020)
|
Wireless
|
Pressure sensitive
You can easily draw thin or thick lines via the pressure-sensitive point. + Thanks to wireless connection and wireless charging, you will no longer suffer from fiddling with cables.
Thanks to palm rejection you put your hand on the screen while you draw.
This pencil is only used for iPad Pro 12.9 inch (3rd generation, 2018) and iPad Pro 11 inch (2018).