Cycling with the Apple Watch
With the Apple Watch around your wrist, you won't miss any important messages and incoming calls, even when you're cycling. But the Apple Watch is more than a message center. With the integrated heart rate sensor and GPS, you can use the Apple Watch as a sports watch. In this article, we'll tell you more about the possibilities of the Apple Watch during cycling.
---
Get started with cycling with the Apple Watch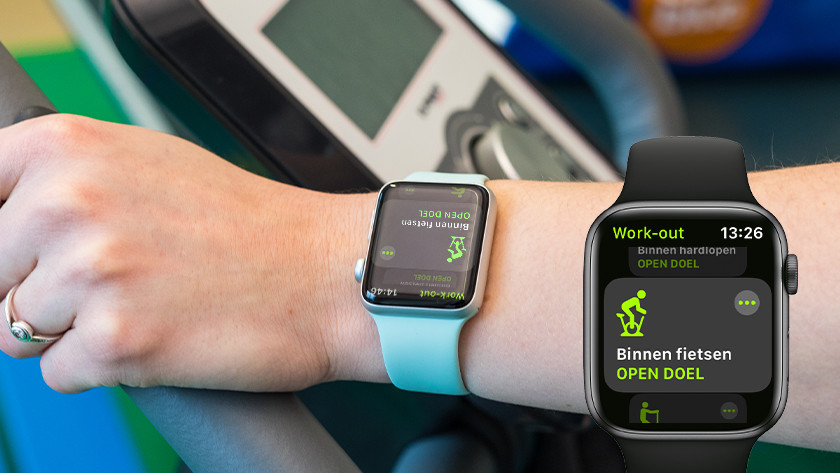 Whether you're cycling outdoors recreationally or working out at the gym on an exercise bike, the Apple Watch tracks your cycling workout for you. You can us different apps for this.
Apple's Workout app
Strava
Runkeeper
Track ride data in the Workout app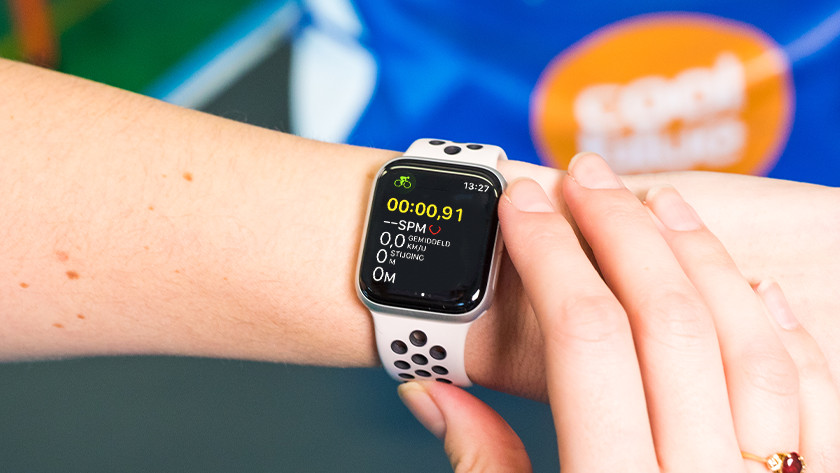 In the Workout app, select the right cycling workout before you start exercising. Choose Indoor Cycling if you're going to ride an exercise bike. Select Outdoor Cycling if you'll ride your bike outdoors. Handcycle is also an option. The Apple Watch keeps track of important information during your cycling workout, such as your heart rate, your average speed, and your elevation gain in meters. You can easily set a cycling goal. If you indicate in the app that you want to burn 200 calories, the watch calculates how many kilometers you need to cycle to achieve this goal. With each kilometer cycled, the Apple Watch vibrates slightly. You can easily see your data in the Activity app on your iPhone afterwards.
Strava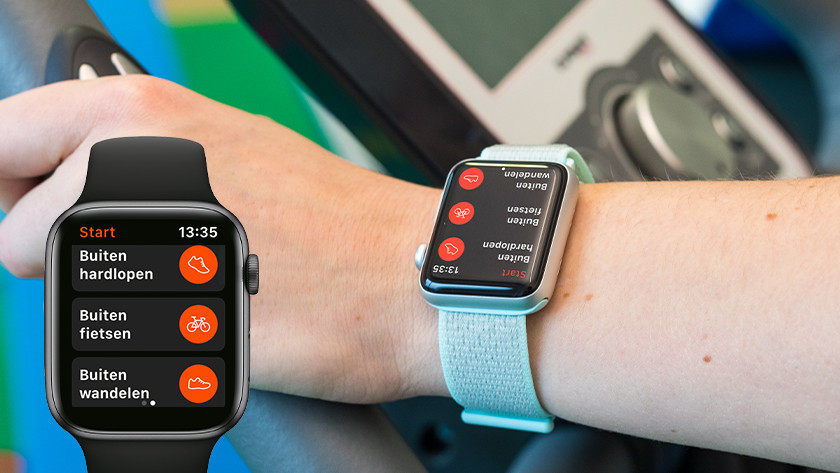 You can also register your bike trainings with apps you find in the App Store. Strava is one of those apps. This app measures the same data as the Apple Watch, but provides extra options. In the Strava app, you can create segments, for example. Segments are portions of road on your route. When you drive past a known segment, Strava automatically starts to register the time. Segment completed? You'll show up on the leader board with other cyclists. That way, you can compare your ride time on a certain part of your route to that of others. You can also do this based on age and weight.
Runkeeper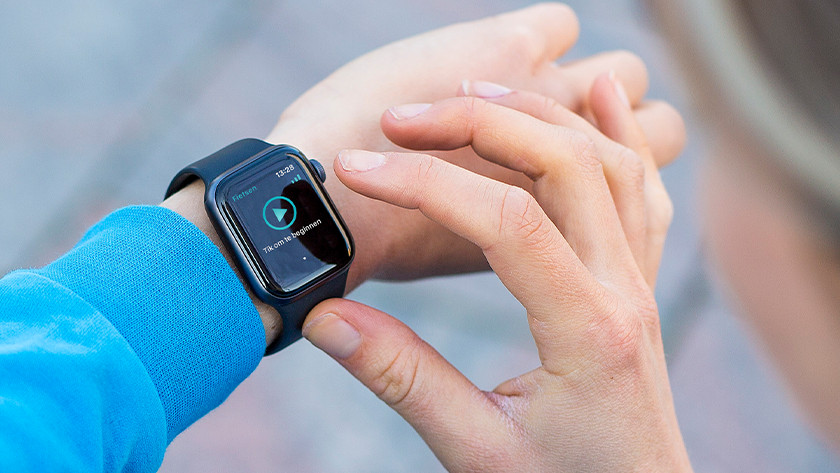 The app Runkeeper is mostly known as a running app, but it also offers excellent readings when it comes to cycling. The sports app keeps track of the distance you cover, how long you've cycled, and what your average speed is during cycling. It also gives you insight into your heart rate during cycling. This app allows you to split up segments of your cycling workout as well. Your data will be stored in the app, so you can easily have a look at it on your iPhone afterwards.