Announced: Apple watchOS 7
During the WWDC on 22 June 2020, Apple announced a software update for Apple Watch: watchOS 7. This renewed operating system for the Apple Watch brings all kinds of new options and gadgets. For example, you can finally track your sleep with watchOS 7 thanks to the highly anticipated Sleep Tracker. In this article, you can everything you want to know about watchOS 7.
---
Software update for Apple Watch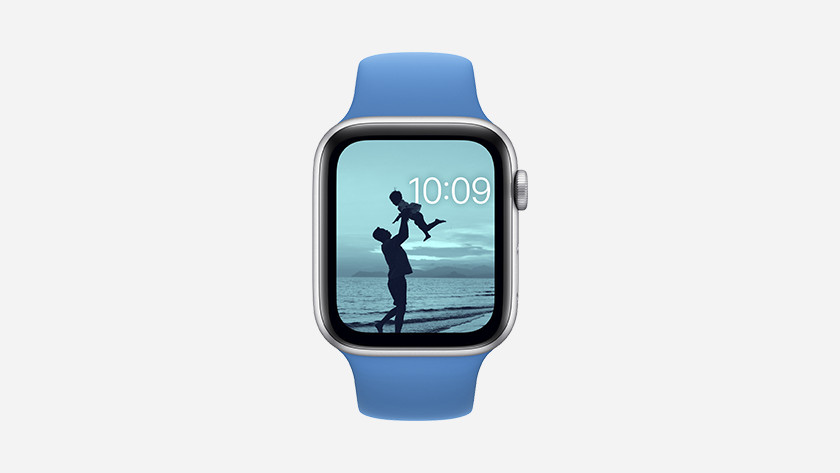 With watchOS 7, Apple places even bigger emphasis on improving your health. The Apple Watch software update, watchOS 7, will be available for the Apple Watch Series 3 and newer this fall . To upgrade to watchOS 7, you need an Apple iPhone 6s or newer with iOS 13 or higher.
Sleep Tracker
You can view your sleep statistics in the morning on your Apple Watch and your iPhone.

Your watch face dims when your Apple Watch is in sleep mode.

At the start of the day, Siri wishes you a good morning and you get insight into your sleep statistics.

You can also view detailed information about your sleep on the Apple Watch.
It was highly requested and Apple listened. With watchOS 7, the Apple Watch finally has an integrated sleep tracker. The new Wind Down function ensures your Apple Watch and iPhone turn off notifications. You can easily set up Shortcuts to stick to your bedtime routine. When it's time to go to bed, the Apple Watch goes into sleep mode and the screen will be dimmed. The alarm clock makes gentle sounds or slight taps on your wrist. Your Apple Watch will greet you in the morning and give you insight into your sleep statistics of that night. You can also view the statistics on your iPhone.
Handwashing detection
In the time of COVID-19, it's the smartest innovation of watchOS 7: Automatic Handwashing Detection. With watchOS 7, your Apple Wach automatically detects when and tracks how much time you spend washing your hands. You see a timer of 20 seconds on the watch that helps you wash your hands for long enough. If you stop before 20 seconds have passed, your Apple Watch asks you to keep going. Once you've spent sufficient time washing your hands, you feel taps on your wrist that lets you know you're done.
Maps for cyclists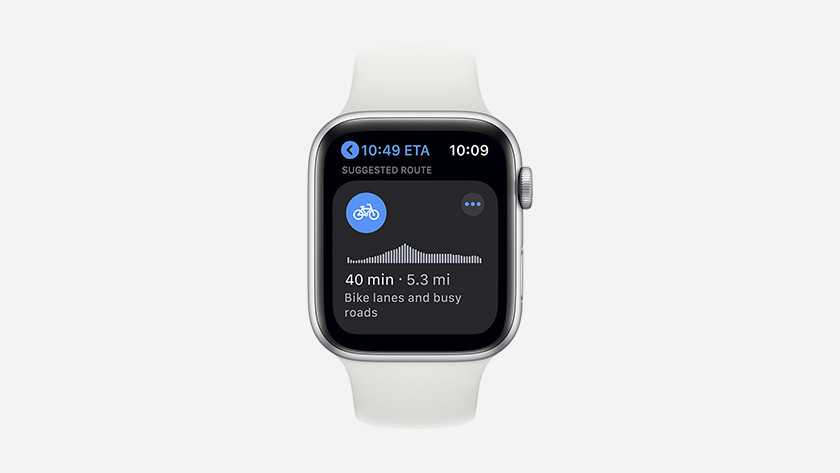 Just like iOS 14, watchOS 7 allows you to determine bike routes via your watch with Maps. If you set a destination, the Apple Watch shows you different routes to get there. The Maps app also indicates where bike mechanics are located and whether you have to carry your bike up a flight of stairs.
More workouts in the Workout app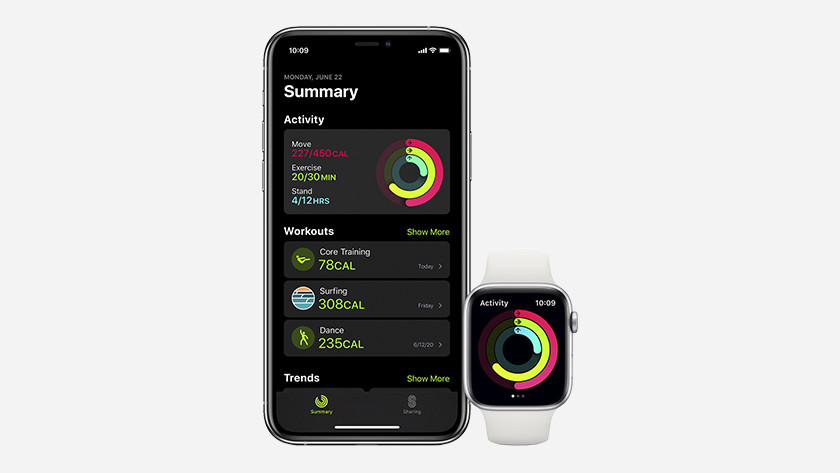 The Workout app has also been updated. The Dance workout has been expanded and improved, so it measures the number of calories burned even more precisely. For Core training, Functional Strength Training, and Cooldowns, the heart rate measurement and calorie measurement have been improved as well. The accompanying Activities app on the iPhone is renamed to Fitness. The app also gets a new design. This makes it easier to see your previous workouts in one overview.
Protect your hearing even better with the Noise app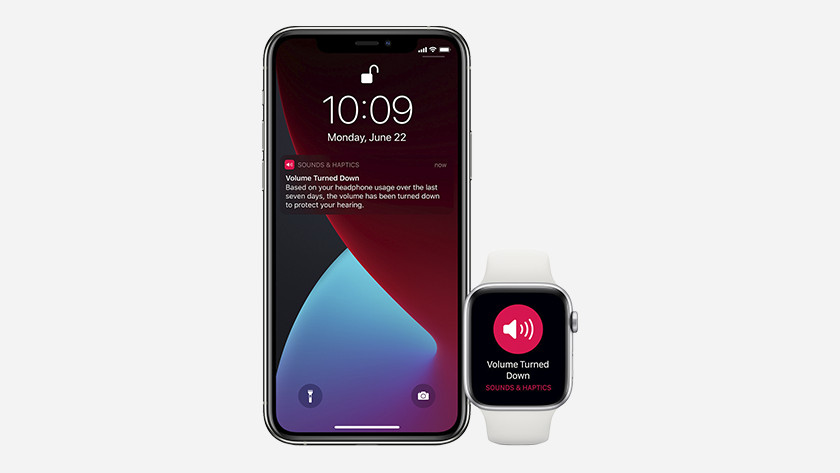 The Noise app was introduced with watchOS 6 and has been improved with watchOS 7. The app now measures the volume of the sound you play when wearing AirPods or headphones. You get a notification if the sound of your AirPods is too loud. The Apple Watch also tracks how many hours you spend listening to music at maximum volume in a week. You get a notification when you've reached the recommended maximum of 80 decibels per 40 hours, so you can protect your hearing for the future.
There is more...
The Siri Shortcuts app will also be available on the Apple Watch with watchOS 7.

With watchOS 7, Siri offers language translation.
Even more innovations are included with Apple watchOS 7. You can have Siri translate your conversations with people who speak a different language. The Shortcuts app also becomes available on the Apple Watch with this software update. Even more data is available and stored in the Health app, so you have better insight into your health. Time to start counting down the days until the watchOS 7 update is available.