Which apps are available for bike trainers?
An interactive training makes workouts on the bike trainer a lot more fun. There are applications that allow you to take a virtual route, train together, or cycle against your friends. Manufacturers develop part of this software themselves, but there is also software made available by third parties. In this article I will go through the most used apps for bicycle trainers to make your choice easier.
---
Zwift
Zwift is the most popular application for working out on bike trainer. This application is not developed by a manufacturer, so you can use it with every interactive bike trainer. With Zwift, you can ride competitions and routes in a virtual world. This can be with friends or against others. At official tournaments, you can just end up in an escape with a professional rider. The app shows all relevant statistics and offers the possibility to unlock upgrades. The combination of relevant statistics and virtual racing against cyclists around the world makes Zwift a very popular app.
Costs: € 14.99 per month (Free trial period of 1 week)
Tacx Cycling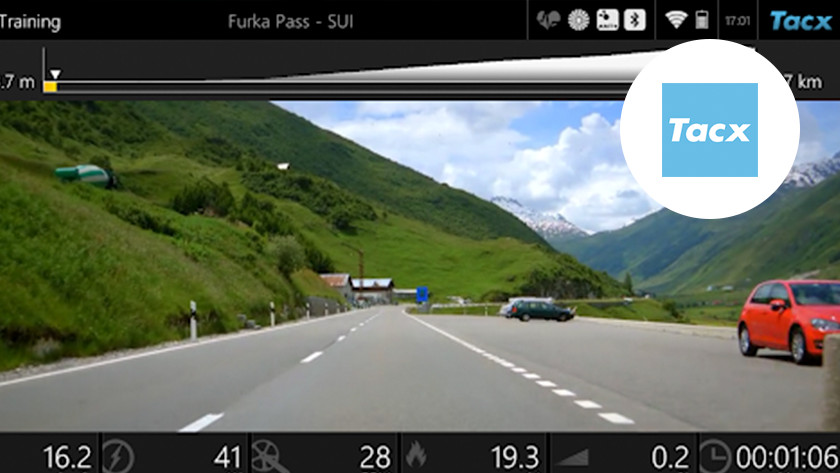 When you purchase a Tacx bicycle trainer, you use the free Tacx Cycling app to analyze your training data. This way you can accurately keep track of your performance on a clear screen. In addition, it is possible to purchase Tacx films with a video simulation in the application. For a complete experience, choose the Tacx Trainer software. With this app you have more options. This way you also ride in virtual worlds against others and you even download 3D GPS data from your favorite cycling route on holiday. A basic version and an expanded version with even more options are available from Tacx Trainer.
Tacx Cycling app costs: Free
Cost Tacx Trainer Premium: € 99.99 (annually)
Tacx Trainer Premium HD costs: € 139.99 (annually)
Wahoo Fitness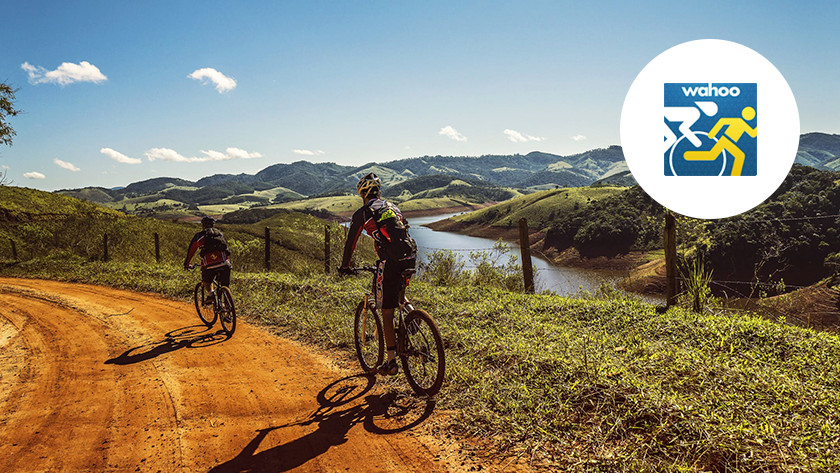 Cyclists with a Wahoo bicycle trainer use the Wahoo Fitness application. You do not only use this application for indoor cycling, but also for outdoor training or running sessions. With the app you control your bike trainer and adjust the incline for example. Use this application for non-interactive training on your heart rate, ability or time. On the screen you can clearly see the data of your cycling performance and you can also easily send that data to another app such as Strava or Garmin Connect. You need a different app for virtual routes or training videos.
TrainerRoad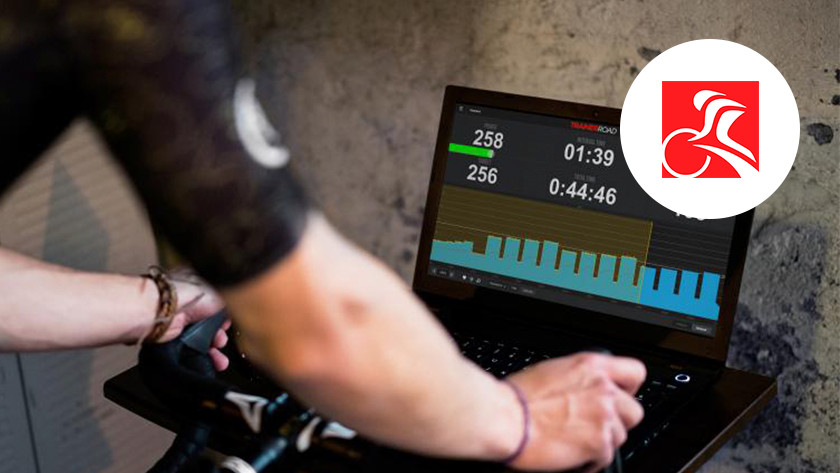 If you prefer to train performance-oriented and put less value on interactivity, use TrainerRoad. With this application you can monitor your performance live, set goals and analyze the data. Keeping track of your progress and the almost scientific approach to cycling make TrainerRoad popular. More than 100 different training schedules offer you a huge amount in terms of performance improvement. Other apps are a better choice for climbing Mont Ventoux in your own living room.
Monthly subscription costs: $ 12 (€ 10.20)
Annual subscription costs: $ 99 (€ 84)
Money back if not satisfied within 30 days
Bkool Cycling Simulator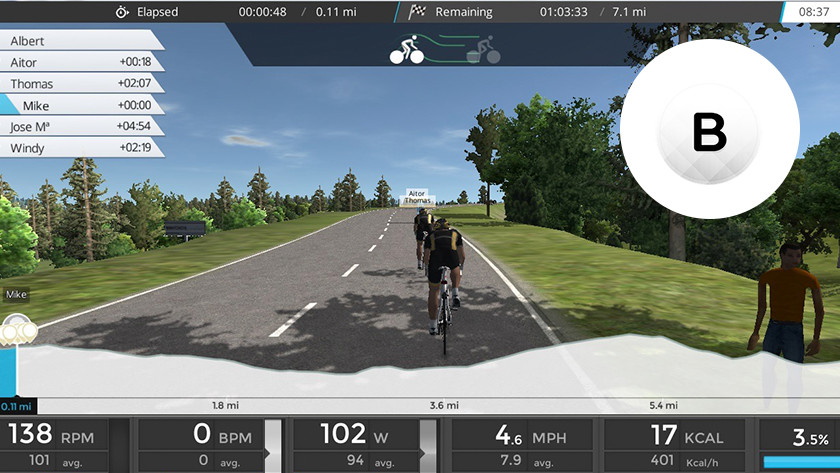 Although the Bkool application was made by a manufacturer of bicycle trainers, it can also be linked to trainers from other brands. With the Bkool app you drive through virtual worlds or use a training video of an existing route. This app also shows your most important training data and offers the possibility to connect Strava or Garmin Connect. In the Premium version you also drive with others and you have more options. For example, that application has a coaching function to improve your performance.
**Cost ** Free
Costs Premium: € 9.99 per month
Free trial period of 7 days
Kinomap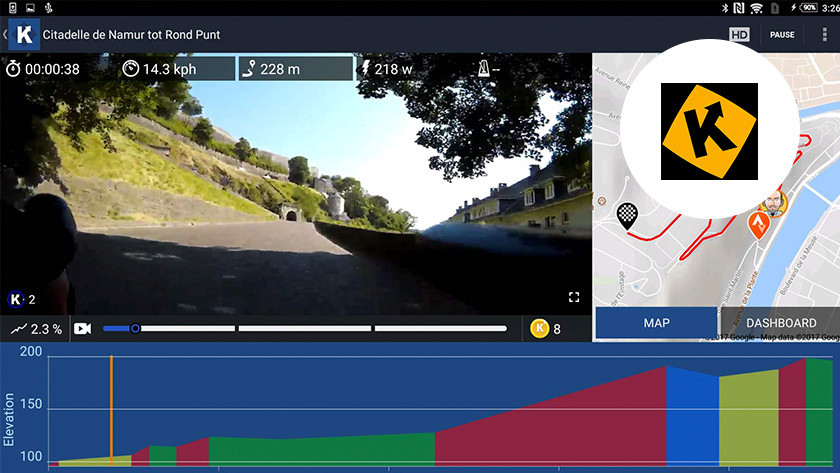 Kinomap is an application that you use for all kinds of interactive training courses. The application works with training videos including GPS, which you use to travel routes from all over the world. You see your progress during the route live and the app keeps track of your speed. Kinomap offers you a huge range of videos from the community, but shows less training data than other apps. So you need a different application or accessory to keep a sharp eye on and analyze your performance.
Costs: € 9.99 per month (Free trial period)