Remove bloatware from your Asus laptop
Your new Asus laptop always has pre-installed programs, called bloatware. Some of these programs are necessary to make your laptop function as it should. Other programs are unnecessary and can be removed. We'll explain which programs you can remove or keep and how to do that on this page.
---
What bloatware should I remove and keep?
A number of unnecessary programs can be removed, without harming the functionality of your laptop. Other programs are necessary: you don't want a non-functioning keyboard.
What programs can I keep and which ones can be removed?
Delete
Asus Giftbox
Asus Splendid Video Enhancement Technology
Microsoft Office 365 (if you want)
Netflix (if you want)
WPS Office
Xbox
Xbox Game Speech Window
Microsoft OneDrive
Don't delete
Asus Live Update
Asus PTP Driver
Asus USB Charger Plus
ATK Package
AudioWizard
Device Setup
McAfee LiveSafe
MyAsus
WinFlash
Everything by AMD
Everything by Microsoft
Everything by NVIDIA
Everything by Intel
Everything by Realtek
How do you delete bloatware?
We'll explain step by step how to remove pre-installed programs you don't need.
1. Open Uninstall a program
Open the Windows Start Menu, type 'configuration' and open the Configuration window. Click Delete a program.
2. Remove the right bloatware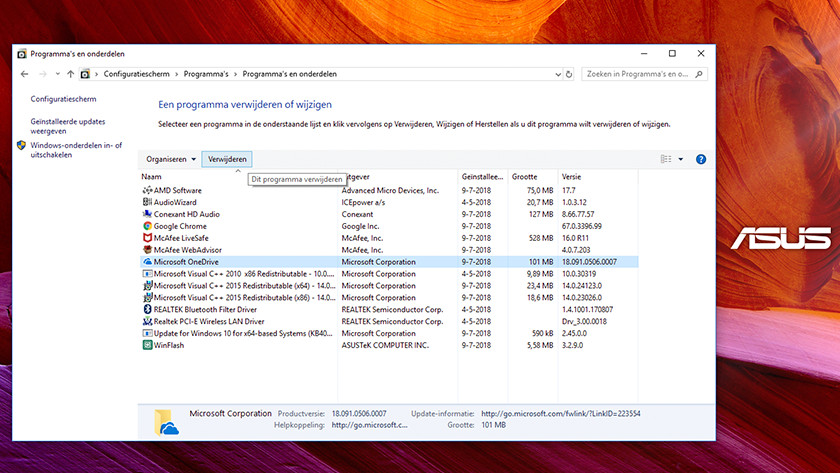 Here, you can see a list of all the programs on your laptop. Select the program you want to remove and click the remove.
3. Restarting your laptop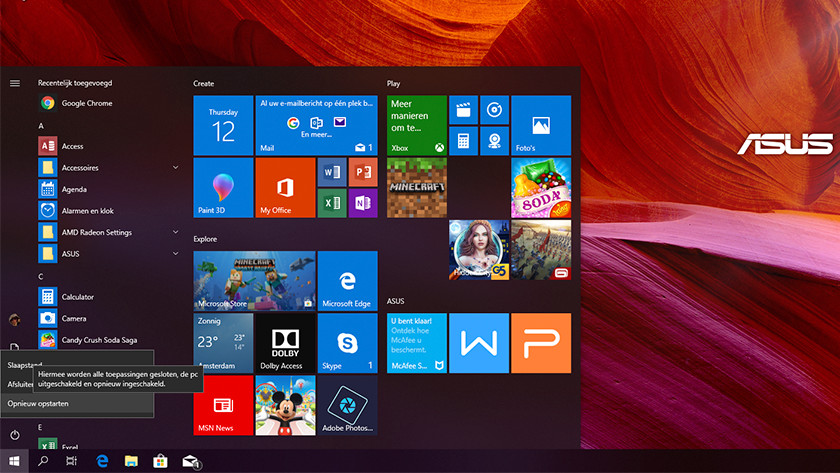 When you remove programs, you'll be asked if you want to restart your laptop. You can, but you can also restart the laptop once you've removed all programs.
Important software
The list of pre-installed programs can differ per Asus laptop. Make sure not to delete programs we recommend to keep. That way, you can be sure your laptop works well and you can enjoy your purchase without problems.