Advice on beard trimmers
You don't want to use just any trimmer to trim your beard. If you're looking for a new beard trimmer, it's a good idea to keep a few things in mind. That way, you can be sure your beard will be well groomed.
---
1. Choose a type of beard trimmer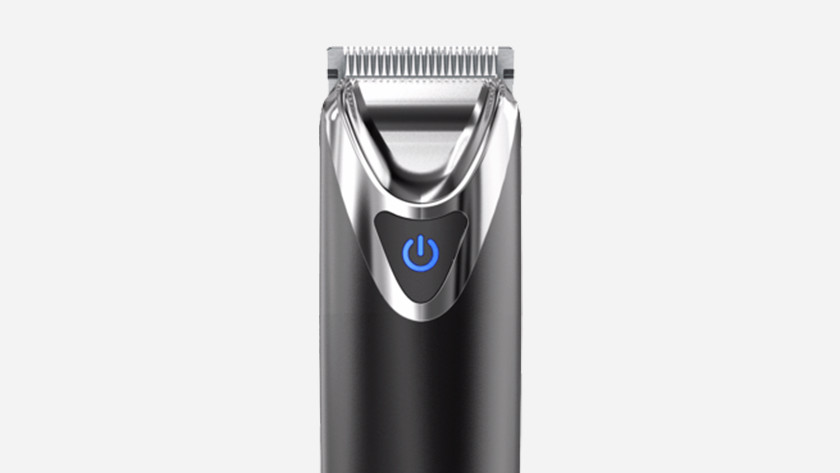 Beard trimmer with fixed comb attachment
In order to adjust the trimming length on this kind of trimmers, you can attach 1 of the included fixed trimming combs to the trimmer. Each trimmer comb trims at 1 fixed length. That means you can't adjust the length on the trimmer itself. The trimming length depends on the trimming comb you attach to it.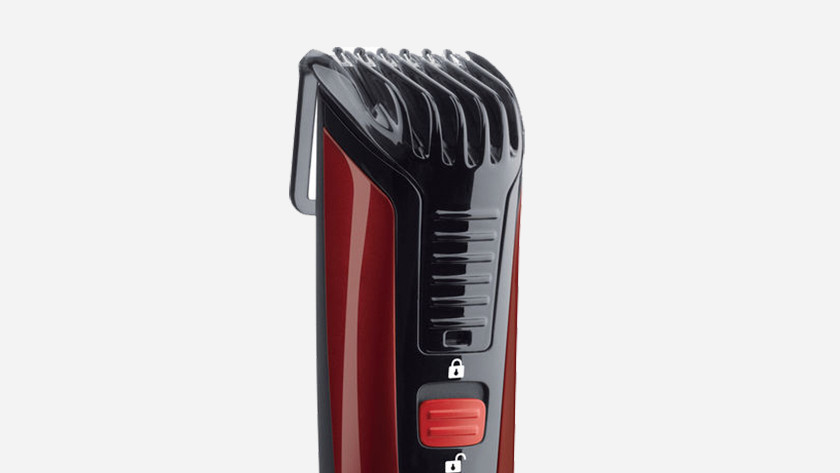 Beard trimmer with adjustable trimming comb
Most trimmers use length-adjustable trimming combs. You attach them to the trimmer and adjust them to the desired trimming length via a slider or dial. The big advantage is that you can often set the trimming length to the half millimeter.
2. Comb attachments
| | |
| --- | --- |
| Fixed comb attachment | A fixed comb attachment has 1 fixed length. The comb attachment you attach to the trimmer, decides the length you'll be trimming your beard at. |
| Adjustable comb attachment | On an adjustable trimming comb, you set the trimming length via a small sliding button. This type of comb attachment is usually included with beard trimmers that don't let you set the trimming length on the device itself. |
| Precision trimmer | A precision trimmer is used for more detailed grooming. For instance, accentuating the edges of your beard or neatening your sideburns. |
| Nose and ear trimmer | A nose and ear hair trimmer is used for removing unwanted hairs sticking out. This trimming comb rotates and trims your hairs without pulling them out. That makes it less painful. |
3. Vacuum system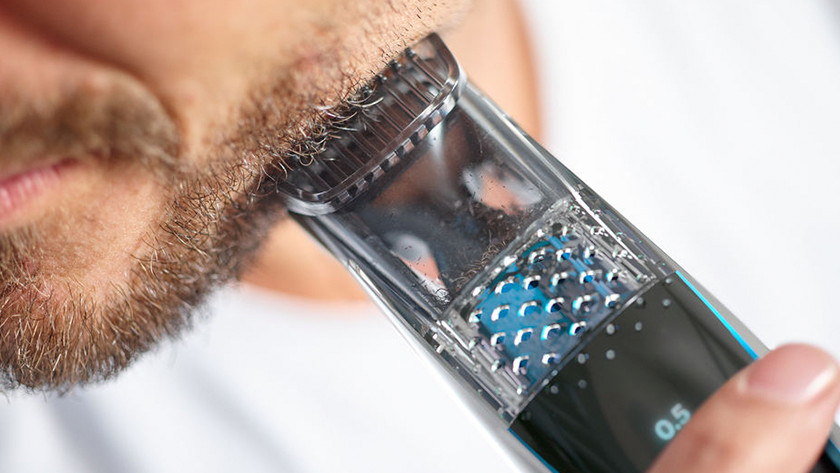 It's unavoidable when you trim your beard; loose beard hairs in and around the bathroom sink. On the other hand, a beard trimmer with vacuum system might make this problem a thing of the past. This system vacuums beard hairs as soon as you trim them and collects everything in a little container. After a trimming session, you can simply empty the container in the trash. That means less cleaning for you.
4. Laser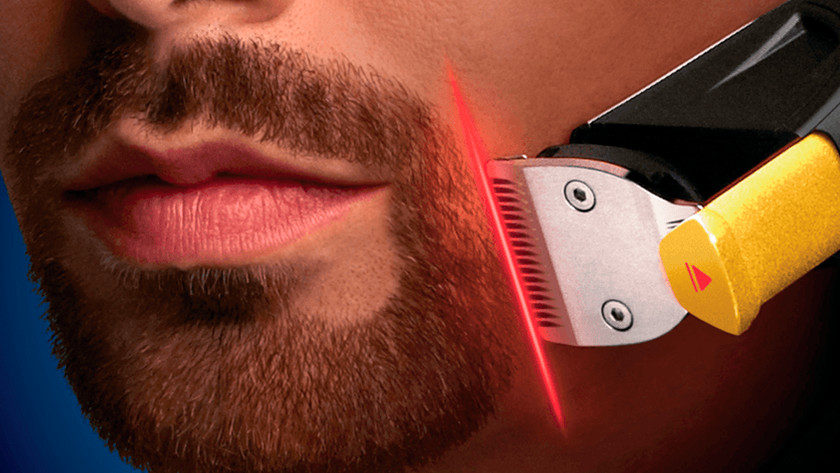 Accentuating the edges of your beard makes you look even better groomed. Beard trimmers from the more high-end category have an integrated laser guide. It projects a line on the edge of your beard, so you can detail it very precisely and symmetrically in a simple way.
5. Beard trimmer vs multi-purpose trimmer
You don't necessarily have to use a beard trimmer to trim your beard. Want to do more than trimming your beard? In that case, it's best to go for a multi-purpose trimmer. A multi-purpose trimmer has similar functionalities, but includes many more attachments. That way, you can trim a lot more than just your beard, such as nose and ear hair, pubic hair, and the hair on your head.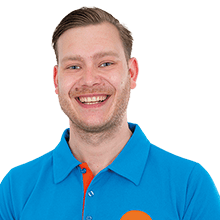 Article by:
Kevin
Beard Trimmer Expert.