What cardio equipment is best for me?
When you talk about cardio, you often think about losing weight. But did you know that this is only one of the goals cardio can help you with? Depending on your goal, you choose the most effective tool. This could just be a fitness device. But which one should you actually choose?
---
What is cardio?
Before you even have an idea what cardio device you have to choose or are busy with tuning an exercise bike or treadmill, it is good to know what cardio actually is and where it can help you. It is a form of exercise in which you throw your heartbeat up and put your heart to work. You train with heart rate zones to achieve your goal. This can be, for example, losing weight or building up your condition. Cardio is mainly about the intensity and control with which you train. Whether this happens on a cross trainer or treadmill, that does not matter. The question you have to ask yourself is: "What type of athlete am I?"
Sporadic athlete
You are out of shape, too heavy or something that looks like it. At least you do not play a lot, but you want to tackle it seriously now. As a sporadic athlete you need a cardio device that your body and your joints little burden and with which you make controlled movements. An exercise bike or cross trainer fits exactly in this picture and helps you achieve your sporting goals.
Exercise bike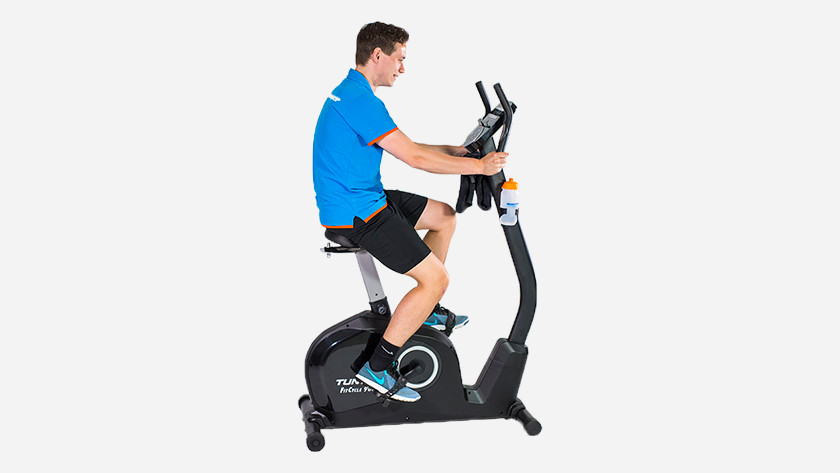 A low threshold cardio device than an exercise bike is almost impossible to find. You sit down and start with stairs. Egg right? And when you feel the need to challenge yourself a bit more, you use one of the many training programs. Tune your sporting goals to achieve even faster and more effective results. A disadvantage is that an exercise bike mainly puts your legs to work and hardly trains your upper body.
The saddle and handlebar are adjustable for correct posture.
The device gives little or no load to your joints.
You barely train your upper body.
Less suitable for intensive training.
Elliptical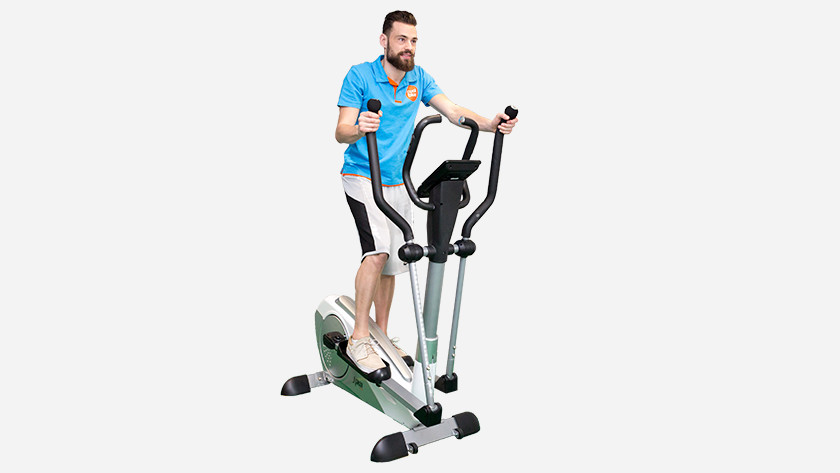 With a cross trainer you can work well as a sporadic athlete. The cardio device sets your entire body in motion, causing your heart rate to quickly shoot up. You use hand pulse sensors to measure your heart rate and stay in the right heart rate zones. These zones ensure that you train as effectively as possible. The nice thing about a cross trainer is that your movements are very controlled. You do not therefore easily injure yourself.
You train both your upper and lower body.
The device gives little or no load to your joints.
The step size is not adjustable so your steps are less optimal.
Long workouts are often monotonous compared to other cardio devices.
Intensive athlete
Your sport several times a week, but you do not always have time to go to the gym or you want to be lifted from your shoes with wind force 9. At home sports is a good alternative. As an intensive athlete you need a cardio device with which you push your limits, as you do outside. You are looking for a cardio device with which you have enough freedom of movement and you can set the intensity level to 10.000 in a manner of speaking. Training on a treadmill or rowing machine will therefore give you the most satisfaction.
Treadmill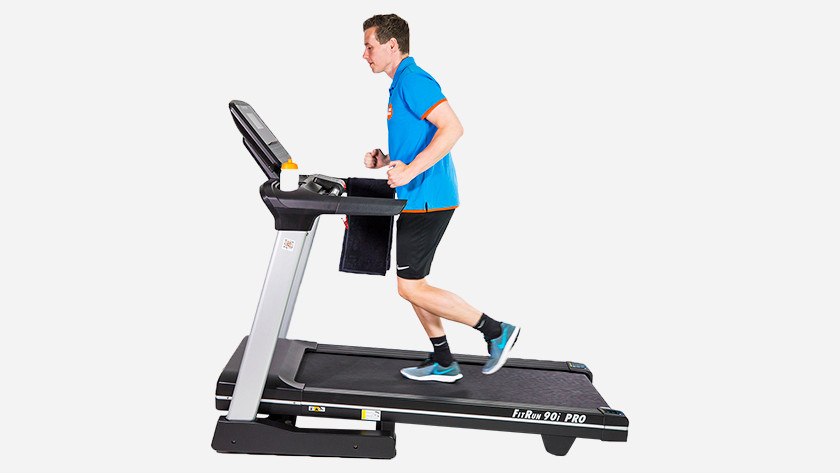 On the walking surface of a treadmill you determine your pace and your 'route'. Do you want to run, run or walk? A flat or steep route? Everything is possible. A big advantage of training on a treadmill is that you always maintain a fixed speed. This way you train very specifically and effectively work with your cardio on your fitness and weight loss.
Thanks to the running surface you are not bound to a fixed movement and you have a lot of freedom of movement.
You always train with a specific speed that you set and adjust yourself, so you always train constantly.
Your joints are more burdened compared to other cardio devices.
If you really want to train with cardio, you need a heart rate belt.
Rowing machine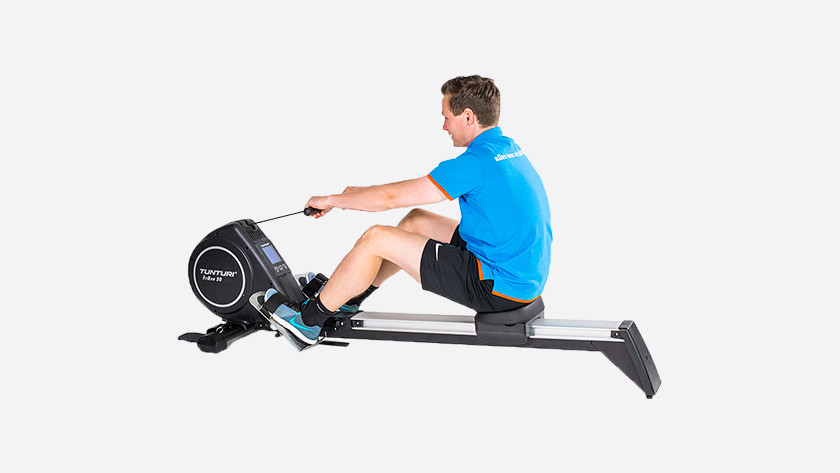 When training on a rowing machine, your entire body is put to work. Training on a rowing machine equals a total body workout. This means that you are working with more than just cardio. The device activates a large part of your muscles and is therefore also a form of strength training. A rowing session does not have to take a long time to be effective. Of course, you have to challenge yourself and have to tire yourself to achieve your sporting goals.
A rowing machine puts up to 84% of your muscles at work.
On a rowing machine you achieve the same results with shorter workouts compared to other cardio machines.
Your technique must be good if you want to get the most out of your training.
Rowing machines are not collapsible and difficult to store.
The best one for you
Choosing the best cardio device for you has everything to do with how often and how intensively your sport and what you want to train exactly. Also take into account your physical limitations. If you think that a certain cardio device is quite stressful for you, do not start it. Of course there is also a bit of personal preference. Are you more of walking or more of cycling? Or is rowing just something that you can put your egg in? Fun is important during your training. Of course you want to purchase a cardio device where you can hop on and off with a smile for a long time.
Tips from the expert
A cardio training is not the only thing that helps you achieve your sporting goals. When you are serious and want to see results that make you happy, you also have to take other factors into account.
** 1. Eat healthy** This tip is obvious. Yet many people can not resist the temptation to work inside a whole bag of chips after a healthy workout. Therefore, try to have healthy snacks at home. This is how you deal with your food kicks in a responsible manner.
** 2. Eat at the right moments ** Playing sports on an empty stomach is not sensible. The same also applies to consuming a kilo of pasta just before you step on a cardio device. You train the most comfortably by eating an easily digestible snack between half an hour or hour before your workout.
** 3. Combine cardio with strength training ** Variation is good. And that also applies to sports. Alternate cardio with strength training to improve weight loss and improve your fitness. That way, you do not only make your workouts more fun, but you also get quicker results.
Did this help you?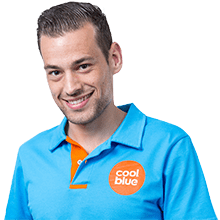 Article by:
Juliën
Exercise Bike Expert.