Advice on milling machines
A milling machine is a power tool for professionals who deliver excellence to their customers, as well as for DIYers with an eye for detail. In order to help you find your way among all the different milling machines you can choose from, I've made a list of the most important things to consider. That way, you'll find the best milling machine for you.
---
What do you want to use the milling machine for?
Perhaps the most important question to ask yourself when looking for a milling machine, is of course, "What will I do with it?" That's because there's quite a few differences between an edge router, biscuit joiner, and a wall chaser, which means they're not interchangeable in any way. Depending on the desired end result, we've explained the different types below.
Application 1: creating a groove in a wall or floor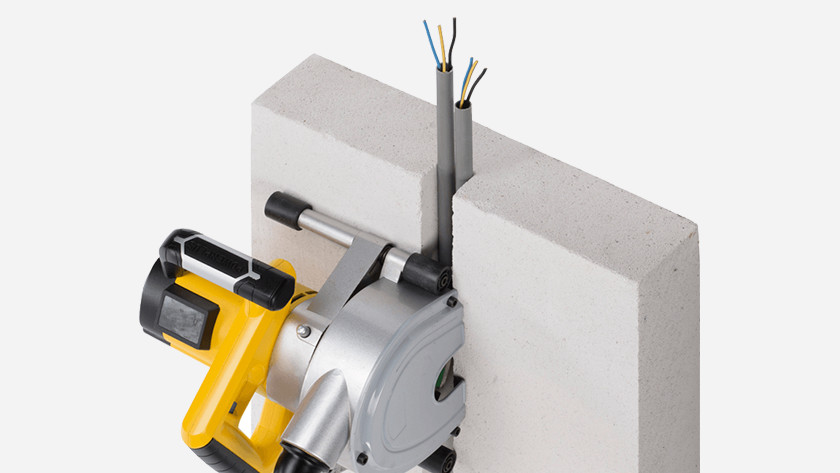 If you want to neatly hide cables in your wall or floor, you should use a wall chaser, also called a wall slotter or wall channel cutter. The idea is very simple, two discs placed at the desired groove width apart, cut into the wall, and then you chip or chisel away the stone in between with a chisel. You lay the cables or pipes in the groove, and seal it back up with concrete or plaster so you can give it a perfect finish. When choosing a wall chaser, there are a number of things to consider. For instance, the maximum depth of the groove determines how much you'll be able to put into it. For the same reason, you should consider the groove width. Some machines have a fixed width, others are continuously adjustable, or adjustable to predetermined widths.
Application 2: creating neat slots or edge profiles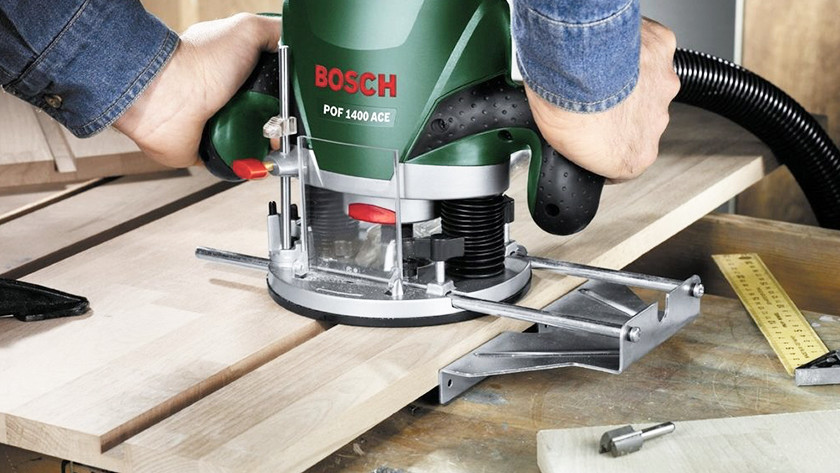 Just to get a decorative end result, you can choose to add slots or edge profiles to tabletops, kitchen cabinet doors, or picture frames. You can create these with a router, preferably using a parallel guide that ensures you work very precisely. When it comes to routers, in addition to various options such as dust extraction, LED lighting, and ergonomic handles, you mainly consider the power and maximum cutting depth that will determine how deep the profiles and slots will be. If you go for a combination router, you can use the the router attachment to create profiles and edges with it as well of course.
Application 3: finishing edges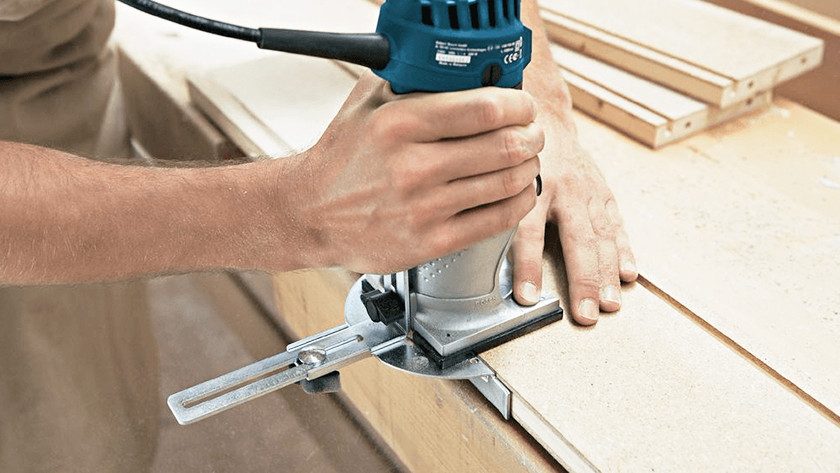 A countertop, tabletop, or cabinet door can't exactly be called finished if the edges aren't finished. In order to add a nice profile to them, you use an edge router. It ensures neat, rounded and slanted edges, so you can be proud of your work. Usually edge routers have dust extraction, in order to keep your work environment as free from dust as possible. They're also light so you can easily operate them with one hand. Just like with the slots and edge profiles, a combination router equipped with an edge router attachment can be used to finish edges.
Application 4: creating invisible wood joints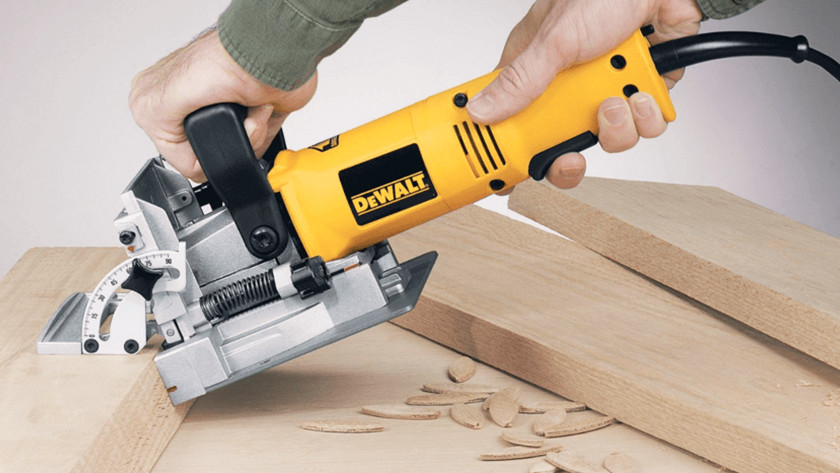 When joining two pieces of wood, it would look a lot better if you did it in a way that's as invisible as possible. That means an end result without clear screw or nail connections, making everything look all the neater. The way to achieve this is by using a biscuit joiner. It will take a "bite" – at an angle if you want – out of both pieces of wood. You then fill the hole that was created with wood glue and a dowel (also called biscuit or tenon), and join the two pieces together. Some biscuit joiners let you precisely set the cutting depth beforehand, ensuring each joint has the same depth. There's also the options of a dust extraction or miter guide to consider when looking for a biscuit joiner.
Application 5: removing paint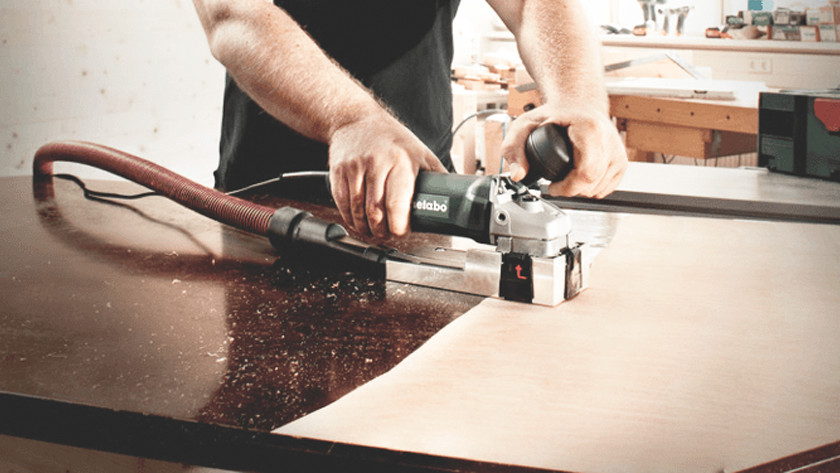 Thinking about finally fixing up that old door, the stairs, or the fence? A sander will usually be a big help during preparation, but if you're dealing with multiple (stubborn) layers of paint, a paint stripper tool or even a planing machine can be the perfect solution. These usually have a very precise depth setting, so you'll never take off more of the material than you need to.
Which accessories do you need?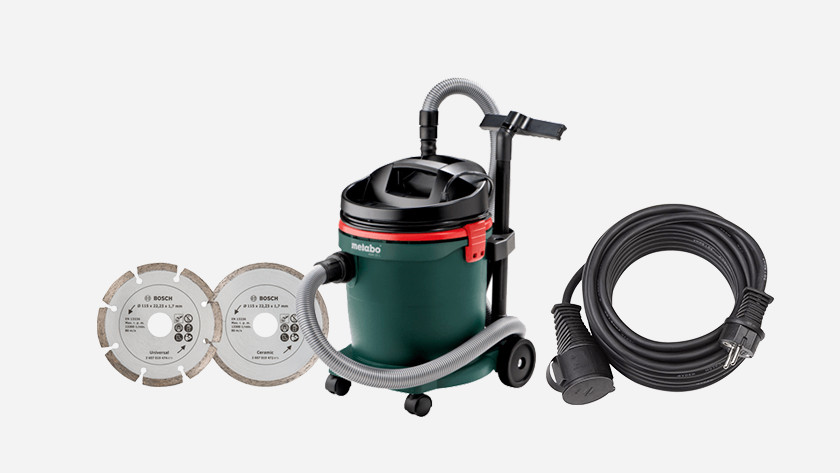 Made your choice? You're still going to need some accessories. Blades and diamond discs are sometimes included, but even if they are, these are also the parts that are subject to the most wear. In addition, usually only one type of cutting tool is included. Freesmachineshop.be offers sets with cutting tools in various shapes and sizes. In addition to blades and diamond discs, an extension cord can also be handy, and don't underestimate the importance of an extraction system.
Did this help you?