Which Brodit phone mount do you need?
Do you always miss your turn without navigation on your phone, or do you always listen to your "Road Trip" playlist via Spotify? The Brodit phone mount and ProClip allow you to sturdy mount your phone in your car without damaging it. There are different versions of the adjustable Brodit mount; model-specific, and universal mounts, and mounts with or without integrated chargers. Thanks to the ProClip, you easily install the mount without tape or the need to drill holes.
---
Device-specific and universal mounts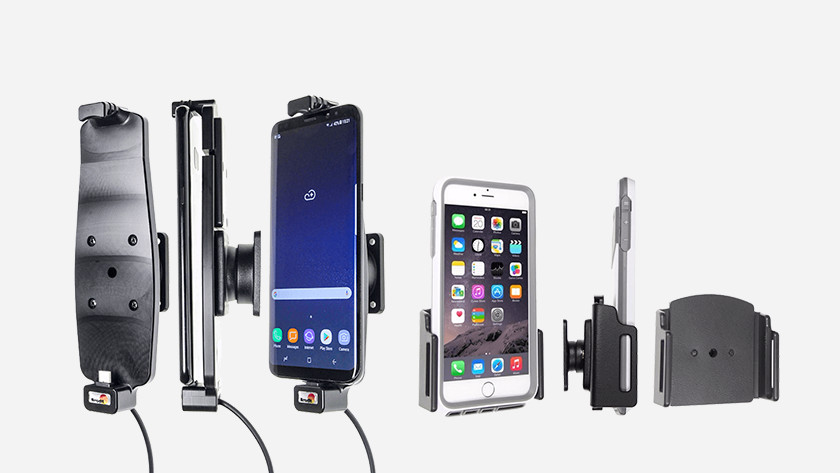 Brodit has model-specific mounts for many devices. This mount is made to fit 1 type of smartphone. There are also universal mounts, which you can easily adjust yourself. Perfect for devices without model-specific Brodit mounts. Note: to adjust the mount, you'll need a screwdriver. Adjusting it might take a little longer if you use the mount for different phones. After you adjust it, your device will fit perfectly.
Use with a case
Since most Brodit phone mounts are made to fit certain devices, a thick phone case can cause problems. Whether or not a phone with a case fits, differs per Brodit car mount. That's why we mention this in the product information for every product. Do you have a thick phone case that does not fit a model-specific mount? Choose the adjustable, universal charger instead. Always compare the thickness of the phone to how wide the case can be.
Phone mount with or without charger
Some Brodit phone mounts have a built-in charger you connect to your cigarette lighter; we call those 'active chargers.' A phone mount with a charger prevents your battery from dying while you're navigating or listening to your favorite music. There also are passive Brodit mounts, without integrated chargers. It is still possible to charge your phone with a cable, since passive chargers are open at the bottom and leave room for an USB or Lightning connector.
Mount with a ProClip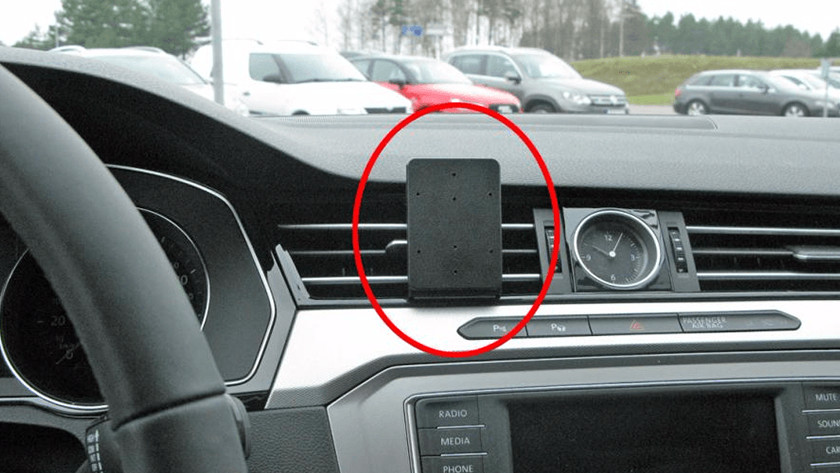 A big advantage of Brodit mounts is that you can assemble them with a tailor-made ProClip. No more messing around with tape or drills and your car won't get unnecessarily damaged. Since the ProClip isn't included, you'll have to order it separately. Choose the ProClip that is specifically made for type of car. Don't see it in our assortment? Use this voucher to choose the right clip via the ProClip website.