Comparison: Canon PIXMA TS3150, MG5750, TS6251, TS8250
You're looking for a new Canon printer, but you don't know exactly which one you need yet. I've compared 4 popular models. I found out what the differences are between the printers and why you want a particular model.
---
Canon TS3150
The Canon TS3150 is a simple printer for home use. If you occasionally print a document and don't want to print photos, this model is suitable.
Affordable starter model
Compact design
No color screen to easily change settings
Not as fast as the other 3 printers
Canon MG5750
If you want to print a photo occasionally, the MG5750 is more suitable for you. This model has 5 cartridges for better contrasts in your photos. Thanks to the higher capacity, you can also load more paper into the printer.
5 cartridges so that photos look more beautiful
Higher paper capacity
Color screen to easily change the settings
Canon TS6251
All-in-one inkjet photo printer
|
WiFi, Airprint, and Cloud printing
|
Print speed color: 10ppm
5 cartridges so that photos look beautiful
Higher print speed than the TS3150 and MG5750
Compact design with large color touchscreen
Canon TS9150
6 separate cartridges for the most beautiful color photos
Memory card reader
High print speed, both in black/white and in color
Highest print quality according to customers
Also prints directly onto CDs and DVDs
Most important differences between TS3150, MG5750, TS6251, and TS9150
| | TS3150 | MG5750 | TS6251 | TS9150 |
| --- | --- | --- | --- | --- |
| Number of cartridges | 2 | 5 | 5 | 6 |
| Print speed black | 7.7ppm | 12.6ppm | 15ppm | 15ppm |
| Print speed color | 4ppm | 9ppm | 10ppm | 10ppm |
| Print resolution | 48001x1200 DPI | 48001x1200 DPI | 48001x1200 DPI | 48001x1200 DPI |
| Screen | Black-and-white screen | Color screen | Color touchscreen | Color touchscreen |
Basic and standard
Canon PIXMA TS3150
The Canon PIXMA TS3150 is a compact and easy printer for at home or in your student dorm, for example. This printer has all the basic functionalities, but it's not the fastest printer in the range. It's suitable if you use it to print or scan occasionally. The printer doesn't have a color screen, which means it's less user-friendly. If you print more often, choose a printer like the MG5750.
Canon PIXMA MG5750
The Canon PIXMA MG5750 is an easy WiFi printer for at home that you can use to occasionally print a photo. The printer is suitable for Cloud Print and AirPrint, so you can also print from your smartphone and tablet. Thanks to the 5 separate cartridges, you only need to replace the empty cartridge. You can scan and copy directly via the screen on the front.
Compact and advanced
Canon PIXMA TS6251
The Canon PIXMA TS6251 is a compact all-in-one inkjet printer for home use. If you're looking for a printer to occasionally print a beautiful photo that doesn't take up too much space, the TS6251 is perhaps something for you. This printer is about 30% smaller than the MG5750, but has more functions. For example, the TS6251 supports special square paper up to 13 by 13 centimeters. This way, you can print your Instagram photos, for example. It also has various connection options. Photo paper is loaded via the back of this printer, so you can keep photo paper and normal printing paper separated.
Canon PIXMA TS9150
The Canon PIXMA TS9150 is an All-in-one inkjet printer for hobby photographers who place more demand on print quality. Thanks to 6 individual ink cartridges, including special kinds of blue and black ink, you can print photos with deep blues and blacks. The TS9150, like the TS6251, supports borderless printing and has a memory card slot to print your photos directly from an SD card. You can also print directly onto suitable CDs and DVDs with the TS9150. This printer has separate trays for normal printing paper and photo paper, so you can keep different kinds of paper separate. Print your documents on both sides to save paper.
Did this help you?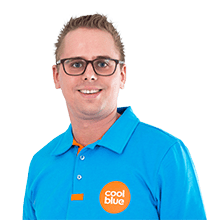 Article by: