Compare the Fitbit Alta to the Fitbit Flex 2
You want more exercise, more conscious and healthier life or pay more attention to your weight. An activity tracker, also known as a fitness tracker, is a smart device that stimulates you to achieve your goals. Fitbit has been known for its activity trackers since 2007. Thanks to the different models there is a model that suits you. But which model suits your wishes? I would like to help you with this choice. In this article I therefore compare 2 popular models of Fitbit: the Fitbit Alta and the Fitbit Flex 2.
In short
| | Which Fitbit do you choose? | Fitbit Alta | Fitbit Flex 2 |
| --- | --- | --- | --- |
| | Do you want to be able to see your data and time throughout the day? | Yes | No |
| | Do you want a notification when you receive a message on your smartphone? | Yes | Yes |
| | Do you want an alarm function on your tracker? | Yes | Yes |
| | Would you like to be able to swim with your activity tracker? | No | Yes |
| | Do you want to see who your calling on your tracker (Caller ID)? | Yes | No |
Similarities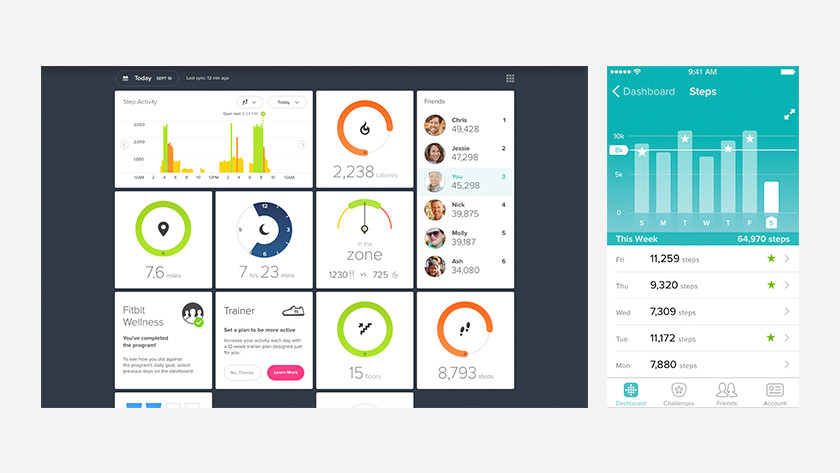 The Fitbit Alta and the Fitbit Flex have different similarities. Not surprising for 2 activity trackers that are both focused on everyday use. The Alta and Flex 2 you comfortably wear on your wrist and you fix with 2 push buttons. The activity trackers measure your number of stages and calculate your distance and calorie consumption. This way you know exactly how healthy you are doing. You also keep them while sleeping because the trackers register your sleep pattern. Do you want to lose 5 kilos or walk 15,000 steps every day? With the accompanying smartphone app you set your own goals. The trackers then motivate you to achieve these goals. So you get a signal if you have not moved too long and you see the progress of your goals.
Differences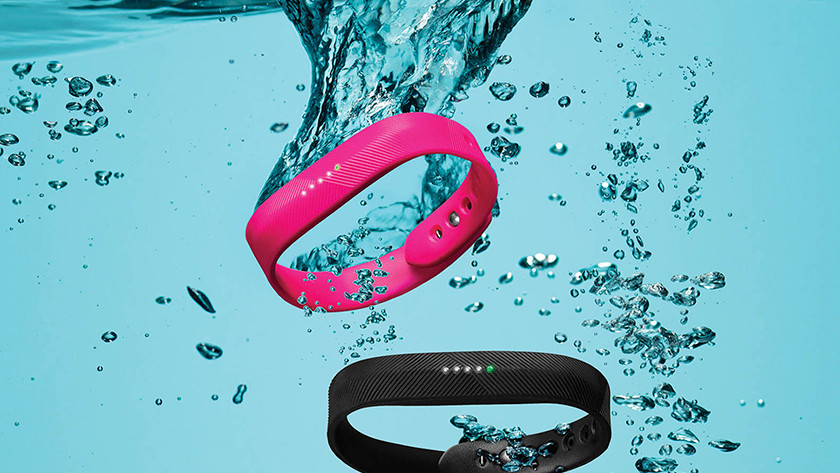 Fitbit Flex 2: waterproof
The Fitbit Flex 2 is the successor to the Fitbit Flex. An improvement of its predecessor and relative to the Fitbit Alta is the watertightness. The tracker is completely waterproof. The advantage of this is that you do not have to take it off during showering or washing. You also just keep it while swimming.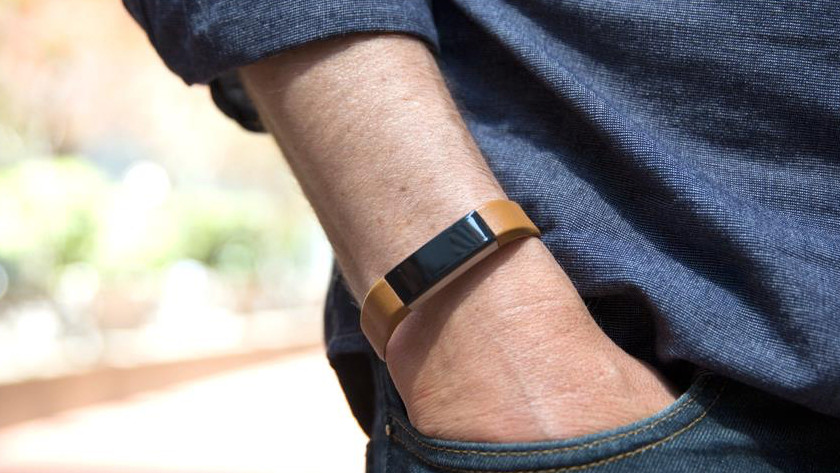 Fitbit Alta: splashproof
The Fitbit Alta is in contrast to the Flex 2 only splash proof. This means that the watch can stand water without any depth or pressure. If you have your Fitbit Alta and end up in a rainstorm this is not a problem, but do not go swimming with it.
Differences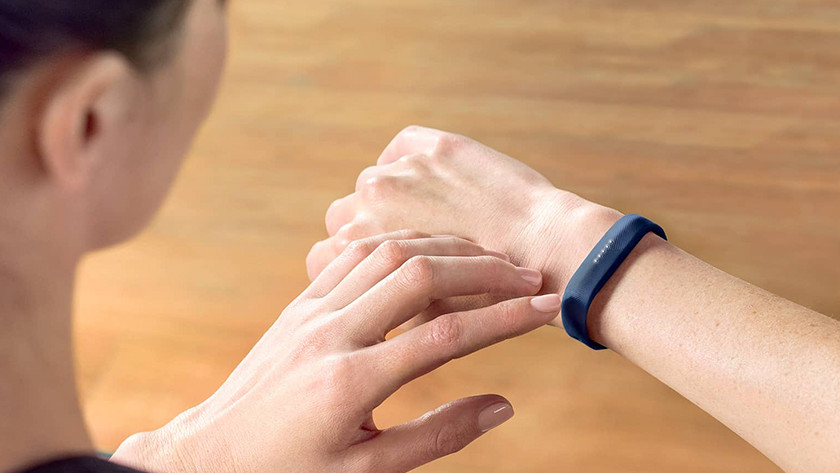 Fitbit Flex 2: no display
The Flex 2 has a narrow and subtle design without a screen. You are now asking yourself how you will stay informed about the achievement of your goals. If you double-tap your tracker, the colored lights indicate this progress. Each light represents 25% of your daily goal. In addition, the lights also give a signal if you receive an SMS or phone call. Are you sitting still too long? Then the tracker vibrates and the lights flash so that you know you have to start moving.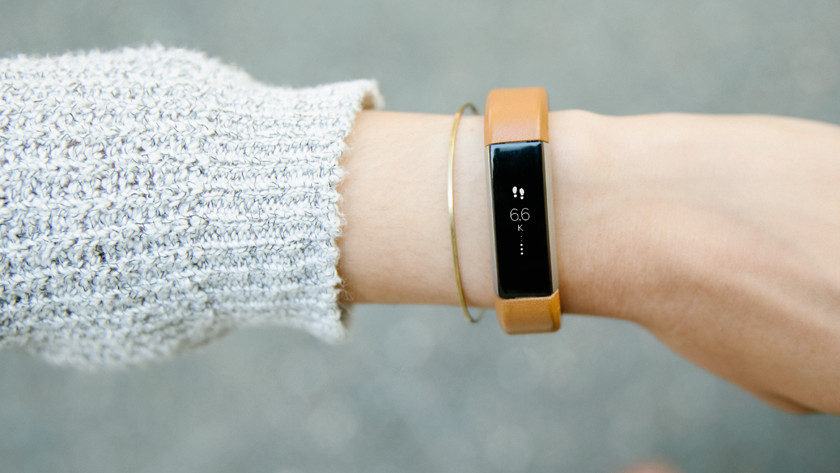 Fitbit Alta: 1.4 inch OLED display
The Fitbit Alta does have a display. This shows exactly how many steps you have taken today, which distance you have covered and how many calories you have burned. You will not only receive a notification of a text message or a phone call, but you will see on the display the name or telephone number of the person who is trying to reach you. In addition, you will never forget an important meeting because you will receive an alert on your screen from your calendar appointment one hour in advance.
Straps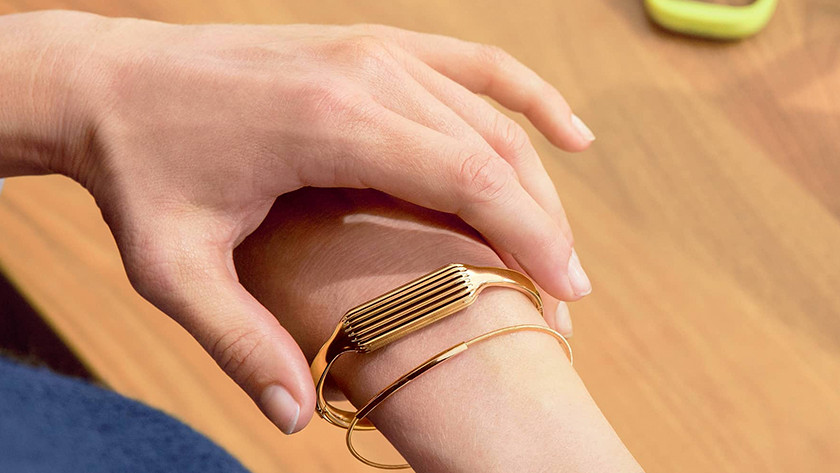 You prefer to wear the activity trackers throughout the day. A nice extra is therefore that both trackers have interchangeable straps. This way you adapt your tracker to your outfit and so on every occasion. Are you going to the gym? Then a silicone strap is nice to wear. Do you have a dinner with your in-laws? Then of course you want the tracker to look fashionable and match your dress. Both trackers have straps in different colors and materials. You even wear the Fitbit Flex 2 as a chain. This is a nice advantage for the ladies. So nobody sees that you are occupied with your health.
Conclusion
Making a choice between the Fitbit Alta and the Fitbit Flex 2 mainly depends on your own wishes and preferences. Both trackers measure your daily activities. If you want to keep an eye on these activities, then the Fitbit Alta is recommended. Are you a water rat and do you want to wear your tracker while swimming? Then go for the Fitbit Flex 2.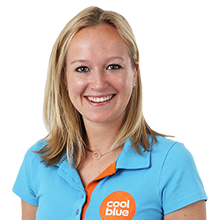 Article by: