Compare the GoPro HERO 4 to the GoPro HERO 5 Black
After a long wait, the GoPro Hero 5 has finally been presented to the public. Time to compare the camera to its predecessors: the Hero 4 Silver and the Hero 4 Black. The new Hero 5 Black is, once again, a camera that you can easily mount on yourself or an object. That's about the only similarity. The GoPro Hero 5 represents a completely new approach to the action camera concept. This camera was made for everyone, not just action heroes. Time for an upgrade? I went and found out for you.
---
In short
| | GoPro HERO 4 | GoPro HERO 5 |
| --- | --- | --- |
| Image stabilization | No | Yes |
| Voice control | No | Yes |
| Waterproof camera | No | Yes |
| Recording video in 4K | Yes | Yes |
| Editing apps | Yes | Yes |
On the inside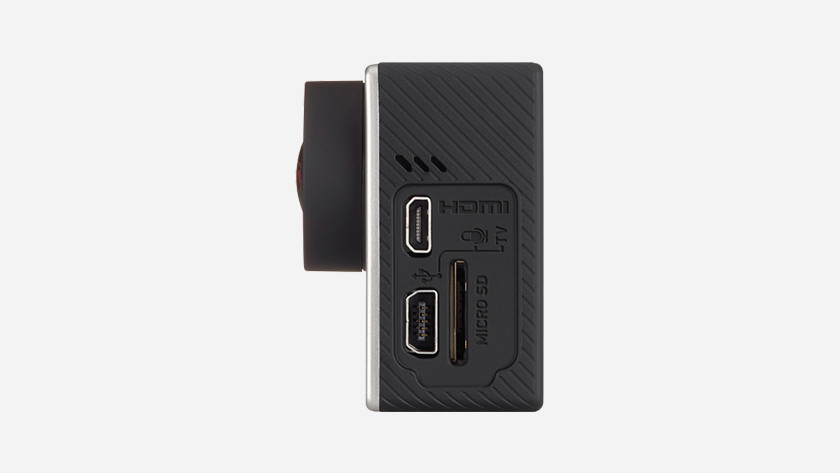 GoPro HERO 4
When it comes to their technical specifications, the Hero 4 Silver and Black differ quite a lot. For instance, the Silver has an integrated touchscreen, the Black doesn't. Unlike the Silver, the Black allows you to record video in an image resolution of up to 4K at 30 fps. That's why the Black is becoming increasingly popular among professional movie makers. The Silver and Black both have 12-megapixel CMOS sensors. The original GoPro battery has a capacity of 1,180mAh and lasts about 90 minutes. In the Protune setting, you can adjust the white balance and shutter speed.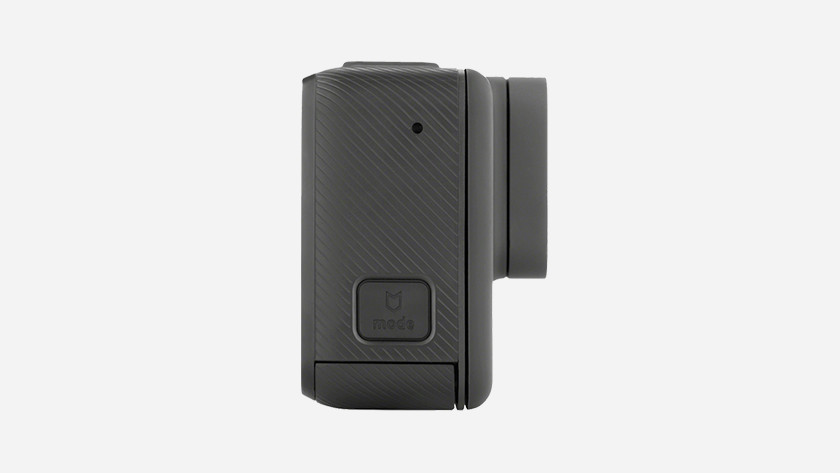 GoPro HERO 5
The most noteworthy details are of course the image stabilization and voice controls. These will boost the quality of your photos and videos. They also make the camera future proof. The 3 integrated microphones have improved noise reduction. This ensures that very little, if any, noise caused by wind will end up in your audio file.
Look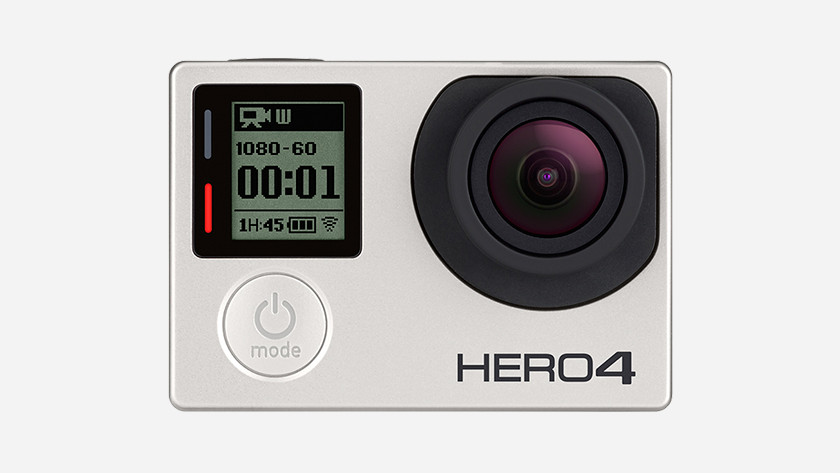 GoPro HERO 4
By default, the Hero 4 models come with a robust, external casing that's waterproof to a depth of 40 meters or similar water pressure. The casing is easily and affordably replaced should it become scratched or damaged. The Hero 4 Silver has an integrated, 2-inch touchscreen. The buttons have been conveniently placed and the touchscreen will even work if the camera is in the external casing. The Hero 4 Silver and Black weigh 84 and 89 grams respectively.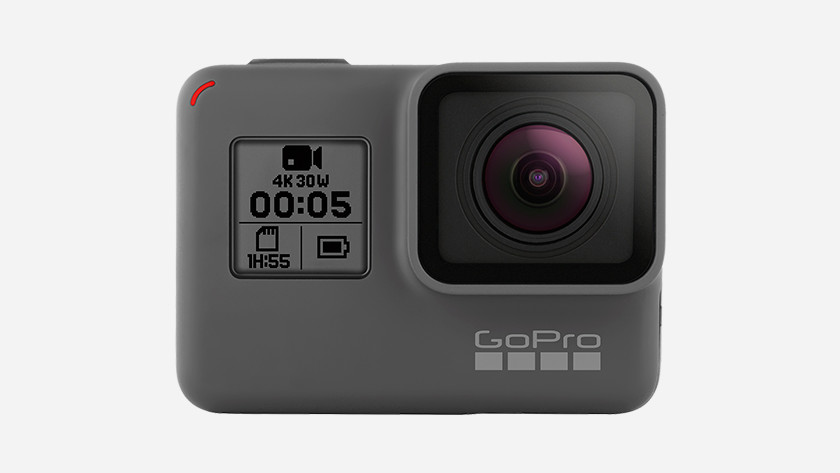 GoPro HERO 5
Like the GoPro Session, the GoPro Hero 5's casing is waterproof to a depth of 10 meters or similar water pressure. That means you won't need an external waterproof casing out in the rain or in the pool. There is a rugged casing available separately that's waterproof down to a depth of 60 meters. The Hero 5 has an integrated, 2-inch screen. The matte black and sturdy casing looks cool and can be used inconspicuously.
Controls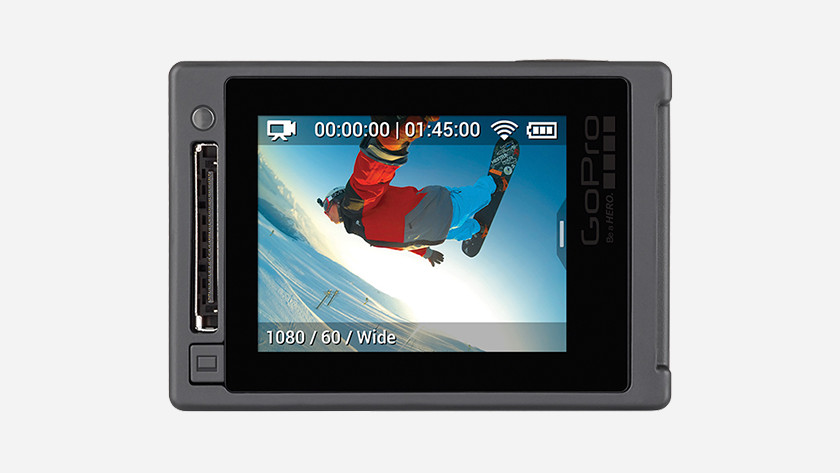 GoPro HERO 4
You can control the Hero 4 via your phone, touchscreen, or the conveniently placed buttons. Via the apps available for iOS and Android, you can easily edit your video clips and photos. You can then share them with your followers very easily.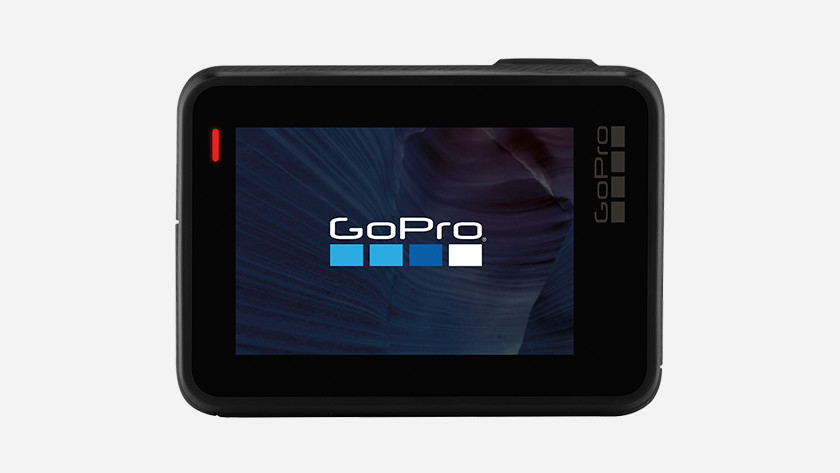 GoPro HERO 5
In addition to traditional touchscreen controls and the 1 activation button, you can also control the Hero 5 using voice commands. Think for instance of commands like, "GoPro, take a photo" or "GoPro start filming". That's helps you save battery power and memory capacity. The Hero 5 is compatible with the same mounts as Hero 4 models. You can use the Capture app to control the camera remotely. TheQuik App is a very simple tool available for iOS and Android. In this app, you can easily edit your photos and videos and then upload them to Instagram, YouTube, and Facebook.
Conclusion
The Hero 4 Silver and Black are still very good action cameras that are a cut above the rest when compared to other, similar cameras available. I base this on build quality, lens quality, and technical specifications. If you were to buy Hero 4 camera now, you won't be disappointed. Next, the GoPro Hero 5. Thanks to its user-friendly voice control, image stabilization, and robust design, everyone – even young children – can enjoy this camera. The available apps GoPro has developed make it so easy to edit video clips and photos that everyone from grandpa to granddaughter can create vacation videos.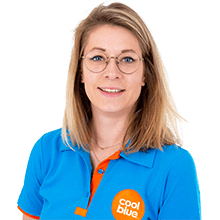 Article by:
Manon
Video Camera Expert.