Compare the Panasonic Lumix GX80 to the Panasonic Lumix GX9
Both system cameras ensure that you never have to miss a photo opportunity again. With this, one device might perform better than the other. That is why I compared the Panasonic Lumix GX80 with the Panasonic Lumix GX9. So that you can ultimately make the best choice.
---
In short
| | Panasonic Lumix GX80 | Panasonic Lumix GX9 |
| --- | --- | --- |
| Image sensor | Micro four thirds, 16 megapixels | Micro four thirds, 20.3 megapixels |
| Image stabilization | Yes, 5 assig | Yes, 5 assig |
| Video quality | 4K, 30 fps | 4K, 30 fps |
| 4K functions | video, photo, Post Focus | video, photo, Post Focus |
| Connecting wirelessly | WiFi | Wifi and bluetooth |
| Tiltable touchscreen | Yes | Yes |
| Viewfinder | Yes | Yes, tiltable |
Image quality
Lumix GX80
With this camera you can make detailed images. Because of the relatively small Micro four thirds sensor with 16 megapixels you would not expect this at first. But a low pass filter is missing, so that signals are also transmitted with higher frequencies. This ultimately results in more detail in the image. The advanced image processor and the 5-axis image stabilizer also improve image quality.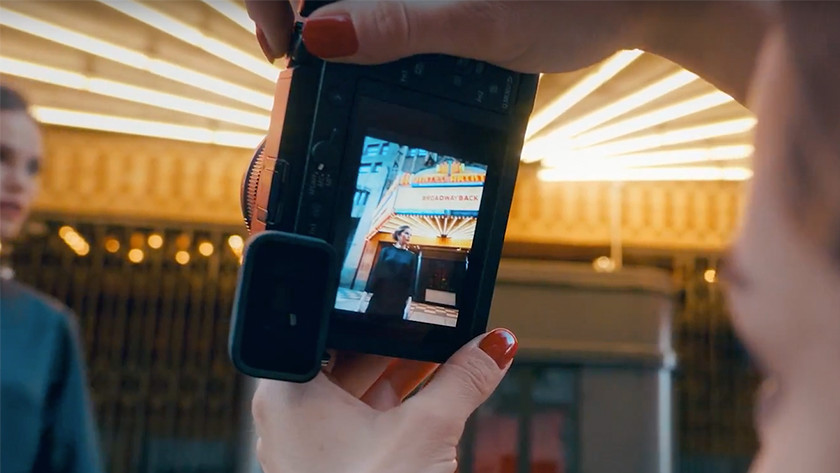 Lumix GX9
This system camera excels in image quality. The photos are clear in color and very detailed. This is due to the image sensor with 20.3 megapixels and the strong image processor. Also with this device is missing a low pass filter so that there is a lot of dynamics and detail in the images. The 5 axis image stabilization prevents motion blur and therefore provides a lot of sharpness.
4K functions
Lumix GX80
To select a sharp image, use the 4K photo function. Here you choose an individual image from a video series shot in 4K quality. This gives you a sharp photo of high quality. Your videos are therefore also of 4K quality, with a maximum of 30 fps. The Post Focus option also falls under the 4K functions. This makes it possible to choose a different focal point after taking the photo.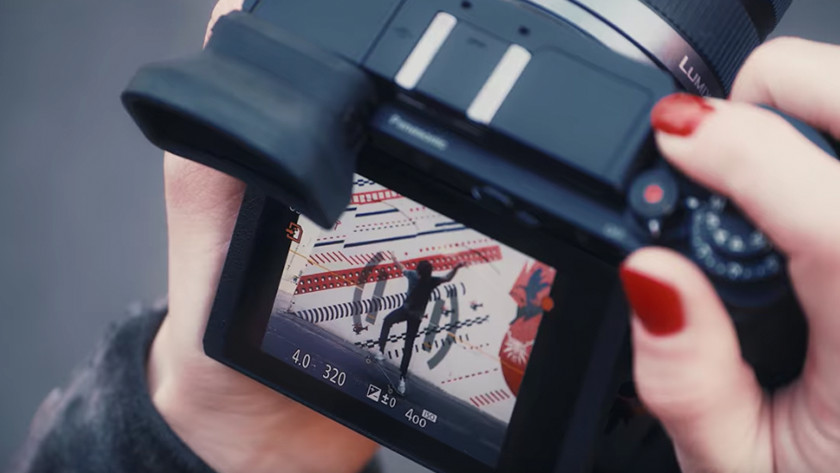 Lumix GX9
The Lumix GX9 also has the above-mentioned 4K functions. You record a 4K video at 30 frames per second. With the 4K photo function you save a separate frame as a quality photo. This way you can easily capture a unique moment in a sharp way. This device also has the Post Focus option. If you are not sure about the focal point, with this function you simply choose a different focus afterwards
Physical properties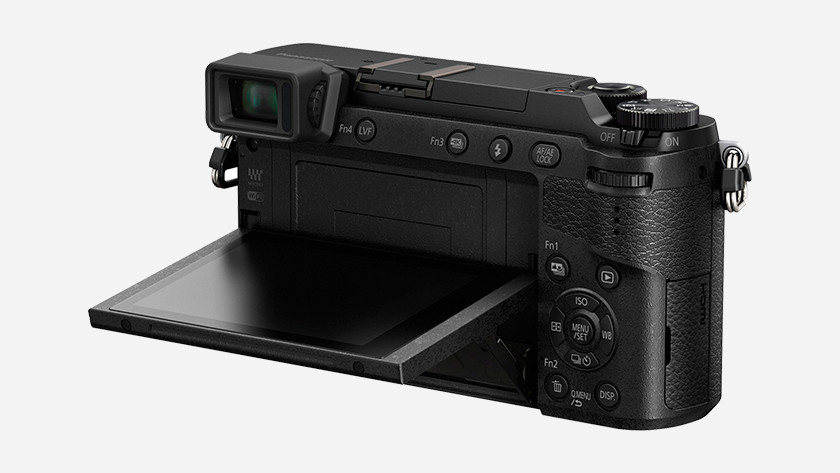 Lumix GX80
A big advantage of this device is its compactness. The size of the camera does not restrict the number of control buttons. Everything is on and on. In addition, the device has a tiltable touchscreen. If you want to get more out of the camera, screw in another lens for specific photography. It is also possible to set up an external flash.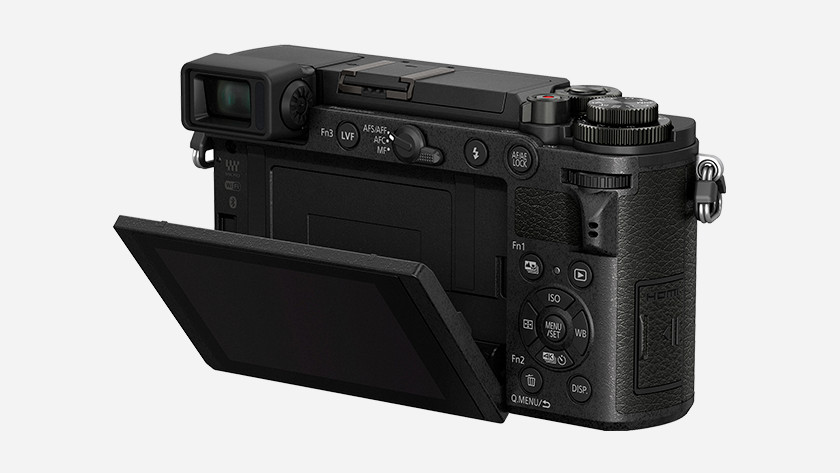 Lumix GX9
On the camera is not only a large tiltable touchscreen, but also a tiltable viewfinder. This allows you to capture images from special angles both via the screen and the viewfinder. The viewfinder also ensures that you do not suffer from the sun and reflections during shooting. Placing another lens and external flash is also possible on this unit. Despite all these possibilities, the camera is still very compact.
Conclusion
The two system cameras are very similar, also in terms of performance. Still, the Panasonic Lumix GX9 has something more to offer. Besides an image sensor with more megapixels, this device also has more physical extras. The GX9 has both a tiltable touchscreen and a tiltable viewfinder. This allows you to create images from special angles via the screen and the viewfinder. Another advantage compared to the GX80: the GX9 has bluetooth in addition to Wi-Fi.
Lumix GX80
16 megapixels, records 4K Ultra HD video
|
With WiFi, no NFC and Bluetooth
|
Including 12-32mm lens
|
Types of photography: nature, landscape, travel, architecture
|
Optical zoom: 2.6x
** Plus points **
The absence of the low-pass filter yields razor-sharp images.
Fast actions are very accurate thanks to the high number of images per second.
Filming in 4K quality creates lifelike film images.
** Negative points **
You can not photograph from difficult positions because the viewfinder is not tiltable.
No memory card is included.