Compare the Apple iPhone X to the iPhone Xs
On 12 September 2018, the Apple launched 2 new devices: the iPhone Xs and iPhone Xs Max. Are you, like me, curious about the differences between the iPhone X and the iPhone Xs? I investigate the differences and similarities between both models. I also see whether I think it's worth upgrading to the Xs.
---
Let op: iPhone X alleen refurbished verkrijgbaar
Nieuwe Apple iPhone X modellen worden niet meer gemaakt. Gelukkig koop je dit toestel wel refurbished.
Compare the Apple iPhone X to the Apple iPhone Xs
| | iPhone X | iPhone Xs |
| --- | --- | --- |
| Screen | 5.8-inch Super Retina HD display | 5.8-inch Super Retina HD display |
| Processor | A11 Bionic chip with Neural Engine | A12 Bionic chip with Neural Engine |
| Camera | 12MP wide-angle and telephoto lens cameras | 12MP wide-angle and telephoto lens cameras |
| Selfie camera | 7 MP TrueDepth camera | 7 MP TrueDepth camera |
| Water resistance | Up to 30 minutes and 1 meter deep | Up to 30 minutes and 2 meters deep |
| Unlock | Face ID | Face ID |
| Capacity | 64 or 256GB | 64, 256 or 512GB |
| | | |
Appearance and storage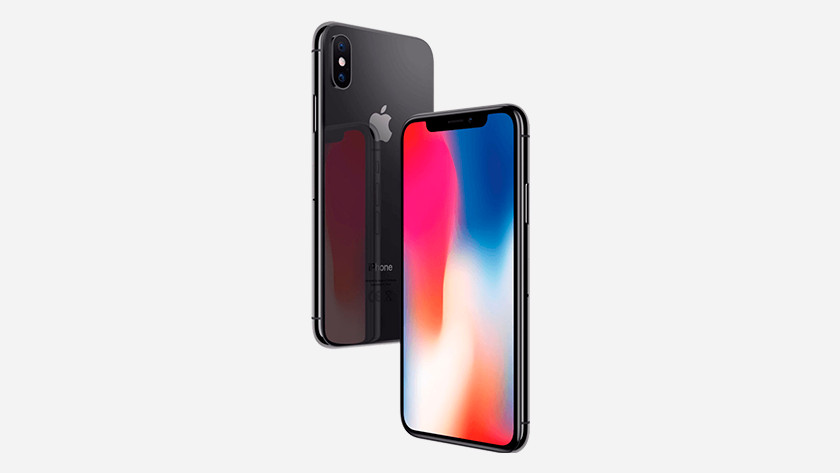 The Apple iPhone X: revolutionary design
Het uiterlijk van iPhone X vind ik nog steeds ontzettend mooi. Na iPhone 6, 7 en 8 is het uiterlijk een vernieuwing waar veel mensen inclusief ik op hebben gewacht. IPhone X is verkrijgbaar in 2 kleuren: Zilver en Space Gray. Voor mij persoonlijk was dit een kleine tegenvaller aangezien ik graag uit meerdere kleuren kies. Daarnaast is iPhone X verkrijgbaar in een 64 GB en 256 GB uitvoering. 64 GB is voor veel mensen tegenwoordig te weinig. Fotografeer en film je dagelijks en downloadt je veel verschillende apps? Kies dan voor de 256 GB variant.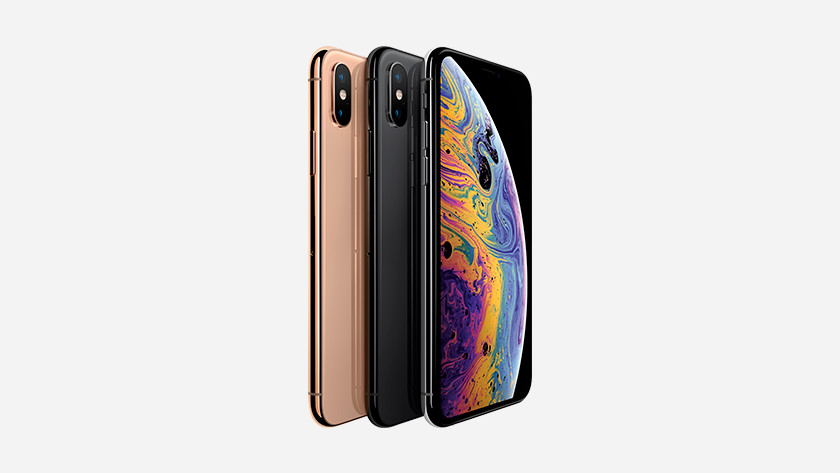 The Apple iPhone Xs: the same, but more options
Het is geen verrassing dat iPhone Xs hetzelfde uiterlijk heeft als iPhone X. De vernieuwingen zitten altijd in de hardware. Toch zijn er een paar extra opties waar ik erg blij mee ben. Zo is Xs verkrijgbaar in de kleur Goud en is er een 512 GB optie. Dit is handig als je veel filmpjes maakt en films en series download om offline te bekijken. Ook is er met de komst van Xs Max een toestel met een groot 6,5 inch scherm. Hier kijk je nog comfortabeler films op. Dankzij IP68 is Xs nog beter bestand tegen water dan zijn voorganger iPhone X.
Camera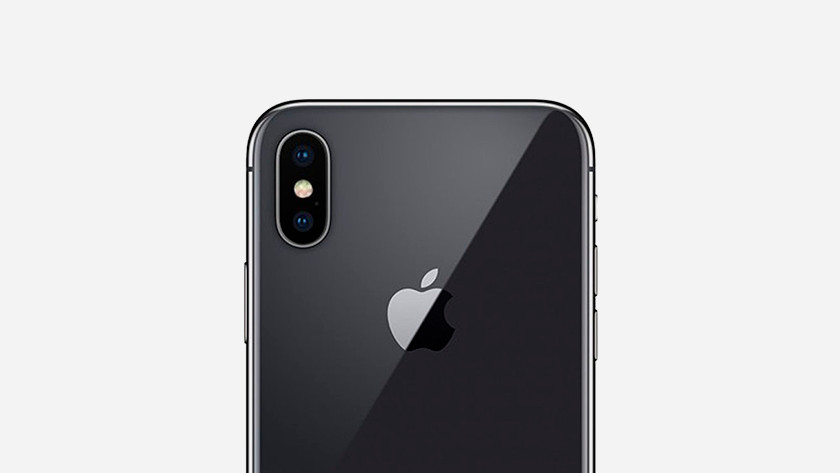 The Apple iPhone X: new placement lenses
The dual camera on the iPhone X is not new: Apple first did this on the iPhone 7 Plus. But it is the first time that the lenses have been placed beneath each other instead of on top of each other. This means the camera of the X performs much better than that of the iPhone 7 Plus. Photos taken in low light are less grainy and the portrait mode is more accurate.
The Apple iPhone Xs: better in low light and stereo sound
The biggest improvement of the camera of the iPhone Xs is the light intensity of the telephoto lens. This means photos taken in low light are even more spectacular than if they were taken with the iPhone X. On top of that, Apple improved its software. Thanks to Smart HDR, the iPhone Xs takes multiple photos with various settings and combines them into one photo. I can now also record stereo sound while making videos. If you're like me and enjoy filming, the iPhone Xs is a serious upgrade.
Battery life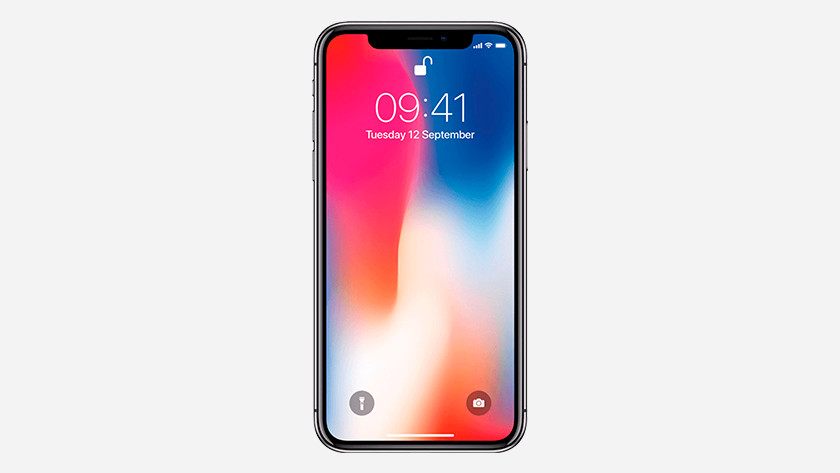 The Apple iPhone X: wireless charging
Thanks to the wireless charging of the iPhone X, you no longer have to fuss around with charging cables. With a battery capacity of 2716mAh, the battery is larger than that of an iPhone 8 Plus. This is necessary, since the iPhone X has a larger screen. This OLED screen is more energy-efficient, which means I can enjoy using the iPhone X much longer compared to the iPhone 8 Plus.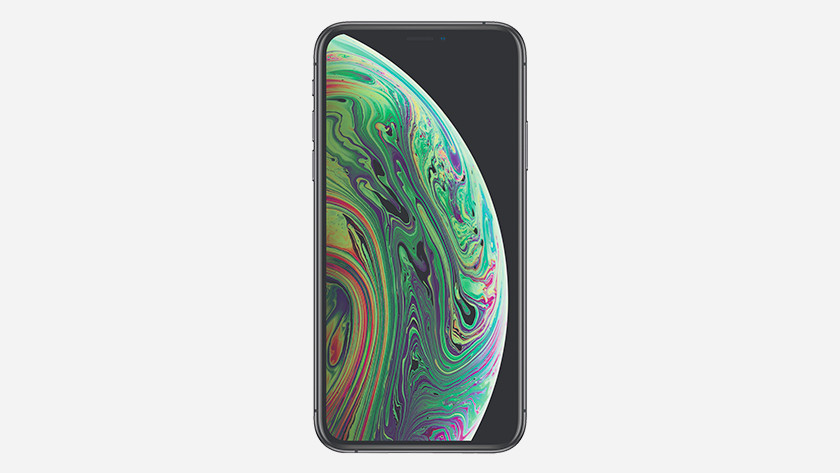 The Apple iPhone Xs: enjoy it longer
I was momentarily baffled when I read that the iPhone Xs had a smaller battery compared to its predecessor, the iPhone X. The battery of the Xs has a 2658mAh capacity. Still, thanks to the energy-efficient A12 Bionic processor, the Xs lasts 30 minutes longer than the iPhone X. Thanks to the 3174mAh battery, the Apple iPhone Xs Max even lasts 90 minutes longer than the iPhone X. Naturally, I can also wirelessly charge the Xs.
Speed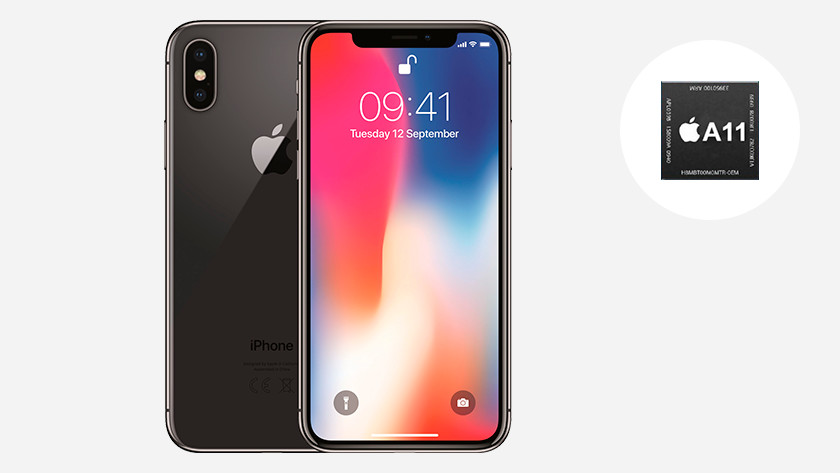 Apple iPhone X: Apple A11 Bionic
We first saw the A11 Bionic chip in the Apple iPhone 8, 8 Plus, and the X. With this processor, I can smoothly play games, swipe through tabs in my browser without glitches, and quickly switch between apps. This processor was already much faster than its predecessor, the A10 Chip. I don't notice any glitches while using the iPhone X.
Apple iPhone Xs: Apple A12 Bionic
The Apple iPhone Xs also features the A12 Bionic processor. This processor is also much faster than its predecessor. I also don't notice any delay when swiping between apps and playing games. It's nice to know that I'm also prepared for the future with this A12 chip: it can effortlessly handle games and apps that will launch in a couple of months as well.
Conclusion
Would I upgrade if I owned the iPhone X? Yes, I would personally purchase the iPhone Xs because the small improvements in its camera and speed really make a difference for me. I intensively use my iPhone and make a lot of photos and videos. Do you use your iPhone less often and do you already own an Apple iPhone X? If so, the iPhone X is a perfectly fine device with good specifications that will last you a long time.
Did this help you?
Article by: