Repairs Samsung smartphones
Is the screen of your Samsung smartphone broken or is your battery not functioning properly? The mechanics of CoolblueRepareert are specialized in all sorts of repairs of your Samsung smartphone. In this article, we'll explain how to visit CoolblueRepareert for a screen repair of your Samsung S8 or to restore the battery of your Galaxy S9.
---
How does it work?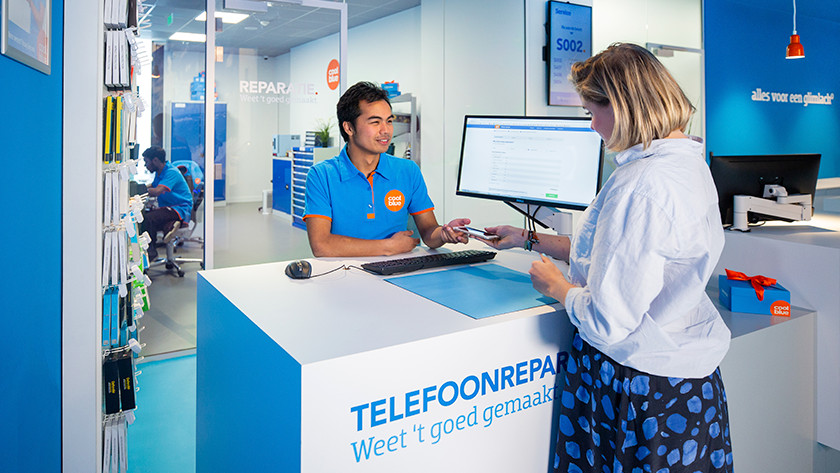 Have your Samsung phone repaired at one of our Coolblue stores. Is there no Coolblue store near you? In that case, send your smartphone to us.
Note: repairing the most recent models isn't always possible. CoolblueRepareert won't get started on a repair before they have the required knowledge and material.
Screen repair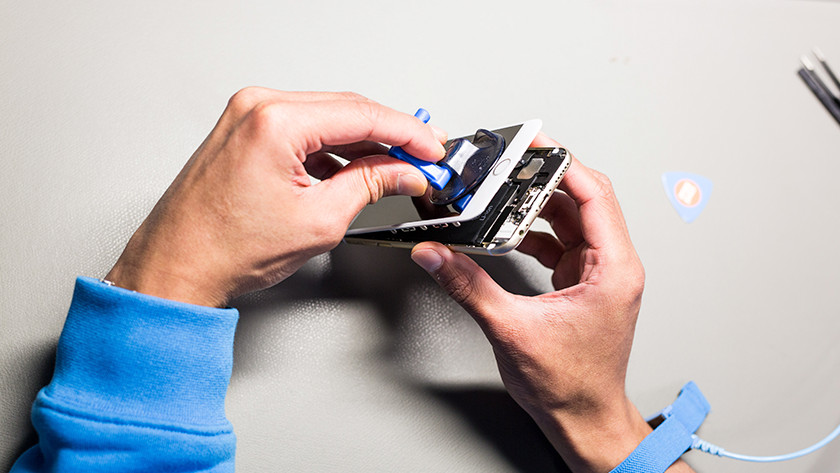 No matter how careful you are, accidents happen. If you have a crack in the display of your new S9, for example, you'd like to have the screen replaced. Make an appointment in one of our Coolblue stores and leave the store again with a brand new screen within an hour. Without an appointment, it can take up to 2 hours. Want to send in your Samsung for a screen repair? In that case, you'll have the repaired device returned again within 2 days. These wait times apply to any kind of repair to your smartphone.
Repair of your battery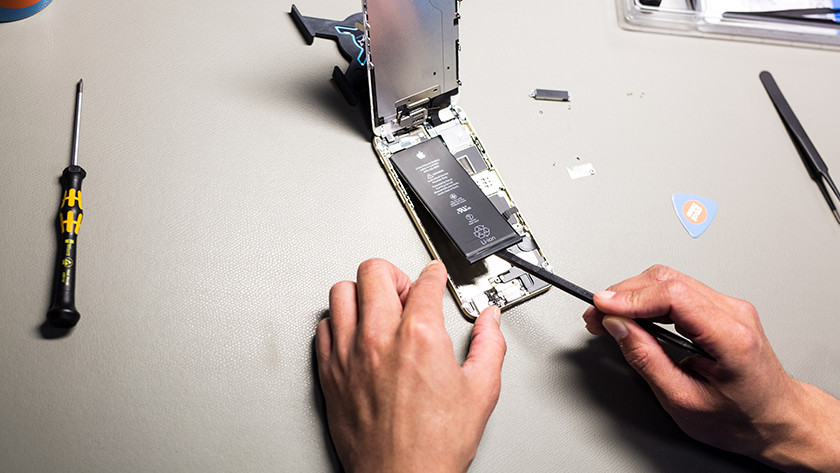 Nowadays, it's no longer possible to replace the battery yourself with most smartphones. The CoolblueRepareert mechanics are happy to help you replace your Samsung battery. Does the battery no longer work as intended, but aren't you sure what's going on? The mechanic will run some tests to identify the problem free of charge.