What is the build quality of a cooler?
The building quality of an electric cooler determines how cool your stuff stays, how sturdy it is, and how much energy it uses. A decent cooling, sturdy, and energy-efficient cooler is of a better quality than a basic cooler. To indicate the difference between coolers, we distinguish between top-notch, mid-range, and basic quality.
---
In short
When it comes to judging the building quality of a cooler, we mind the following specifications.
Exterior material: The material of a cooler determines how sturdy it is. Stainless steel is tougher than aluminum, but aluminum is stronger than plastic.
Power supply: A cooler can have a 12V car charger, a 24V car charger, or a 230V plug connector, or combinations of the above.
Noise: The amount of noise differs per type of cooler. Only an absorbtion cooler is completely silent. A thermoelectric cooler, and compression cooler do produce sound.
Cooling performance in relation to ambient temperature: If a cooler functions independent from the ambient temperature, it scores best. The higher the temperature of the cooler in relation to the ambient temperature, the lower it scores.
Under voltage protection: If a cooler has this function, and if there is under voltage, the cooler will automatically shut down until the voltage reaches a normal level.
Energy-saving function: This function ensures that your cooler functions, even if there isn't a lot of power. Or that it saves energy when it reaches the right temperature.
Freezing function: Some coolers also have a freezing function.
Heating function: Some coolers have a heating function.
High-end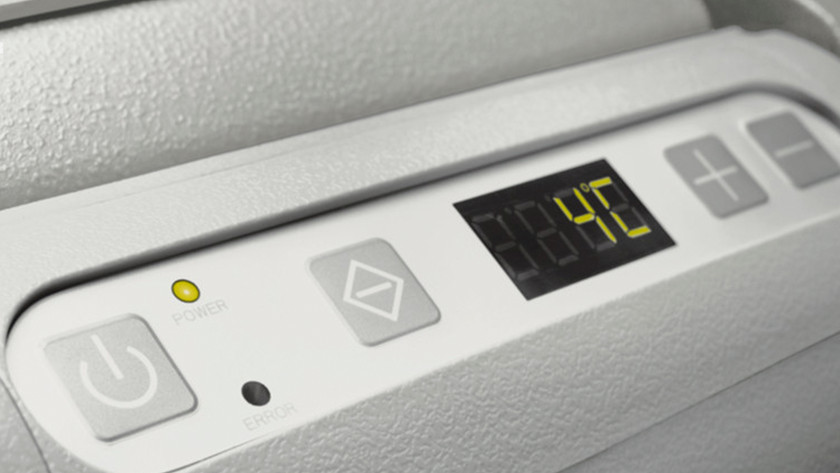 High-end coolers have multiple connectors, are energy-efficient, and cool independent from the ambient temperature. These are usually compressor coolers with a freezing function. High-end coolers also keep your food and drinks cool on the hottest summer days. A high-end cooler has at least 70% of the above-mentioned specifications, and that's why it's high-end.
Mid-range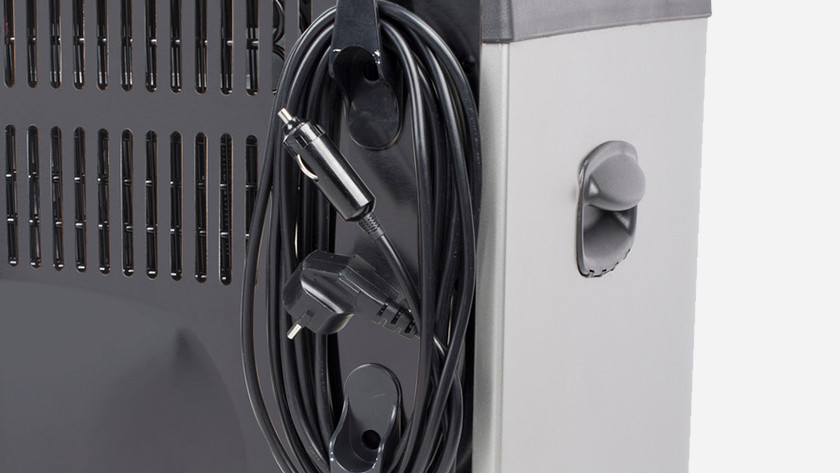 Mid-range coolers cool well, but how cool they get depends on the ambient temperature. Thermo-electric coolers in this range cool between the 25 and 30 degrees under the outdoor temperature, so your drinks are nice and cold on a summery 30 degree day. Mid-range coolers offer a minimum of 50% of the above-mentioned specifications, and that's why it's mid-range.
Basic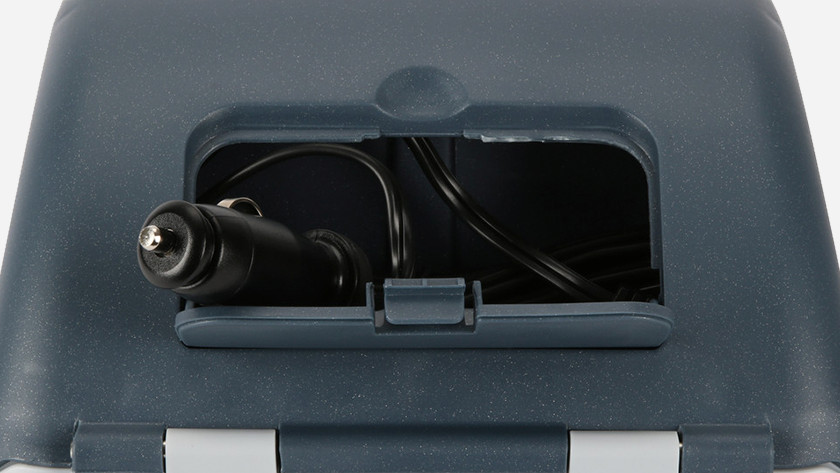 The cooling quality of basic coolers is generally less compared to mid-range and high-end coolers. They're less energy-efficient and only have a 12V car charge connector. It's smart to cool your stuff before you put it in a cooler, so your cooler has to work less hard to cool it. A basic cooler has less than 50% of all the specifications.