What do you use ellipticals for?
Cool! You're thinking about buying a piece of fitness equipment, you're just not entirely sure what type of exercise machine is the right one for you. One of the devices you could use to work out at home is the elliptical. Why would you choose an elliptical and what are the advantages of such a machine? Below you can read what an elliptical is great for.
1. Improving your heart health and lung capacity
An elliptical lets you work on your heart health and lung capacity as well as your circulation. If your workout goal is to improve your endurance, try a long workout at a gentle pace or a short one at high intensity. It's also possible to train in heart rate zones in order to improve your endurance.
2. Training your whole body
A big advantage of an elliptical, compared to many other types of fitness equipment is, that you train your whole body. You'll train your back muscles, shoulder muscles, arm muscles, and your glutes and leg muscles.
3. Lose weight
A good combination of strength training and cardio is important when you start losing weight. The elliptical lets you train multiple muscle groups. By working out at different resistance levels, you can easily intensify the workout for those muscles. An elliptical is also a cardio machine. Use multiple training programs and easily work up a sweat. Because this combination is also possible on an elliptical, the machine is also suitable if weight loss is your goal.
4. Working out with out putting too much strain on your joints
Unlike with running, you won't have the impact of landing your full weight on your feet when you're on an elliptical. The elliptical moves along with your body. You won't have to absorb any impacts or shocks. That means exercising on an elliptical puts minimal strain on your joints and you're less likely to suffer injuries.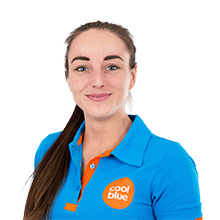 Article by:
Tamara
Elliptical Expert.