Everything on Apple MacBook 12 inches
On this page, you'll find everything you need to know about Apple MacBook 12 inches. Want to know what you can use your MacBook for? Or do you want to know more about important specification? You can read about it here.
---
Note: the Apple MacBook 12 inches is no longer available.
Apple has stopped producing and selling this model. The best alternative is the 13-inch Apple MacBook Air.
What will you use it for?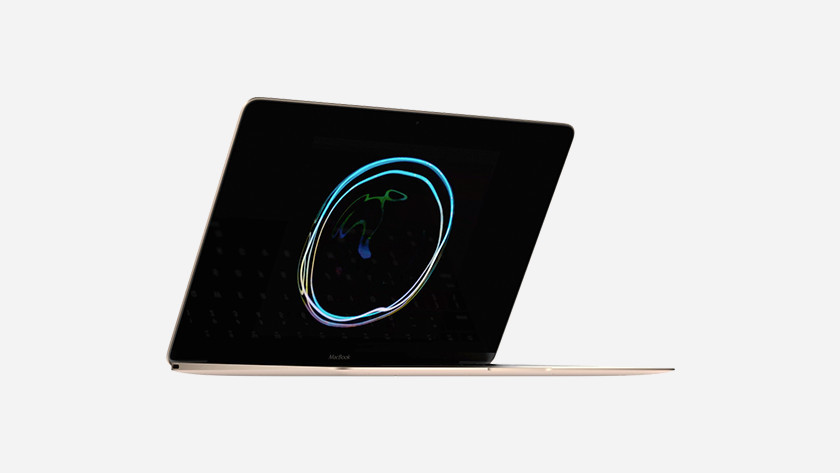 At 1.3 centimeters and 0.92 kilograms, the Apple MacBook 12 inch is the thinnest and lightest laptop Apple has ever produced. This flyweight lets you easily bring it on the train, to your next class, or to that important meeting. This way, you can tour your favorite websites on the go and enjoy your favorite series on the sharp Retina Display. Don't have a socket nearby? No need to panic. Thanks tot the energy-efficient processor, you can surf the web for up to 9 hours on a full battery.
Most important features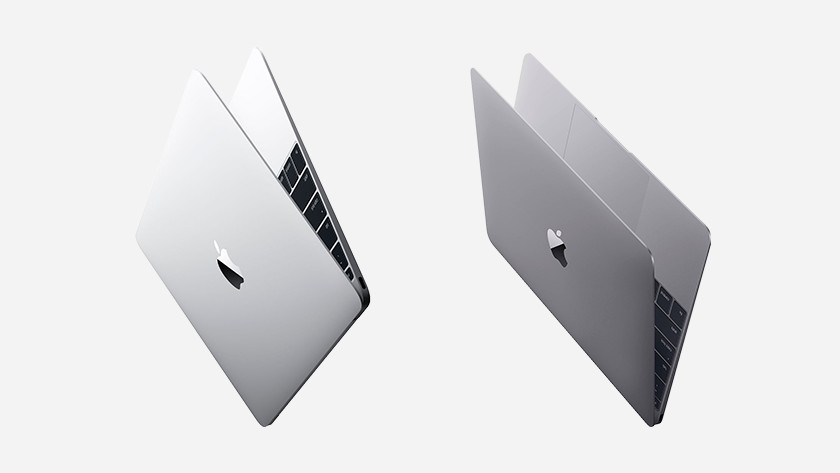 Super compact travel companion
With a weight of only 0.92 kilograms and a 'thickness' of 1.31 centimeters, the MacBook 12 inches is the perfect travel companion. It has everything to do with smart design: every component has been redesigned and to optimally use every milimeter. The battery consists of 3 thin layers that are cascaded into the casing, so that it takes less space but lasts longer than a traditional battery. The keyboard is full size and is equipped with a new butterfly mechanism. I don't have to struggle with smaller keys, and the notebook as a whole is considerably thinner. Something that also contributes to how thin the laptop is (and to a wireless world without cables): the MacBook 12 inches only has one connector; a USB-C port you can also use to charge devices.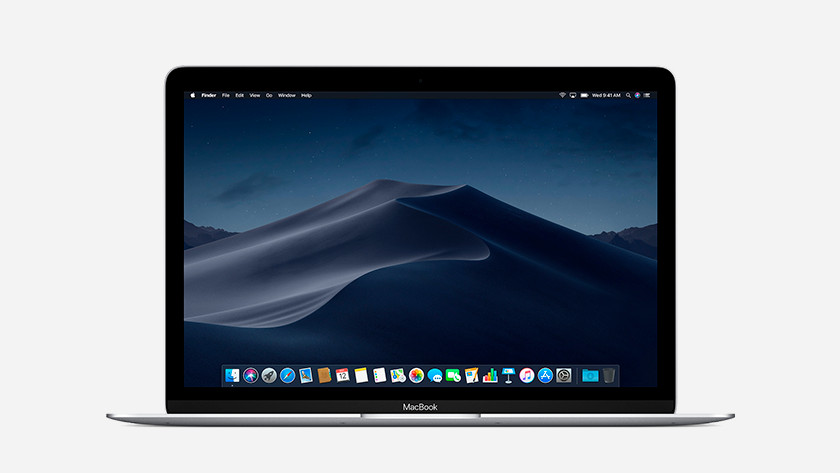 Crystal-clear screen
I can watch my favorite movies and series in great detail on the crystal-clear Retina screen of 2304x1440 pixels. All those pixels (over 3 million) have a large aperture, so they can let more light through, produced by the energy-efficient LED panel. That's why the colors are very bright, without costing too much energy. The Retina display's glass covers the entire width of the notebook, so I don't see any black borders at the edges of the screen. I'm most surprised by the large viewing angle (178°). I tend to hunch when I'm working (especially on the train in rush hour). Despite that, I can still see everything clearly, even if I'm not right in front of the screen. Useful!
Configuration options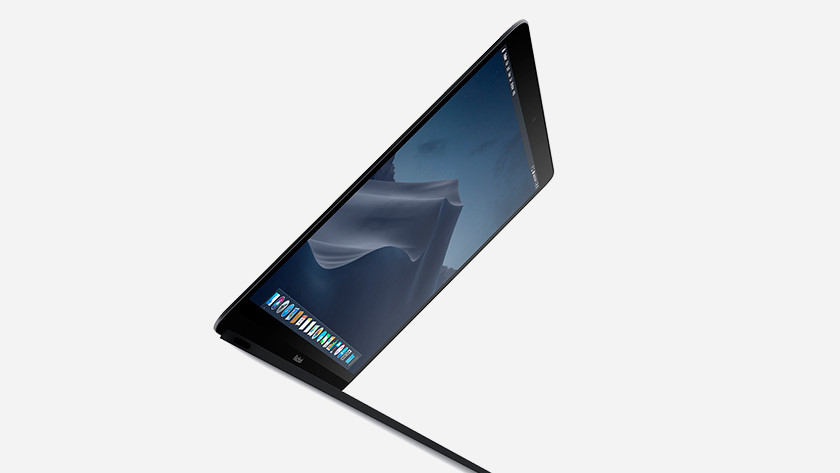 Processor
All processors in the MacBook 12 inches are 7th generation (also known as 'Kaby Lake'), so they're quite fast. The m3 processor is the most efficient, the i7 processor is the most powerful. If you use your MacBook for light tasks (word processing, for example), choose m3 or i5. We recommend the i7 if you occasionally edit a photo or make a big presentation.
Because the processors only use 5 watts and the motherboard is mounted on a special graphite plate, all the heat that is released is vented out quickly, so MacBook doesn't need a noisy fan. It's nice and quiet.
1.2 GHz Intel Core m3
1.3GHz Intel Core i5
1.4GHz Intel Core i7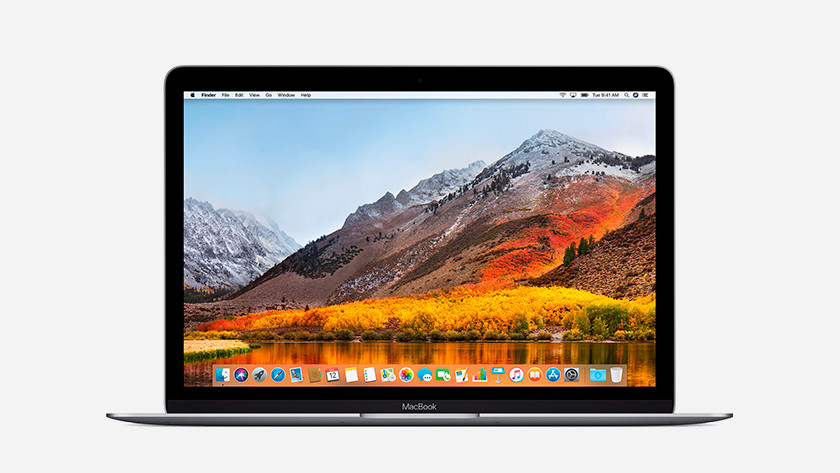 RAM and storage capacity
When it comes to RAM (internal memory), the higher the number of gigabytes (GB), the more demanding tasks the MacBook can handle. If you regularly have different programs open or occasionally edit a photo (like me), it's best to choose 16GB RAM.
The storage capacity I choose determines how many files I can store. Because I work with Cloud services a lot and don't store many files on the MacBook itself, 256GB is more than enough for me. No matter how many GB I choose, this storage type (SSD) is a lot faster than a traditional hard drive (HDD). This way, I have access to all my documents quickly.
8GB or 16GB (RAM)
256GB or 512GB (storage capacity)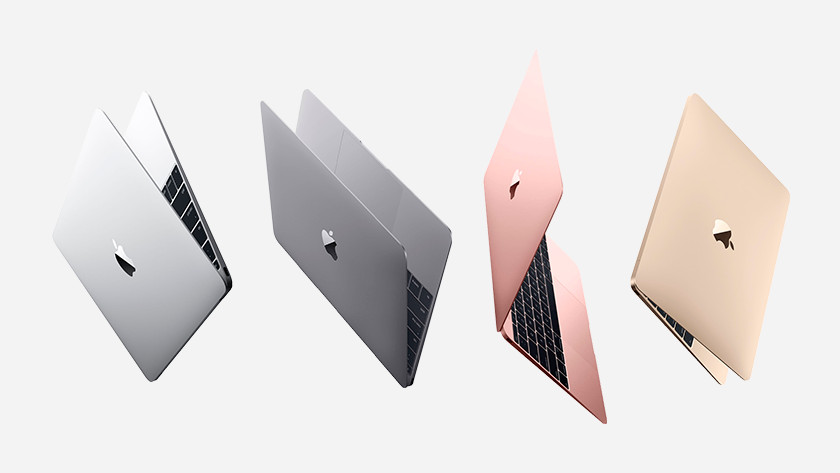 Color
Do you like fun colors? Besides the classic Silver and the subtle Space Gray, the MacBook 12 inches now comes in 2 other colors we know from the iPhone: Gold and Rose Gold. The rose gold MacBook has the same matte finish as the silver and the gray version. For now, the MacBook 12 inches is the only model that comes in these colors (not the MacBook Air or Pro). Do you want a gold MacBook? The MacBook 12 inches is your only option.
Silver
Space Gray
Gold
Rose Gold