Everything on Apple MacBook Air (2017)
Here, you can read everything you need to know about the Apple MacBook Air (2017). Curious about the differences between MacBook Pro Air and other MacBooks? Or do you want to know what accessories you need? You can read about it here.
What will you use it for?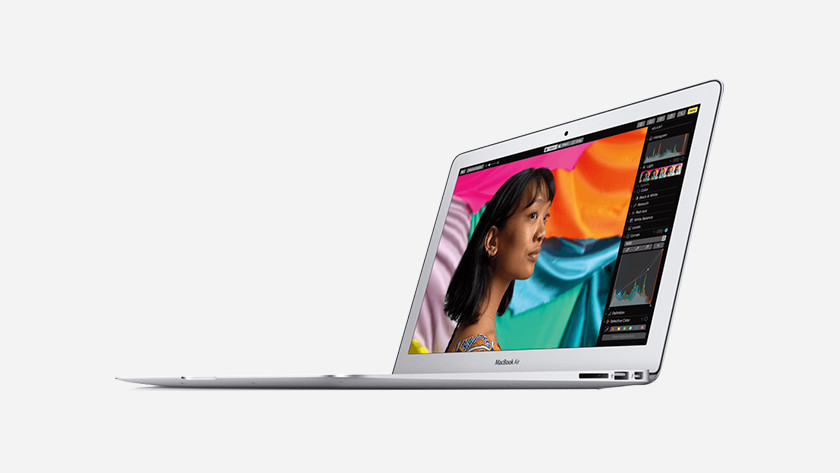 MacBook Air is the ideal travel companion: thin, light, and a long battery life (12 hours!). Whether you're using it for a Netflix or to finish your presentations on the train, you can take it everywhere you go and leave the charger at home.
2560x1600 pixels
size 1.7cm and weight 1.35kg
Most important features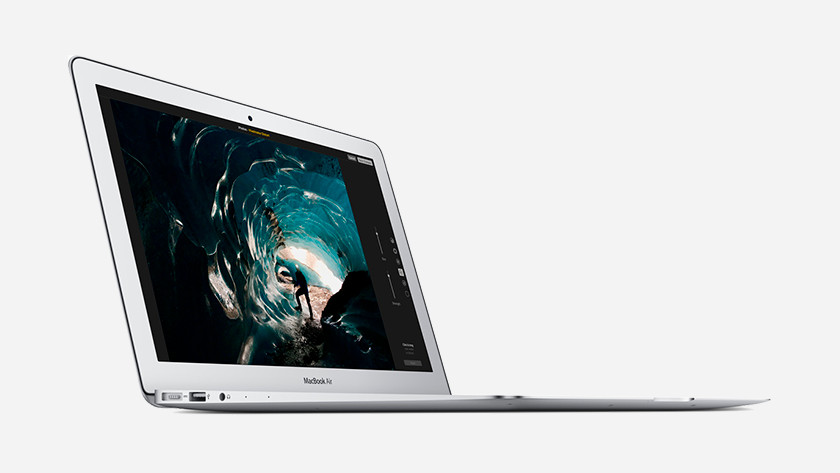 Work for a long time
The battery life of Macbook Air is unrivaled in its class. I can watch movies on iTunes for 12 hours continuously, without charging it in the process. In stand-by mode, it lasts up to 30 days. If I open it a month later, I can continue what I was working on. Because MacBook Air has SSD storage - up to 17 times faster than a traditional notebook - it automatically ends its sleep mode. Useful!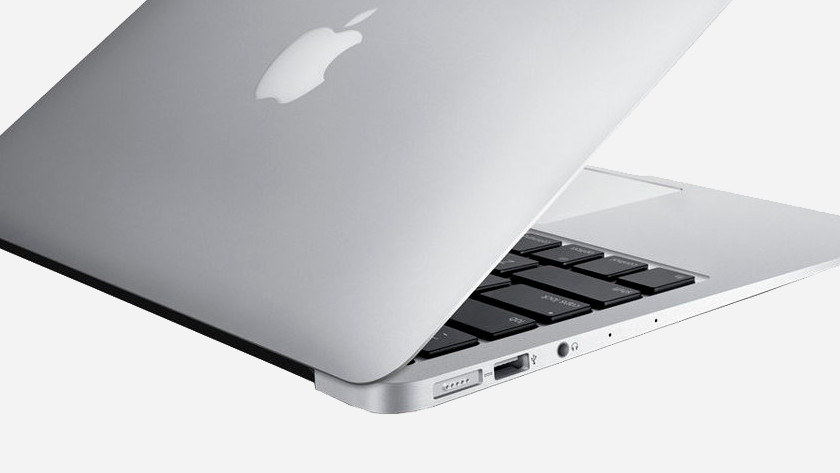 Lots of connectors
With a MacBook Air, I don't have to worry about connectors. I can connect your mouse or iPhone via the two USB ports. Thunderbolt 2 makes it easy to connect a second screen, and my earbuds can go into the headphone jack. Also useful: the SD card reader, so I can put my camera's memory card directly into my Macbook Air. Other MacBook generations don't have the old, familiar MacBook Air USB ports. They only have USB-C or Thunderbolt 3. On the other hand, these models do have a slightly faster data transfer.
Configuration options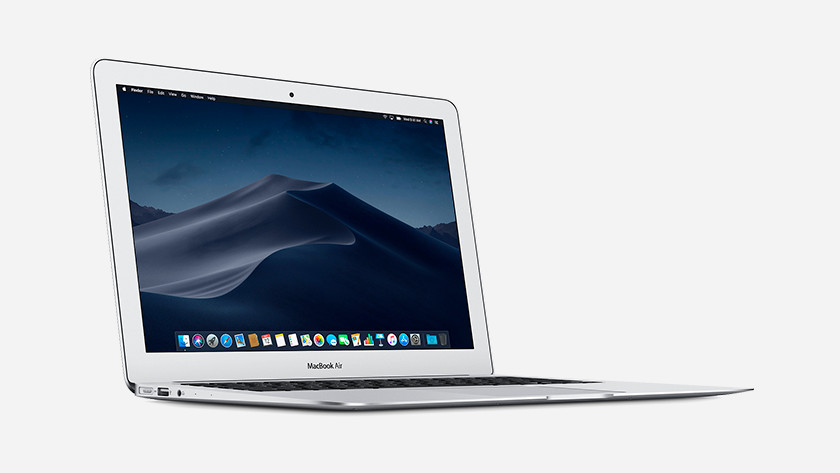 Processor
All MacBook Air processors are 5th generation Broadwell processors. That's a bit older than the 7th generation Kaby Lake processor that is used in most other MacBook models, but it's still sufficient for watching my favorite movies and series. The i5 is energy-efficient, but the i7 has the most power and is useful if you work on big presentations often.
1,8GHz Intel i5 dual core
2,2GHz Intel i7 dual core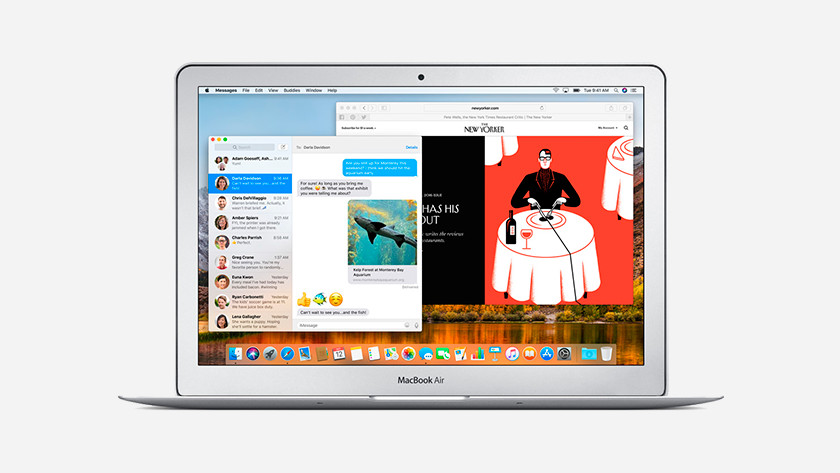 Storage capacity
The amount of files I get to store on my MacBook Air depends on the amount of storage capacity. If you work with a lot of Cloud services like I do, you don't need to store a lot of files on MacBook itself. In this case, a 128 or 256GB will suffice. Choose 512GB if you like to keep your archive on Macbook itself. .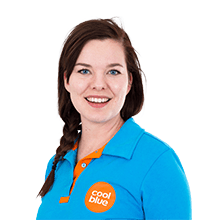 Article by: