Dryer subscriptions
With a dryer subscription, you'll have a dryer that always works at a fixed price per month. And it's also very energy-efficient. Are you interested? Send an email to verwonderdienst@coolblue.nl.
In short
Energy-efficient drying for a fixed amount per month
Can be canceled monthly, free of charge, after 1 year
Dryer broken? We will exchange it for a replacement one within 48 hours
Moving? We'll move the dryer with you for free
Free delivery and connection after we receive the first payment
You pay a one-time deposit of € 75
Basic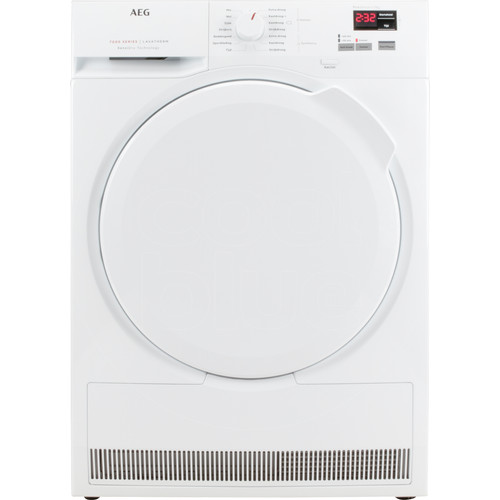 Heat pump dryer
7kg load capacity | Energy label A++
Build quality: mid-range
This dryer has a drum that can hold 7 kilograms of laundry, enough for a household of 1 or 2 people. You can dry a full load of laundry in 134 minutes. The ProTex drum rotates in 2 directions, so your clothes dry evenly. Because of the changing rotating direction, you'll also experience fewer creases.
Mid-range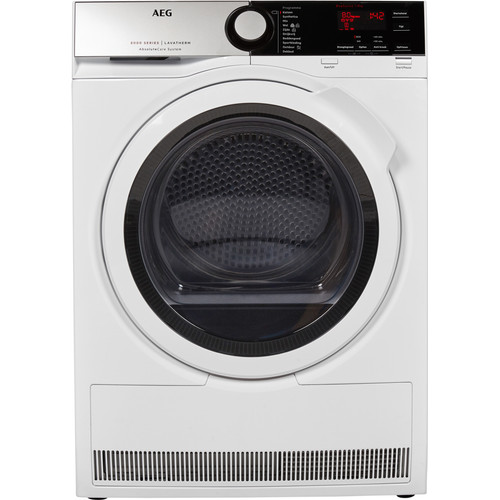 Heat pump dryer
8kg load capacity | Energy label A++
Build quality: top-notch
This heat pump dryer is fully loaded with technologies to help you gently dry the laundry of 3 to 5 people. After putting 8 kilograms of laundry in the drum, you can choose from 10 cycles. With the AbsoluteCare system of this dryer, each type of laundry is treated properly. During the drying process, the SensiDry sensors ensure temperatures stay low in order to protect the fibers of your clothes.
High-end
With this heat pump dryer, you no longer have to remove lint from the condenser yourself. This dryer has a self-cleaning condenser, making this appliance energy efficient. You can easily put your bedding or towels in the laundry-care drum, because you can easily fit 9 kilograms of laundry in this dryer. You can see how long your chosen cycle will take on the display. You can also operate the dryer with the accompanying app. With 63 decibels, the dryer is relatively silent.
Extra energy-efficient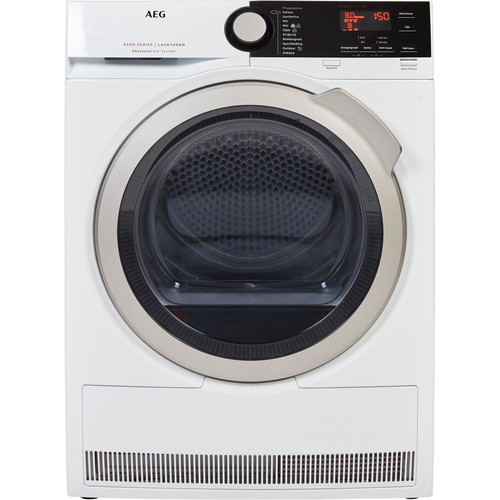 Heat pump dryer
8kg load capacity | Energy label A+++
Build quality: top-notch
This dryer consumes considerably less energy because it uses a heat pump and a coolant. Thanks to the air flow that's released, your laundry dries at a relatively low temperature. This means you save up to more than 70 euros a year compared to a dryer with energy label C. A low drying temperature is also better for your clothes. You don't have to worry about a lot of maintenance with this dryer; it has only 1 filter.
How does it work?
1. Fill out the registration form on the product page. You can only take out a subscription with your own name.
2. We check whether you meet our conditions via an acceptance test. You don't have to be afraid of a BKR registration and we won't share the information with third parties either.
3. If you meet the conditions, you'll receive the agreement by email. We will then send you a payment request for the deposit (€ 75), the remainder of the current month, and the following month. You will, of course, receive the deposit back at the end of your subscription.
4. Once we've received your payment, our delivery service will deliver the dryer to your home and connect it. Make sure you are at home and have a valid proof of identity ready.
Frequently asked questions
Do you want to know more about our dryer subscriptions? If so, view the most frequently asked questions or read the Terms and Conditions.
Washing machine subscriptions
Are you also looking for a washing machine?