Everything about FIFA 21
Just as the new soccer season is approaching, so is FIFA 21. The gameplay is rumored to have been altered so that playing FIFA 21 is different compared to FIFA 20. There will also be a free upgrade for FIFA 21 from PlayStation 4 to PlayStation 5 or from the Xbox One to the Xbox Series X. We'll list the latest FIFA 21 news for you here.
---
FIFA 21 release (information based on rumors)
| | FIFA 21 | FIFA 21 Champions Edition |
| --- | --- | --- |
| Release date | 9 October 2020 | 6 October 2020 |
| Price | € 59.99 | € 89.99 |
| Pre-order extras | Yes | Yes |
| Early access | No | Yes |
| Free upgrade for PS5 and Xbox Series X | Yes | Yes |
FIFA 21 PS4
You get a free upgrade to FIFA 21 on your PS5 if you purchase it before the release of FIFA 22.
You can play with the latest squads and players and build your own team in FIFA Ultimate Team.
You can play this game with up to 4 players at the same time on 1 console and compete against your friends.
The pre-order extras you get with this edition are less extensive than the ones you get with the Champions Edition.
With FIFA 21 on CD, you're not entitled to an upgrade to the PlayStation 5 All Digital version.
Free upgrade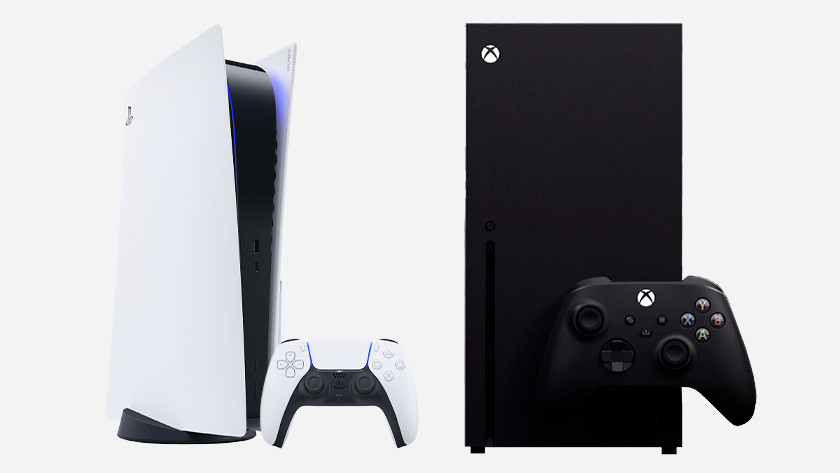 If you buy FIFA 21 for the PlayStation 4 or Xbox One, you can upgrade it for free to the PlayStation 5 or Xbox Series X. This only applies if you buy FIFA 21 before FIFA 22 is released. If you insert the CD into your PlayStation 5 or Xbox Series X, your new console automatically starts to download FIFA 21. Did you get the digital version of FIFA 21 (without CD)? You can download FIFA 21 on any PS5 and Xbox Series X that doesn't have a Blu-ray tray.
Source: https://www.ea.com/nl-nl/games/fifa/fifa-21/news/fifa-21-dual-entitlement-info-faq
Pre-order extras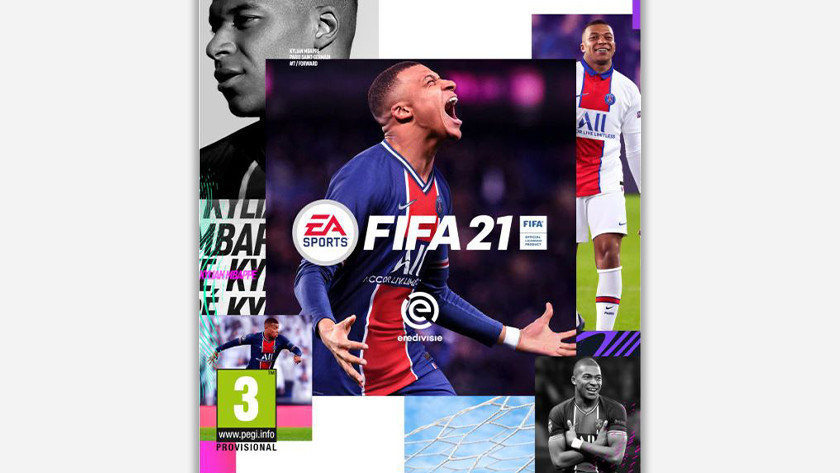 FIFA 21
If you pre-order the FIFA 21 standard edition, you'll get:
Up to 3 FUT 21 Rare Gold Packs (1 per week for 3 weeks)
Mbappé Loan Item for 5 FUT matches
1 FUT Ambassador Loan Player Pick Item (Choose 1 of 3 player items for 3 FUT matches)
Special Edition FUT kits and stadium items
Source: https://www.ea.com/nl-nl/games/fifa/fifa-21/news/fifa-21-pre-order-offers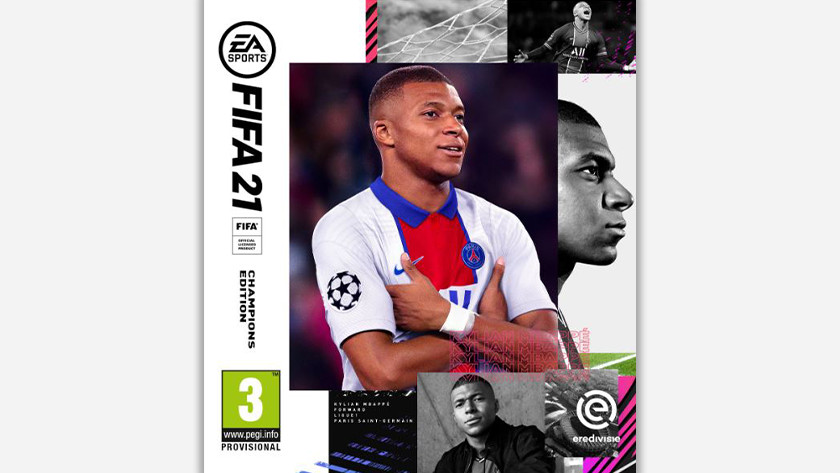 FIFA 21 Champions Edition
If you pre-order the FIFA 21 Champions Edition, you'll get:
3 days Early Access (play from 6 October)
Up to 12 FUT 21 Rare Gold Packs (1 per week for 12 weeks)
1 Cover Star Loan Item for 5 FUT matches (Kylian Mbappé)
Career Mode Homegrown Talent (local youth prospect with world-class potential)
1 FUT Ambassador Loan Player Pick Item (1 of 3 player items for 3 FUT matches)
Special Edition FUT kits and stadium items
Source: https://www.ea.com/nl-nl/games/fifa/fifa-21/news/fifa-21-pre-order-offers