Everything about the Samsung 860 EVO & 860 PRO
With the Samsung 860 EVO series SSDs, Samsung introduces the successor to the popular 850 EVO series. The biggest change is that the SSDs are built with 64 chip layers instead of 32 chip layers. This may not sound exciting, but you can tell right away by the performance of your SSD. In this article, we'll explain how you're able to tell.
---
64-layer V-NAND
Samsung uses V-NAND technology. A manufacturing method for stacking chip layers on top of each other. Samsung does this because building in height has more advantages than in width. For example, SSDs in the same format have a larger capacity, they are more reliable, more economical and quieter. Moreover, the Samsung 860 EVO SSDs are now stacked in 64 layers, that is 2 times more than the 850 EVO series.
More reliable and sustainable
The chip in your SSD consists of a network of cells. Because each cell is connected to each other, data is transferred. Because there are now layers below and above almost every cell layer, there are multiple cells for data transfer. This makes the Samsung 860 EVO much more reliable than the Samsung 850 EVO series.
Faster
Thanks to 64 layers V-NAND it takes less calculations to send data. This makes the Samsung 860 EVO much more economical than SSDs with 32 layers of V-NAND, such as the Samsung 850 EVO. You save up to 25% more power with the 860 EVO compared to the 850 EVO. If you use the Samsung SSD in a laptop, it will last longer on a battery charge.
Professional users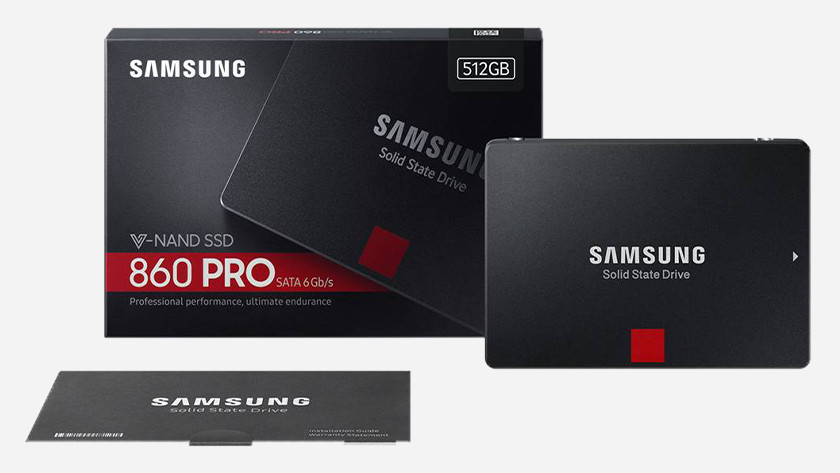 The Samsung 860 EVO is also available in the PRO version. This model has higher read and write speeds than the previous Samsung 850 EVO and the regular Samsung 860 EVO series. You can write files such as media collections, graphic projects and documents at a speed of 530MB / s. So you transfer a project file of 2GB in less than 4 seconds. You can open files with 560MB / s.
A Samsung 860 EVO SSD for every device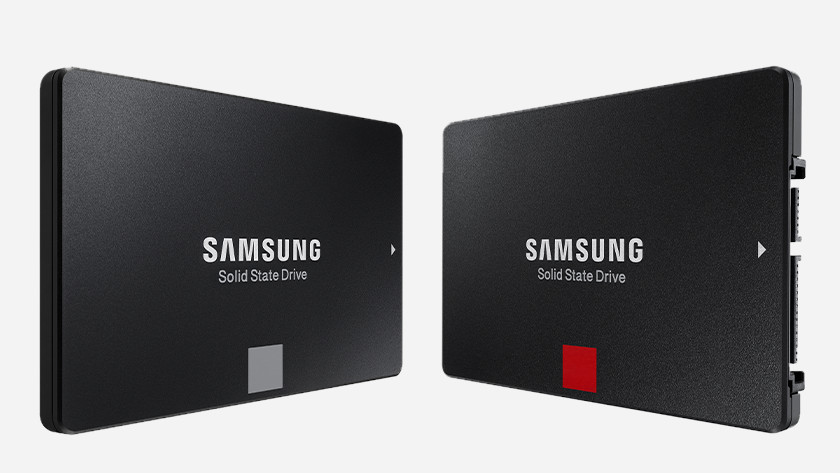 The Samsung 860 EVO is available in multiple storage capacities and formats. So you choose a 2.5 inch SSD for use in laptops or desktops. If you have a motherboard with M.2 connection, then there is the 860 EVO M.2 card for desktops and thin laptops. And for ultrabooks with mSATA connection, install a Samsung 860 EVO mSATA SSD.