Everything on the Samsung Galaxy Tab S4
With the Samsung Galaxy Tab S4, Samsung presented a new flagship among tablets in 2018. This new tablet is not only ideally suited for watching videos and listening to music, but you can also use it for work and to pick up other daily tasks quickly and efficiently.
---
Samsung Galaxy Tab S4 WiFi Black
10.5-inch screen
|
64GB storage capacity
|
Internet via WiFi
Immerse yourself in your favorite series thanks to the large screen and the 4 stereo speakers
With the new S Pen, you can even write on a screen that's turned off
Work as if you're using your computer, thanks to Samsung DeX
Arrange all your smart home affairs via your tablet
Image and sound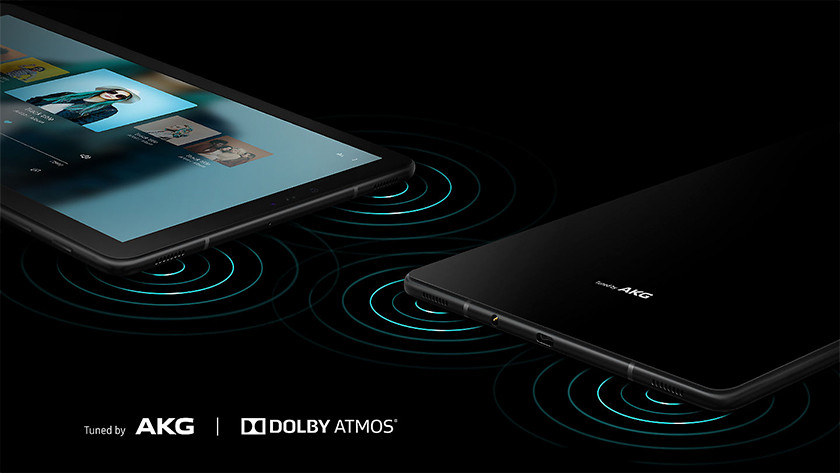 Compared to its predecessor, the Tab S4 has thinner bezels and a larger screen surface. On top of that, the home button and the logo have disappeared, so you have less distraction when watching a movie or series. You can immerse yourself completely in the video you're viewing, not just because of the screen, but also because of the full sound of the 4 AKG-tuned stereo speakers. Thanks to the large battery, you can easily reach the end of your movie; you can even watch a whole season with one battery charge.
The new S Pen
The updated S Pen is now just as long as a real pen, so you can easily hold it. Give your messages a personal touch with a handwritten text, for instance by scribbling on an image or even with a GIF that you draw yourself. The function with which you can translate foreign languages and foreign currency/units to Dutch with a simple push of the button of your S Pen also comes in really handy. Thanks to Screen Off Memo, you can also write down your brilliant ideas on a screen that's turned off.
Productivity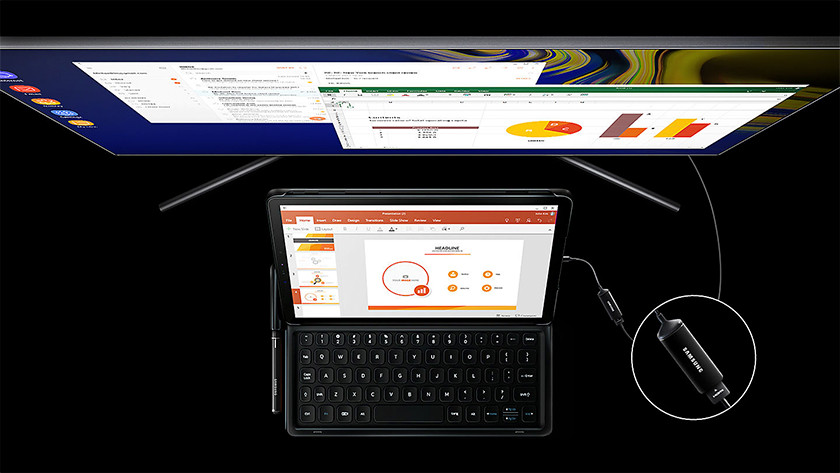 The Tab S4 is ideally suited for heavier tasks thanks to the powerful processor. Use Samsung DeX to give your S4 a familiar, desktop-like interface, making you work more effectively. You can, for example, drag photos from your gallery to your email, similar as on a computer. For an even better working experience, you can combine your S4 with a keyboard cover and/or connect your tablet to a monitor via an adapter. When you're done, simply disconnect your tablet and you're mobile again.
Smart home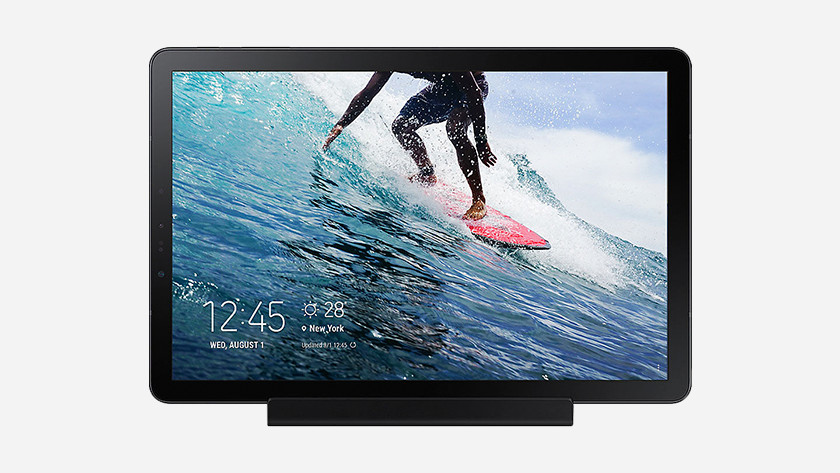 You can use the S4 to control all your smart home applications via the SmartThings app. You can, for example, connect your television to display videos from the tablet on a large screen. Place your tablet in the Pogo stand charging dock and the Daily Board will start up automatically. Here you can see, for example, the time, date, and the weather with (a slideshow of) your favorite images and photos in the background. This way, your S4 also occupies a convenient, central place in the house during charging.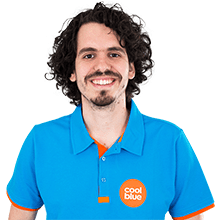 Article by: