Washing machine subscriptions
With a washing machine subscription, you'll have a washing machine that always works at a fixed price per month. And you'll wash very energy-efficiently.
In short
Energy-efficient washing for a fixed amount per month
Can be canceled monthly, free of charge, after 1 year
Washing machine broken? We will exchange it for a replacement one within 48 hours
Moving? We'll move the washing machine with you for free
Free delivery and connection after we receive the first payment
You pay a one-time deposit of € 75
Basic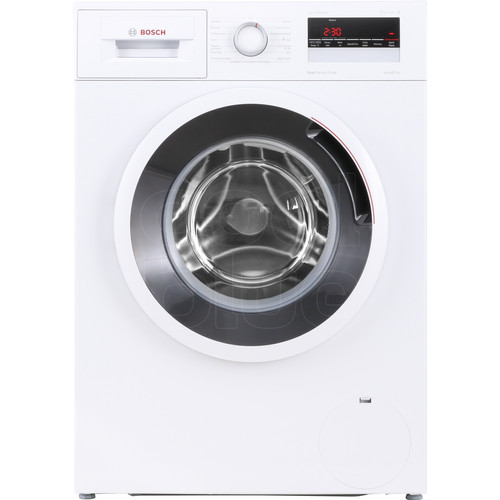 7kg load capacity
1400rpm | Energy label A+++-10%
Build quality: mid-range
With a load capacity of 7 kilos and 14 washing cycles, this washing machine is suitable for the laundry of 1 or 2 people. With the SpeedPerfect and EcoPerfect functions, you can wash 65% faster or 50% more energy-efficiently. With this, you'll be done faster and you don't have to be afraid of a high energy bill. After washing, the machine spins your clothes at 1400 RPM. Because of the brushless motor, you have less noise problems.
Mid-range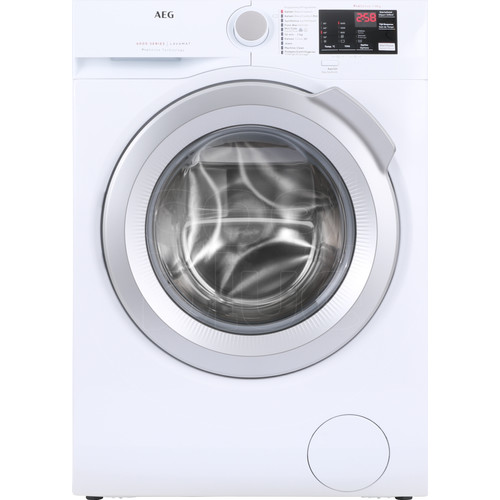 8kg load capacity
1,600 revolutions | A+++-20% energy label
Build quality: mid-range
With a load capacity of 8 kilos, this washing machine is suitable for 3 or 4 people. Do you happen to have less laundry? The ProSense load sensor adjusts itself to the amount of laundry. This way, you can quickly wash a small load of laundry and save energy. The brushless motor prevents your washing machine from making noise. This comes in handy when the machine spins at 1600 RPM.
High-end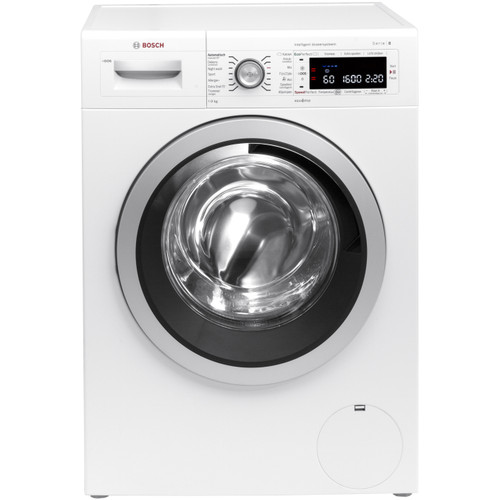 9kg load capacity
1,600RPM | A+++-30% energy label
Build quality: top-notch
With 9 kilos of load capacity, you can wash the laundry of 5 people or more. The i-DOS dosing system ensures that the washing machine automatically adds the correct amount of detergent. This means you never use too much detergent and your clothes will look as new longer. The machine has a specific washing cycle for every type of textile, for example for blankets, wool, and silk. You can choose between SpeedPerfect and EcoPerfect, which allow you to wash extra fast or extra economically.
Extra energy-efficient
With energy label A+++-50%, this washing machine is extra energy-efficient. This means you can wash 50% more energy-efficiently than with A+++. The ProSense load sensor weighs the amount of laundry in the drum and automatically adjusts the water and energy consumption accordingly. The ÖKOMix technology ensures that your laundry is clean, even when you use low temperatures. ÖKOMix dissolves the detergent in water beforehand, so that it spreads better over your laundry. Thanks to the steam function, you have less ironing to do.
How does it work?
1. Fill out the registration form on the product page. You can only take out a subscription with your own name.
2. We check whether you meet our conditions via an acceptance test. You don't have to be afraid of a BKR registration and we won't share the information with third parties either.
3. If you meet the conditions, you'll receive the agreement by email. We will then send you a payment request for the deposit (€ 75), the remainder of the current month, and the following month. You will, of course, receive the deposit back at the end of your subscription.
4. Once we've received your payment, our delivery service will deliver the washing machine to your home and connect it. Make sure you are at home and have a valid proof of identity ready.
Frequently asked questions
Do you want to know more about our washing machine subscriptions? If so, view the most frequently asked questions or read the Terms and Conditions.
Dryer subscriptions
Are you also looking for a dryer?