Expert review of the Acer Aspire XC 330 A9508
The Acer Aspire XC 330 is a PC for basic users who don't have too many demands for a desktop. No fuss, just a computer on which you can perform your favorite activities. This Acer should be good enough for that. I'll find out for you in this specialist review.
---
Pros and cons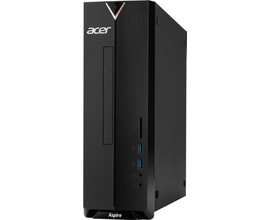 AMD A9-9420
|
8GB RAM - 1TB hard drive
|
AMD Radeon R5 Graphics
With 1TB you have a lot of storage space available for the price.
The compact size ensures that it fits on every desk.
An HDMI and a VGA connection to work with 2 screens.
No SSD built in, which makes loading times much longer.
You will not get a mouse and keyboard.
Everything in a small box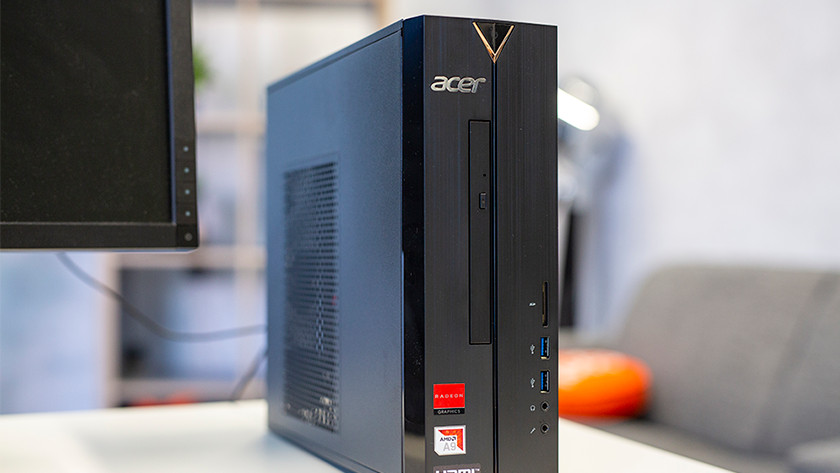 After unpacking, I immediately noticed how small the computer is. The PC is only 10 centimeters thick. So even if you have a small desk, the Aspire fits on it. Or below, of course, just what you find useful. The power supply of the PC supplies the power cable, which is very similar to a laptop charger. That is not strange, because the PC uses little power. That is why a laptop charger is also sufficient for the Aspire.
Only the connectors you need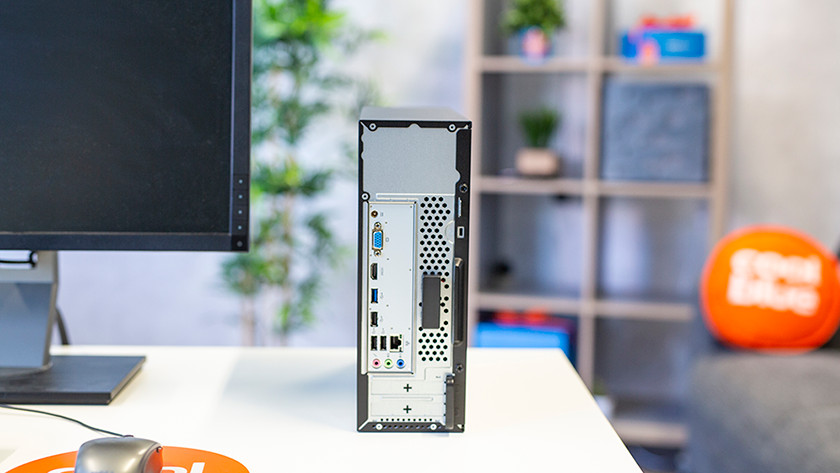 The Aspire is equipped with a large amount of USB ports, a card reader, HDMI connector, and of course a VGA port. You don't need much more for a PC like this. Do note that you won't receive a connection cable for a screen with the PC, nor a mouse and keyboard. Fortunately, this PC is very easy to connect, because once all cables are connected, it is time to get started.
Who is the Aspire for?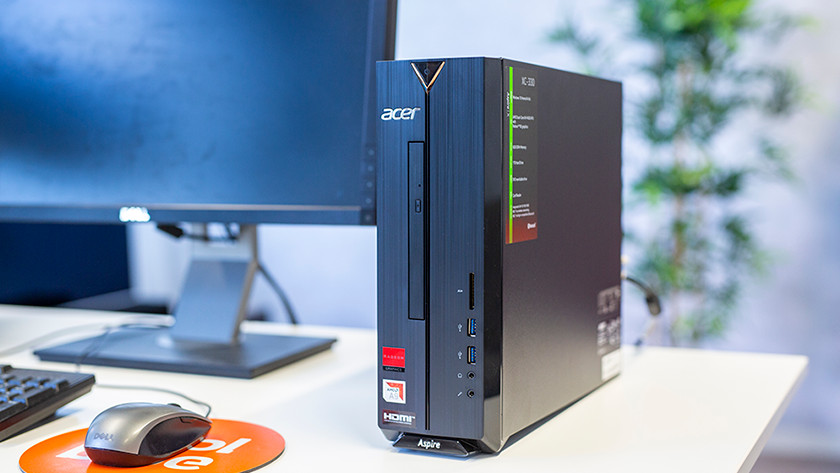 Under the hood of the Aspire you will find an AMD A9 processor, 8GB of RAM, and a 1TB hard drive. This combination of features makes it suitable for general use, such as browsing, emailing, or creating a report. If you need a lot of storage, the Aspire is for you. The only thing missing that would give the Acer more horsepower is an SSD. The lack of an SSD is certainly noticeable.
How does it perform?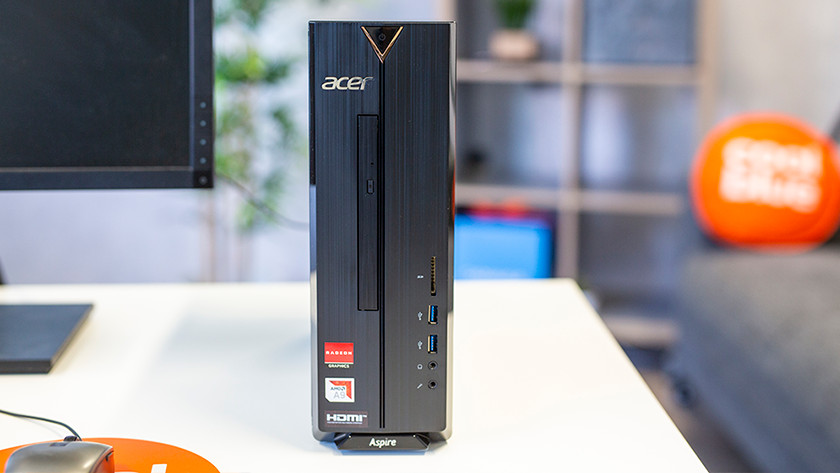 You notice that the PC is missing an SSD while working with the desktop. Starting a simple internet page takes a few seconds. while a PC with an SSD would take less than a second. It doesn't take an extremely long time, but it can get annoying if you are used to a computer with SSD. However, if you are patient and you don't mind waiting for a second or two, the Aspire is enough for you.
Conclusion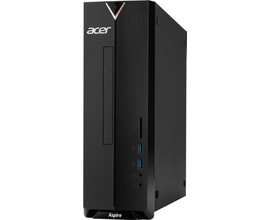 AMD A9-9420
|
8GB RAM - 1TB hard drive
|
AMD Radeon R5 Graphics
The Acer Aspire XC 330 A9508 is for you if you have a limited budget and want a lot of storage space. It's handy that it's small in size, so it fits in any place. Moreover, it doesn't have any unnecessary fuss. An SSD is missing and that means you have to wait longer than normal. If you're more patient than average and you are not too demanding, then this Acer Aspire is definitely worth considering.