Expert review of the AEG L8FB86ES
The AEG L8FB86ES is an energy-efficient washing machine. i've heard that the steaming function promises less ironing. The ÖKOMix technology prevents detergent stains and ensures fresh-smelling laundry. I do have to give the detergent drawer a push to close it properly. Do you want to know if this washing machine lives up to the expectations? You can read it in my review.
---
In short
The steaming function gently steams the laundry, so don't have to iron as much afterward.
With a B energy label, this is a very energy-efficient washing machine.
ÖKOMix technology dissolves the detergent or fabric softener beforehand, so it gets better distributed over your laundry.
The detergent drawer sometimes needs an extra push to close.
You need to press the touch buttons twice before they register every now and then.
First impression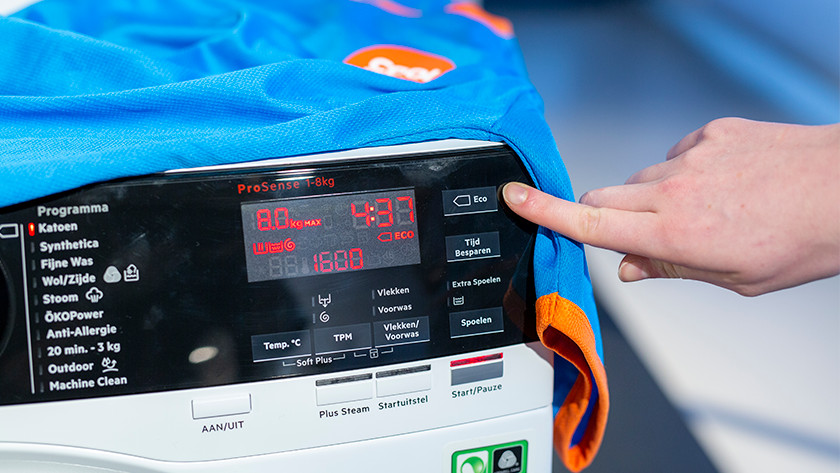 When the washing machine has been installed, I notice how luxurious it looks. The control button is partly made of stainless steel. This button feels a lot more sturdy than the average plastic dial. The eco button indicates the most energy-efficient wash cycle. The washing machine has a B energy label, so it's very energy-efficient. It'll save you more money on your energy bill than many other models. It says ÖKOMix on the detergent drawer. I'm curious to see what this does for my laundry.
Nice and fresh with ÖKOMix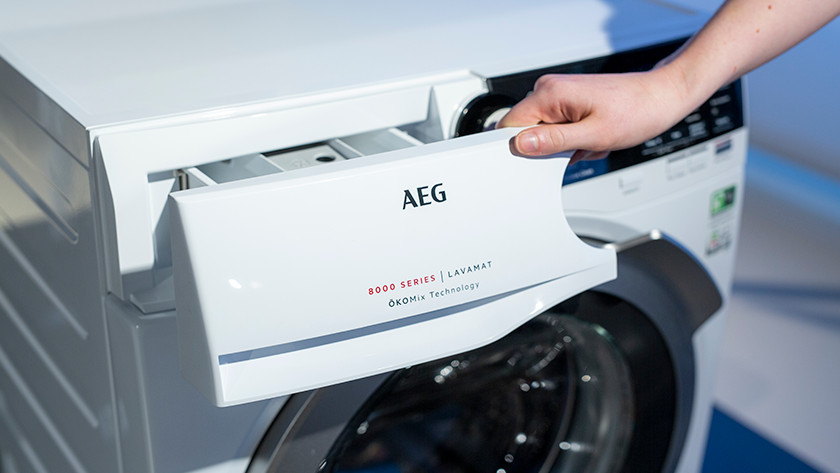 The ÖKOMix technology first mixes the detergent and/or fabric softener with the water so that it spreads better. In my case, this would mean that the fabric softener should be easy to smell on all clothing items. I put it to the test and try it out with 3 different wash cycles. And I'm not disappointed, because all clothing items smell fresh.
Less ironing with the steam function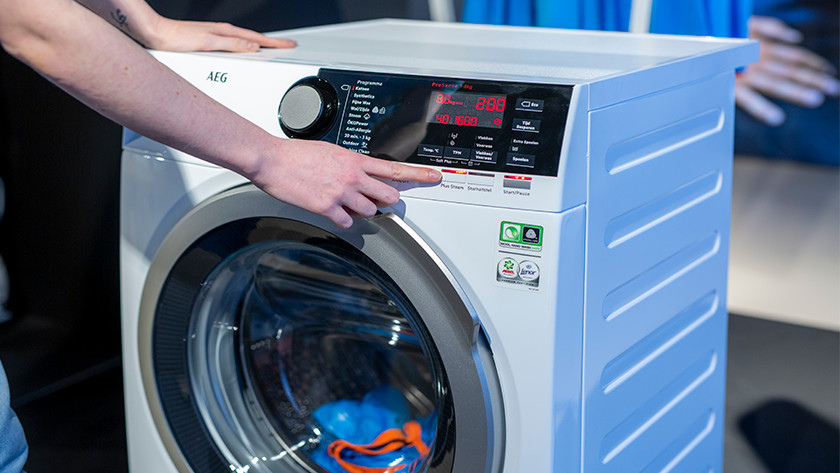 The steam function promises a lot less ironing. With the push of a button, you can add it to every wash cycle. Although it adds another 25 minutes to each cycle on average, it does mean that I spend a lot less time ironing. When I take out the laundry, I immediately see the difference. Only at the lower edges of t-shirts and blouses do I see some creases.
Less itching with the anti-allergy cycle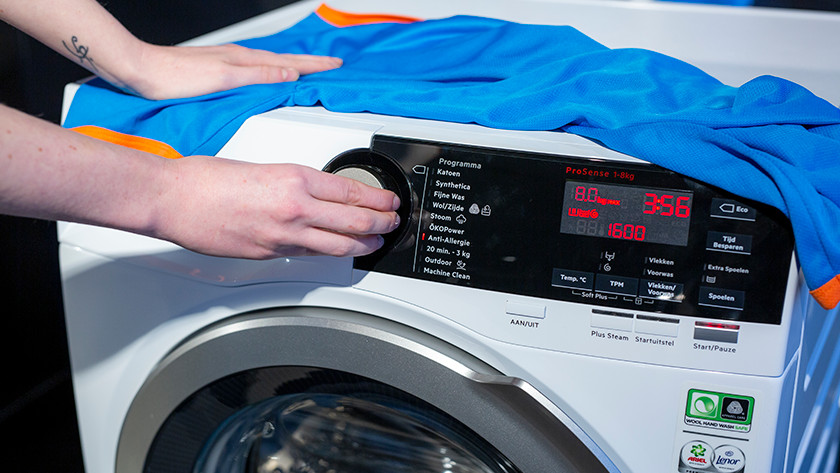 The anti-allergy cycle ensures that no pet hairs, pollen, or dust mites are left in your clothing. This cycle has a default temperature of 60 degrees and washes at an even higher temperature for a few minutes. The additional rinses remove the last traces of detergent. I don't have any allergies myself, but this cycle is a good solution if you do.
Conclusion
If you hate ironing, then the AEG L8FB86ES is highly recommended. The steam function adds a little extra time to a wash cycle. On the other hand, you'll have a lot less ironing. The ÖKOMix technology ensures soft and fresh-smelling laundry. You can tell that the washing machine is energy-efficient, especially in your wallet. Keep in mind that the touch buttons don't always work too well.
Did this help you?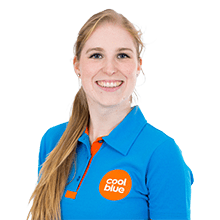 Article by:
Caitlin
Washing Machine Expert.