Expert review of the Asus ZenBook UX410UA-GV298T
A 14 inch laptop with a weight of just 1.4 kilograms. That is the Asus ZenBook UX410UA-GV298T. Based on these 2 properties, this paper-based laptop appears to be an ideal laptop for someone who is often on the move. Is the ZenBook easy to carry and does it perform well in terms of specifications? You can read that in this specialist review.
---
Pros and cons
Powerful enough for photo editing
|
Intel Core i5 - 8GB - 256GB SSD
|
Lightweight: 1.4kg
Easy to carry due to its light weight. + Nice trackpad that allows you to navigate accurately. + Enough connections. - Photoshop sometimes has a delay. - No fingerprint scanner and or illuminated keyboard.
Light and metal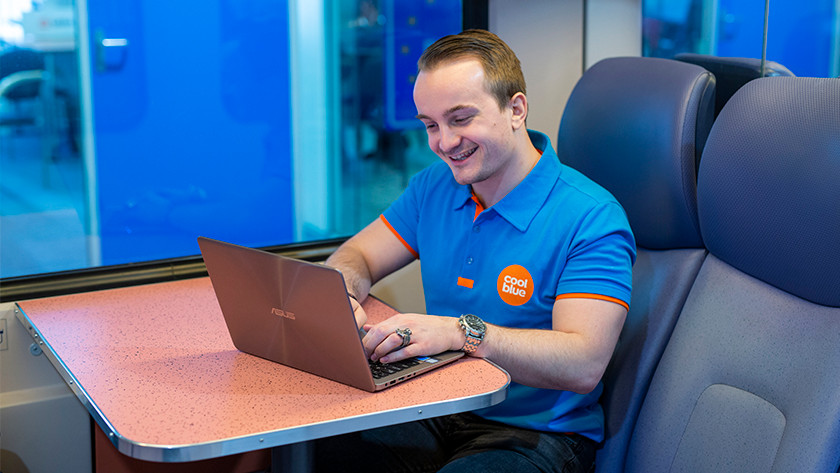 What strikes me immediately after I first take the ZenBook out of the box is the light weight. I immediately notice that the laptop is less than 1.5 kg. If I put it in my bag, then I don't have the impression of carrying an accident. I want to take this ZenBook on the road. The aluminum top is also striking. This makes the ZenBook look luxurious and at the same time stronger than an ordinary plastic laptop.
Type and navigate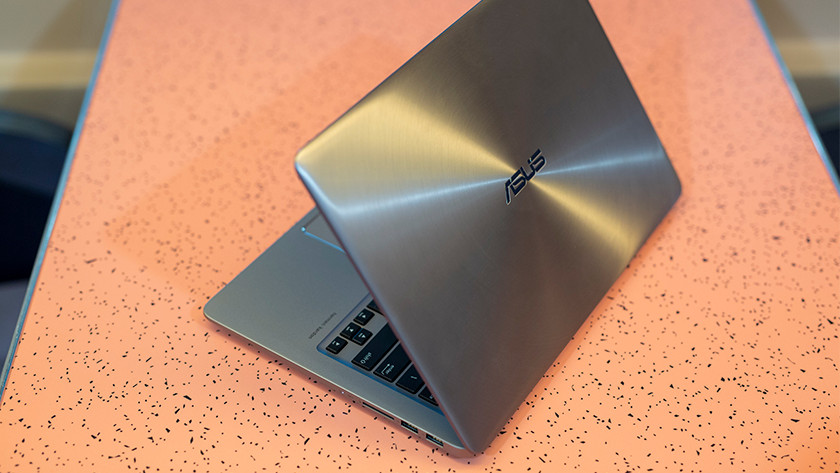 Where the top is made of aluminum, Asus has made the rest of the laptop from plastic. The laptop still looks and feels solid. The keyboard looks a bit cheap, but it types fine. The travel of the keys is good and the keys can be pressed smoothly. The trackpad is also nice to use. The cursor moves accurately across the screen and you don't hear a cheap click when you press the trackpad. Certainly a plus I think.
Few extras
In terms of use, the Asus scores well, but it lacks extras. For the price of this ZenBook, extra gadgets are not a luxury. Think of a fingerprint scanner to log in quickly and securely: it is missing. The keyboard is also not illuminated, which you can expect for a laptop in this price category. It is not a big loss, but similar laptops often have these characteristics. Why not the Asus then?
It is fast
Okay, few extra bells and whistles. You do have enough connection ports, because the ZenBook has 3 usb a ports, a usb c port and an HDMI connection. So there are plenty of gates and I find that handy. Today you want to wait as little as possible and the faster a laptop starts up, the better. Fortunately the Asus succeeds with flying colors, because in 14 seconds the start screen is in front of me. In a curse and a sigh.
Some pale colors, but great battery life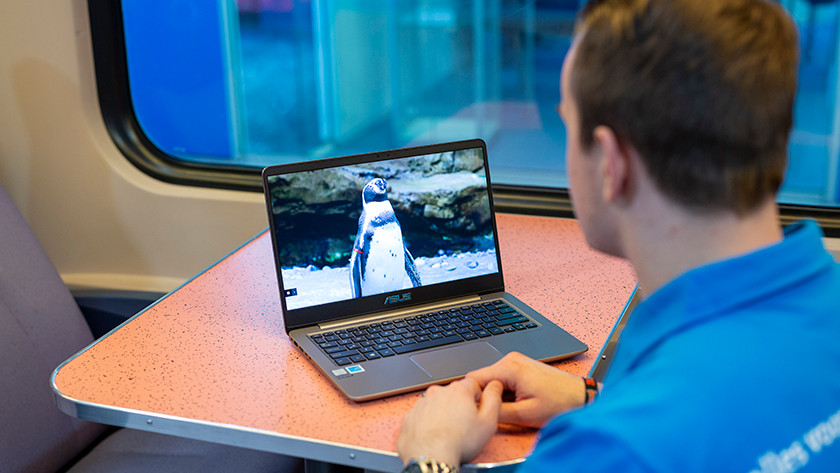 The screen of the laptop is anti-reflective, which is especially noticeable when you watch a movie or video with clear colors. Those eyes are a bit fainter than on a glossy screen. Watching a movie without a charger in the neighborhood keeps the laptop full for a long time, because after 2 hours of watching movies I still had 70% of the battery. If you mainly use the laptop for browsing or typing, the battery will easily last a day.
Use Photoshop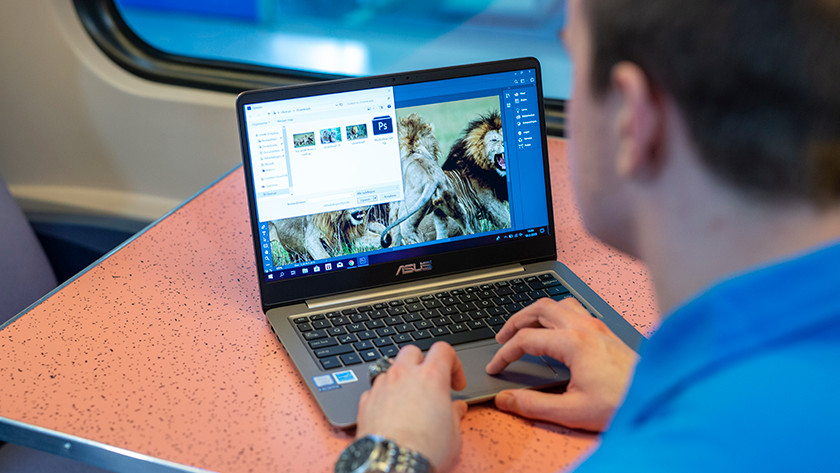 Since the ZenBook has an Intel Core i5 processor, I tested how smoothly working with Adobe Photoshop works. With light edits and small files Photoshop works great, but with larger files there were usually delays during editing. This is not a problem, but it is annoying. However, for the home, garden and kitchen user of Photoshop, the ZenBook is a great laptop. Fortunately, other tasks such as browsing or typing in Word go without delay and that is great.
Conclusion
Powerful enough for photo editing
|
Intel Core i5 - 8GB - 256GB SSD
|
Lightweight: 1.4kg
The Asus ZenBook UX410UA-GV298T is a great laptop to take with you or to use at home or at work. Programs load smoothly and work smoothly, although there is a delay when editing large photo files in Photoshop. There are few extra gadgets on the laptop, which is a shame compared to the competition. Nevertheless, this is a decent laptop without bells and whistles that delivers great performance for its purchase price and with which you don't buy anything.
Did this help you?