Expert review of the Black Eye Pro Kit
Ever thought that your smartphone could replace your SLR camera? No me neither. It seems to be possible with the Black Eye smartphone lenses. As an enthusiastic hobby photographer I had to test this of course. I was allowed to try the ProKit with 3 different lenses. You can read all about my findings in the review below.
---
First impression
On the basis of the photos on the back of the box, I immediately see what nice pictures I can make with these lenses. Black Eye promises a telelens with 3x magnification, a HD macro lens with 15x magnification and a full frame fisheye lens. Enough material to make many different photos. The lenses are packed securely in a nice and compact case. I immediately see that the package will be a great gadget for my next city trip.
Lenses
** 3 lenses for different fun effects **
The photos I took with the full frame fisheye lens got the familiar bulging effect without the edges becoming blurred. I did not test it myself in this situation, but the lens seemed very nice for making extreme sports photos. I brought my subjects closer with the tele and macro lens. With the macro lens, the objects came closer by 15 times and I focused only at a distance of 2 centimeters. Nice for capturing special details.
Image quality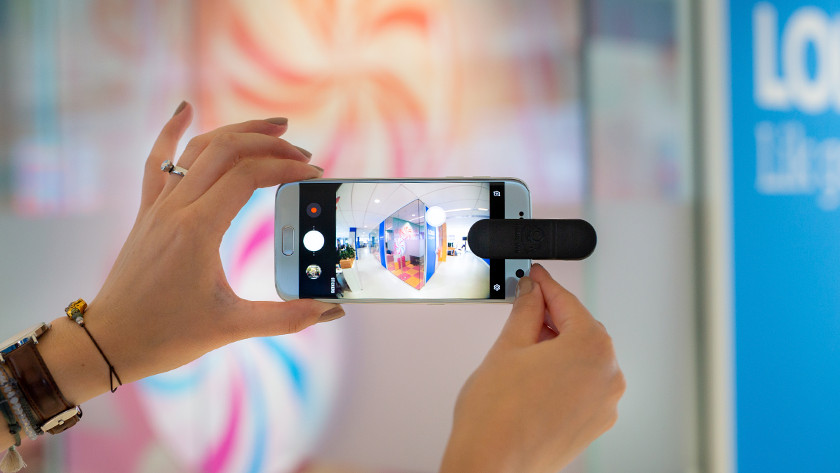 Quality images you can share instantly
These lenses can rightly be called a replacement for your camera. The glass of the lenses has a professional coating that prevents reflections and image distortions. My fisheye photos as well as my macro and telephoto photos were of good image quality. Capturing quality images with my smartphone allowed me to instantly share them with the world via Instagram.
Travel format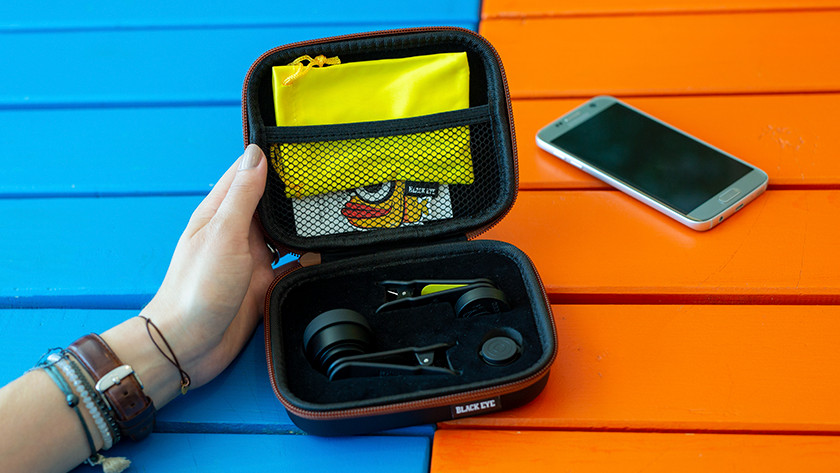 ** Sturdy case that allows you to safely take the lenses with you when you travel **
If hobby photographer I like to take my best photographic equipment with you on a trip. During a short city trip this is not always possible due to my small suitcase. These smartphone lenses are packaged in a sturdy and compact case that easily fits into your hand luggage. So you do not have to drag your big SLR camera with extra lenses and you still make beautiful pictures. 1 carry a smartphone lens is also possible, which fits with holder exactly in the bag supplied.
Confirm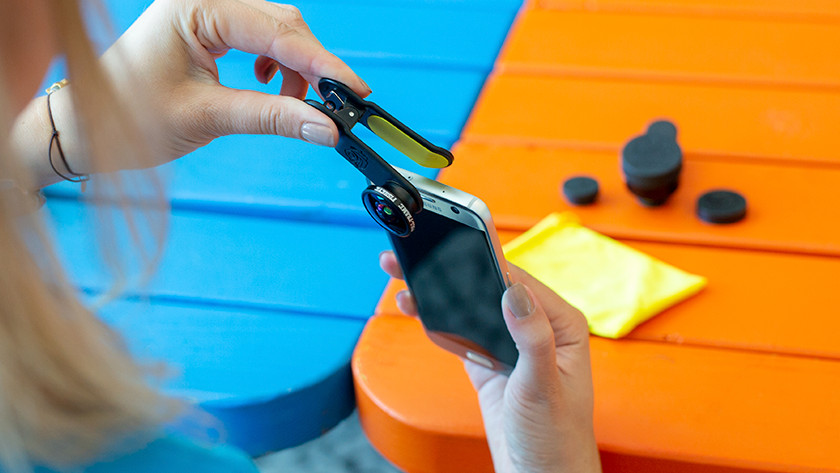 Attaching the lenses was fairly easy. You turn the lenses on a clothespin that fits exactly over the camera lens of your smartphone. The lenses are firmly secured via this system. Here it does not matter which smartphone it is, the lenses fit everywhere. I could also attach the lenses to my iPad or laptop. To make a group selfie with a fisheye effect, I fixed the lens on the front camera just as easily.
Conclusion
The smartphone lenses transformed my phone into a quality camera in no time. I suddenly made cool fisheye photos and impressive macro photos. The package is especially interesting for the photographer who does not always want to carry his heavy photographic equipment and at the same time do not want to miss a photo opportunity. Even if you do not have your camera with you, with these lenses you make great quality photos that are worth sharing. With the sturdy case the smartphone lenses become your ideal travel accessory.
Did this help you?