Expert review of the Canon EOS 1300D
The Canon 1300D is known as a starter model SLR camera for novice photographers. That's why I'm expecting a simple camera that lets me easily take photos. Is this camera really as easy to use as I've read online? I've tested the camera extensively, checked the user-friendliness of various functions, and looked at other things.
---
Controls
The camera has been designed for novice photographers and that can be seen from the simple controls. Turn on the camera and – in automatic mode – you'll take good-quality photos right away. The camera has different automatic modes in which the camera chooses the right settings itself. Once you've mastered the camera, you can switch to manual mode for more options. Finally, I noticed that the lens takes a long time to focus, so it's possible that you'll miss a moving subject.
LCD display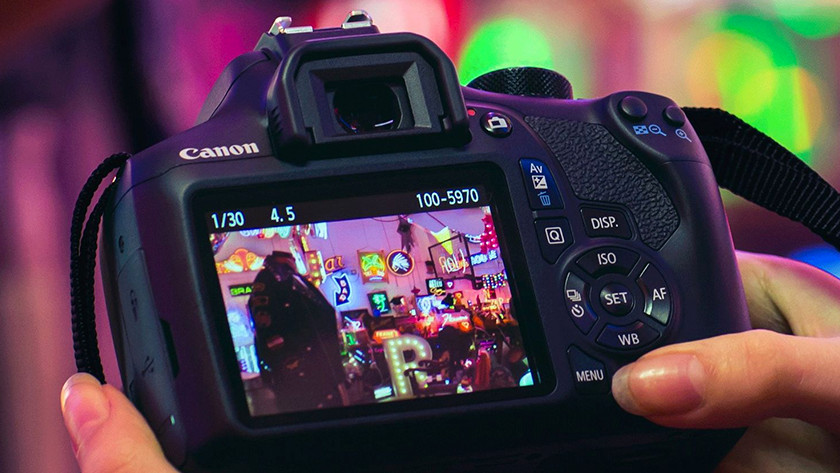 The 3-inch LCD screen has a high resolution and that shows. If you're outside in direct sunlight, you can still see the image on the screen wel. Excellent! There's 1 but, though. The camera doesn't have a tiltable touchscreen. Does that mean the camera isn't as good? No, and if you're not used to it, you're unlikely to miss it. Still, a tiltable screen does make taking selfies, recording vlogs and shooting from difficult angles easier.
WiFi and NFC function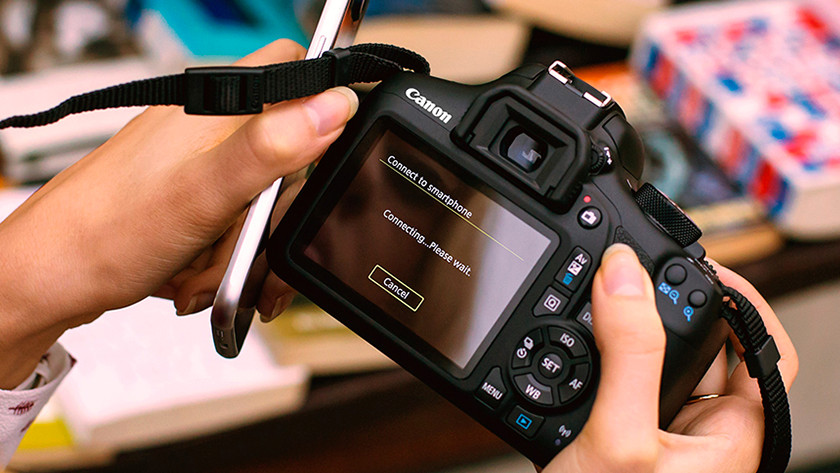 A big pro of this camera are its WiFi and NFC functions. These let you wirelessly transfer photos to your smart device and let you control the camera remotely using your smartphone. That's great for novice photographers who're active on social media. It's not uncommon for connecting a camera to a smartphone to be difficult, but I have to say that the 1300D is a positive surprise in this regard. After installing the Canon app, I quickly establish a connection and can start sharing photos on social media.
Record videos
The camera records Full HD 1080p video, which means high resolution with lots of detail. After testing this function – using the included 18-55mm lens – I noticed a few things. Firstly, it's pretty difficult to gat stable images if you hold the camera in your hands. This is really noticeable in the images if you walk when holding the camera. I prefer to record video using a tripod. The autofocus is pretty loud, so it's better to focus manually.
Canon Connect App
Canon's app is very useful and offers a number of possibilities. Wirelessly transferring photos is 1 of them. It did so for me without any issues. The app has more to offer too. You can for instance control the camera remotely using your smartphone. You can change the settings on your smartphone and focus too. This works better than expected as well.
Irista app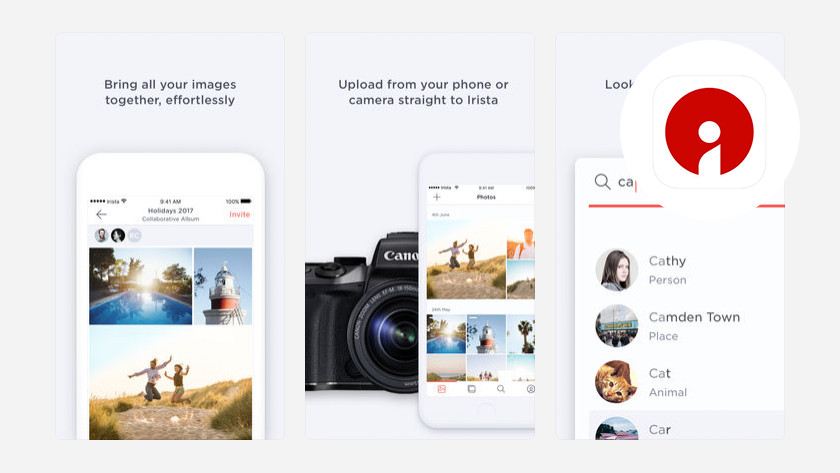 In addition to the Connect app, Canon offers a different service named Irista. By creating an account, you can benefit from 15GB of storage space in the Cloud. There's also an app available that lets you access your photos at any time. In addition, you can create your own photo album via this service and personalize it with collages and texts. Pretty neat and it works fine!
Conclusion
Time to take stock. The controls are pretty simple. The high-resolution screen is a good thing, though I don't like that it isn't tiltable. You can record Full HD video, although it's too bad that the included 18-55mm lens isn't silent. Another cool thing is that you can transfer photos to your smartphone via WiFi and NFC. In short: the Canon 1300D is clearly an SLR camera designed for novice photographers.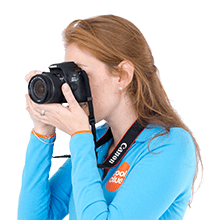 Article by: