Expert review of the Compex SP 8.0
The Compex SP 8.0 is a device that treats your muscles with electrostimulation. By placing electrodes on your body with the SP 8.0, you can work on your explosiveness and strength. In addition, you can treat muscle ache effectively or choose a relaxing massage. To find out how this works, I tested it for you.
---
In short
EMS and TENS
|
Muscle buildup, muscle pain, relaxation
|
40 treatment programs
|
Unlimited intensity levels
The Muscle Intelligence technology bases the intensity of programs on your muscle composition.
In addition to strength training, you can also use the SP 8.0 for pain treatment, fitness, muscle recovery, and rehabilitation.
Because the device works with wireless modules, you don't need to attach inconvenient cables.
You can't control the SP 8.0 via your smartphone (for safety reasons).
First impression
Electrostimulation devices are often associated with Tel Sell commercials. I also think of people supposedly getting a six-pack while sitting at their desk right away. Slightly skeptical, I take the Compex SP 8.0 out of the package. What stands out right away is the slick design of the charging station. The device includes 4 electronic modules, which you can use without inconvenient cables. The remote has a simplistic design with clear buttons. It also includes 3 bags of electrodes. This looks more professional than I thought.
User-friendliness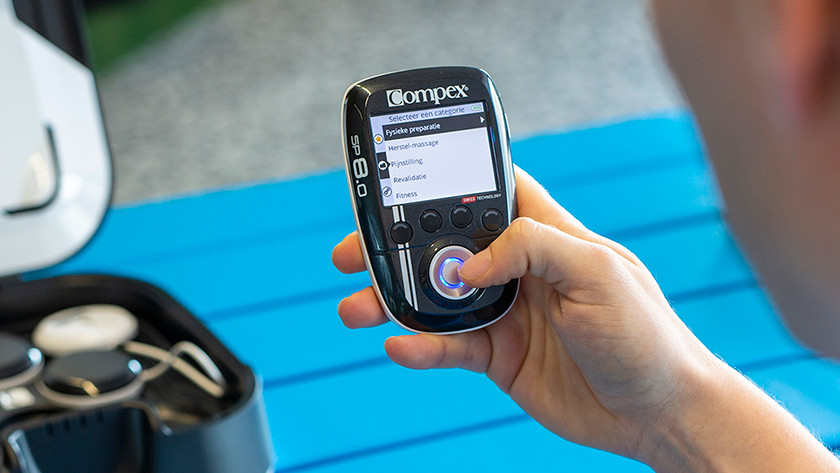 After turning on the device, I can get started right away. Operation is simple and intuitive. The use of the round button in the center reminds me of the classic iPod. Treatment programs are logically divided into 5 categories. When I select a program, I see a clear image showing the placement of the electrodes. This way, I can be sure I'm sticking them on correctly.
MI technology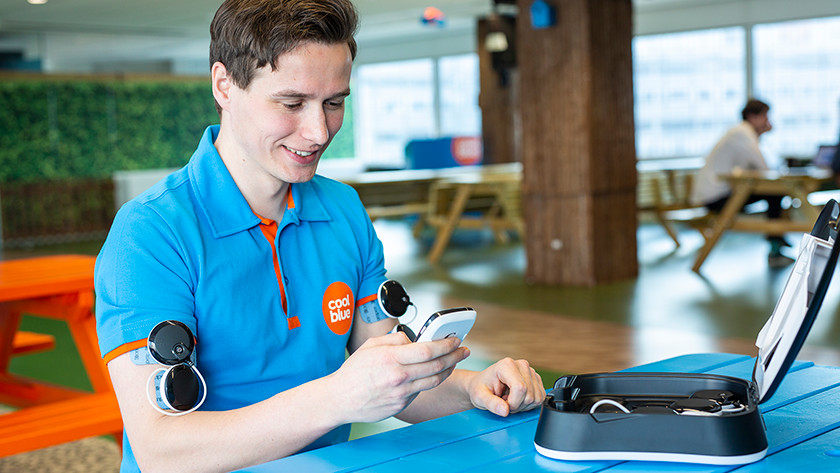 The Compex SP 8.0 has a wide range of programs. I can choose fitness, endurance, pain treatment, rehabilitation, or recovery massages. Within these categories, I select the body part I want to treat. The Muscle Intelligence technology starts to work. The device searches for a good intensity for my muscle composition. This feels like light pats on the muscle. After finding the right intensity, the program starts. Accompanied by bleep sounds that remind me of Super Mario, I get a treatment of about 25 minutes with this program.
Fitness program: train biceps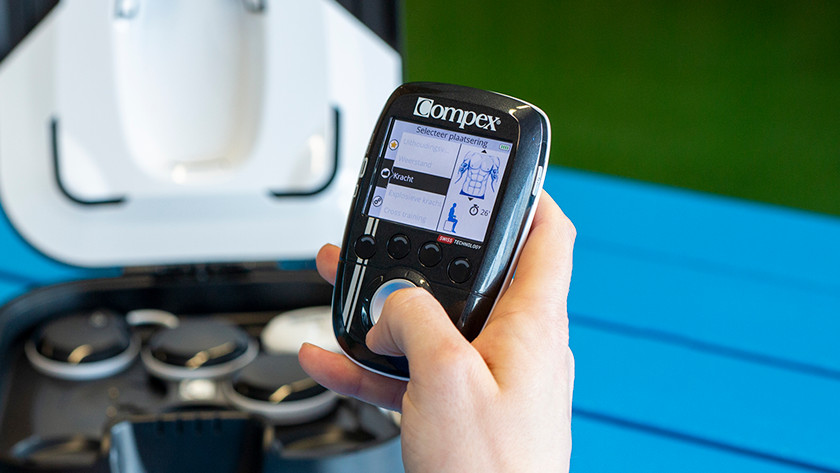 I start with a strength program for the biceps. This program includes contractions and resting phases. A contraction of the muscle feels like you're lifting something heavy. It becomes heavier when you increase the intensity. Set the intensity high and apply counter pressure with your forearms for even more of a challenge. This isn't very comfortable, which makes sense because it's a heavy workout. Your muscles won't become damaged. They're all set for that post-exercise soreness tomorrow.
Recovery training: reduce muscle ache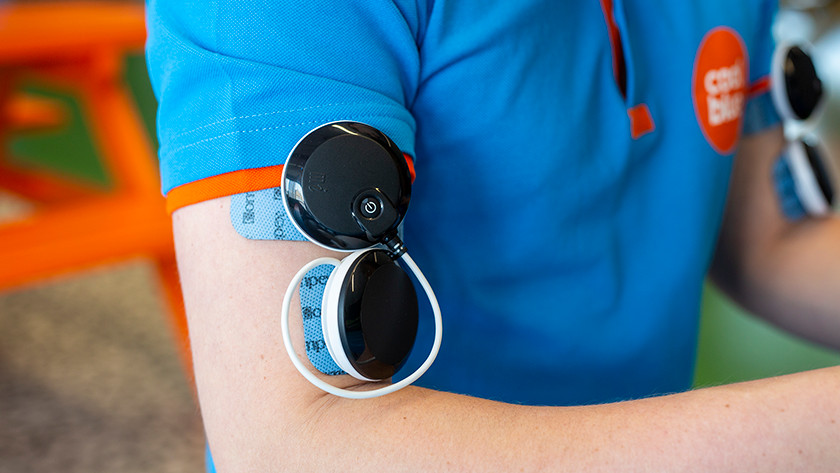 Muscle ache is most severe 48 hours after a hard workout. Luckily, the Compex SP 8.0 also has programs to reduce muscle pain. Two days after I trained my arms, I followed such a program. This program doesn't work with intervals but with a fixed pattern. The technology still feel a bit strange. Not everyone will like it. But it's clearly less intense than the strength training. Most importantly, I indeed have less soreness in my arms afterwards.
Massage: relax your muscles
I search for other treatments in the menu. I have no back problems or other kinds of soreness, so a pain treatment program isn't an option in my case. That is why I opt for a relaxing neck massage. Again, the device automatically tries to find the right intensity, which comes with that familiar tingling feeling. Although the treatment continues to feel strange, this program is a lot easier on the muscles. While I'm comfortably seated, my muscles relax as if I'm having a "real" massage.
Conclusion
EMS and TENS
|
Muscle buildup, muscle pain, relaxation
|
40 treatment programs
|
Unlimited intensity levels
The Compex SP 8.0 is an effective and versatile training partner for sports enthusiasts. The device shows exactly where you need to stick the electrodes and determines an intensity for your muscles. It can feel unnatural to use a device to stimulate your muscles, but the effect is clearly noticeable. The SP 8.0 really enriches recovery training and rehabilitation in particular. A tip from my colleagues: turn off the sound if the people in your surroundings don't like retro video game bleeps.