Expert review of the Google Nest Hub
After Google Home, Google's now introducing the Nest Hub. This is also a voice assistant with which you control smart devices in your home. The most important addition compared to the Google Home is a touchscreen. Is it really an addition to your home, or is it more just a gadget? I'll find out for you in this review.
---
In short
Smart home platform: Google Assistant, IFTTT, Works with Nest
|
Linkable with a protocol: No.
|
Voice control: Yes
Thanks to the touchscreen, you can also watch videos or a live feed from your IP camera.
You can control smart devices with your voice.
The Nest Hub can distinguish between voices, so you'll receive personal information.
There's no camera to conduct video calls yet.
Not all smart devices support Google Assistant.
First impression
When I open the box, I instantly see what it's all about. The first thing I see is the Google Nest Hub's screen. After taking it out of the box, the smart display turns out to be very compact. It has a very neat finish. The Nest Hub feels good and the speaker has a beautiful textile finish. The Google Nest Hub is fairly heavy, so it feels durable.
Give commands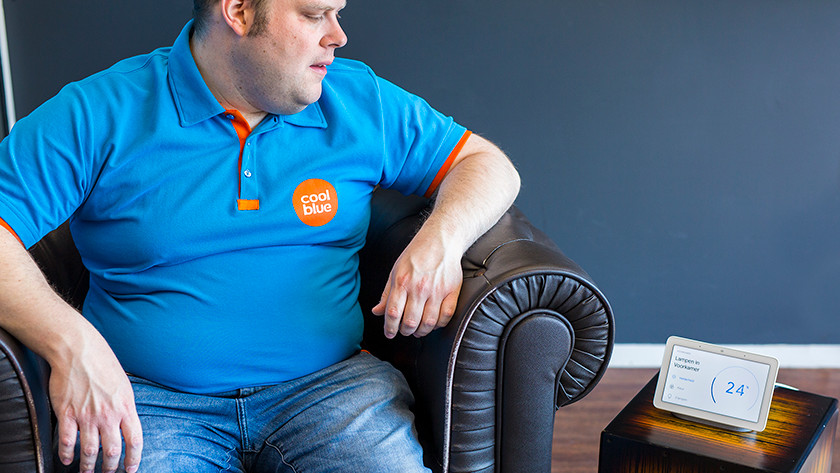 I use the Google Nest Hub to control my smart home. For example, I can switch on the lights in my living room without getting up. All I need to do is say 'Hey Google, turn on the lights'. I can also use the integrated assistant to easily adjust my thermostat, which is useful when you suddenly feel too hot. Google also shows and tells me what's on my calendar for today, for example. You could also ask the Google Assistant to plan a route. Convenience is key.
Convenient screen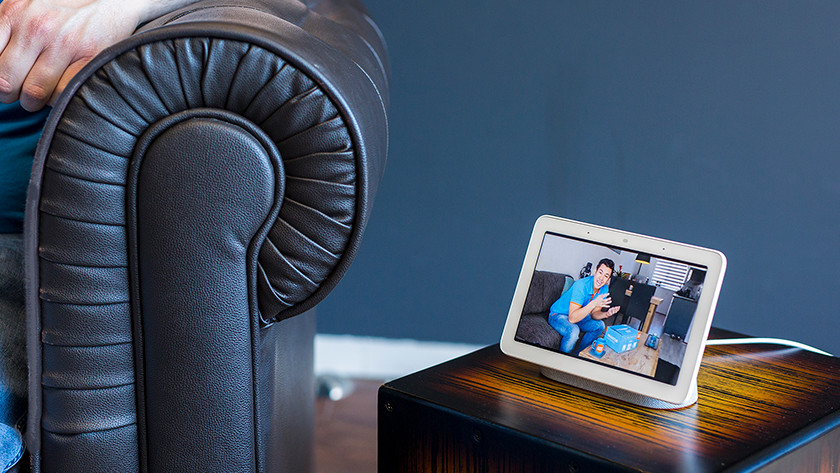 I could already control my home with Google Home. What makes this Nest Hub so different is the 7-inch touchscreen, on which Google shows the route to my work. I can also view footage of my Nest IP camera on the Google Nest Hub. I can even set up the hub in such a way that the footage appears on the screen automatically, so no one can enter my home unnoticed. This not only makes the screen fun, but also a big advantage.
Watch videos
I quickly noticed that the screen is also useful for watching videos. Of course, with only 7 inches, it can't replace the TV, so you shouldn't use it for binge watching. But it might be useful if you want to look up a quick tutorial video. For example, I can instantly view how to hang a smart light. While I'm cooking, I play a video of my favorite chef, so I know for sure that I'm properly following the recipe.
Listen to music
Thanks to the integrated speaker, you can also use the Google Nest Hub to listen to music. I thought the sound was surprisingly good, though it can't replace your Sonos or audio setup. But it works for some calm background music. A big advantage to me is that you can quickly play songs or radio channels. All you need to do is state the name or title. If you want a better sound, you can use Bluetooth to connect the Nest Hub to your audio setup.
Conclusion
Smart home platform: Google Assistant, IFTTT, Works with Nest
|
Linkable with a protocol: No.
|
Voice control: Yes
The Google Nest Hub is a valuable addition to my home. It may seem like a gadget, but it's really useful. It's very convenient to be able to view camera footage or your calendar. I feel the screen is a good addition compared to the regular Google Home. Watching videos or pictures really adds value. I also find it useful that I can control this Nest Hub with the screen.
Did this help you?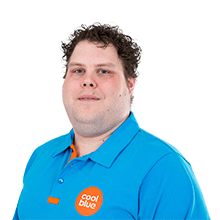 Article by: