Expert review of the GoPro HERO 5 Black
After a long wait, I finally get to hold the GoPro HERO 5 Black in my hands. The packaging has a stylish design, as we've come to expect from previous models. The label clearly lists everything the camera can do. I read the camera features image stabilization and voice control, among other things. In addition, it records video at a maximum resolution of 4K at 30 frames per second. In this review, I'll take an in-depth look at the GoPro HERO 5 Black.
---
Digital image stabilization
Smooth images
The GoPro HERO 5's video images are digitally stabilized. Cropping the image digitally corrects vibrations and bumps. Of course, digital stabilization isn't new. Yet, GoPro managed to keep that cropping to a minimum. I was initially pretty skeptical because I personally prefer optical image stabilization. Although, I must honestly admit GoPro positively surprised me. Because I had the time to, I tested the camera in combination with a gimbal as well. This resulted in nice, smooth images.
The controls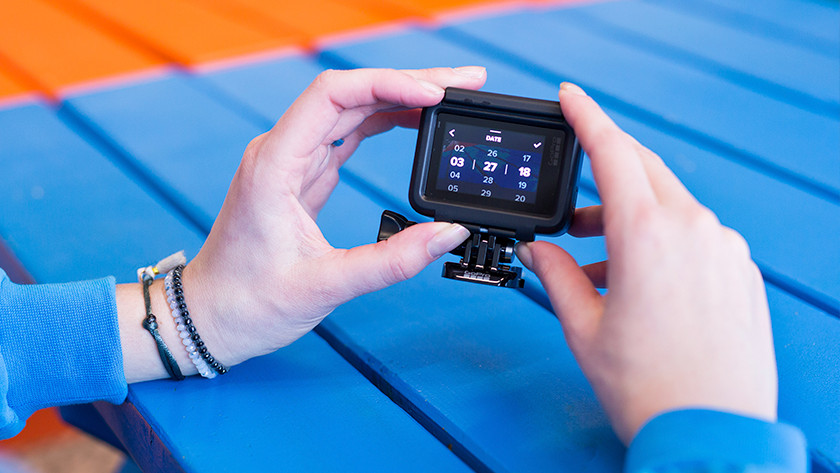 Touchscreen
The HERO 5 Black has inherited a number of properties from the HERO Session. For example, the casing is waterproof and you can control the entire camera with 1 button. Navigating through all of the menus and settings using the touchscreen is simple too. The touchscreen works pretty well, but does require some practice at first. A control option I hadn't seen before on an action camera is voice control. You can control the camera without touching it using commands like "GoPro, start filming" or "GoPro, take a photo". It still feels weird to talk to a camera, but it works well.
The sound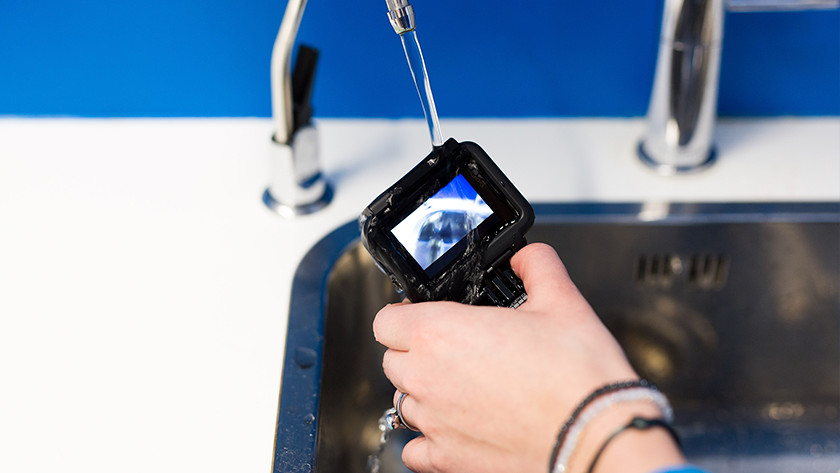 Crystal clear and without any white noise
Image stabilization + 4K and 30 fps + endless options for editing = truly awesome images. At least as important, I think, is the audio part. In this area, GoPro has taken truly revolutionary steps. For example, they've found away to make the camera waterproof without external waterproof casing. In previous models, this casing caused poor audio recordings. That problem has now been solved. In addition, this model is equipped with 3 separate microphones. This means that for a recording, the camera always chooses the microphone that's receiving the best signal.
Apps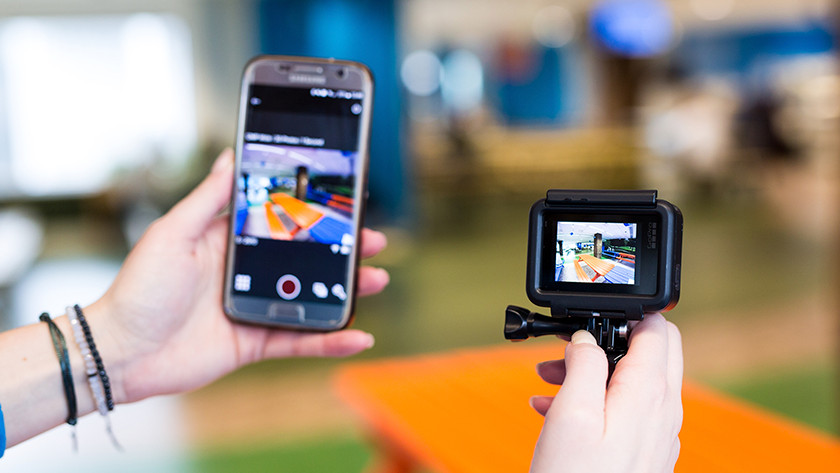 Edit and share images
First of all, I downloaded the Capture app. You can use this to control the camera at a distance easily. Making a connection was a bit of a hassle, but in the end, it does work very well. Remarkably, I think the camera is more easily operated using my phone's screen than using the action camera's screen itself. You can see what you're recording much better, simply because my iPhone's screen is larger than the camera's. In the Splice app, I quickly montaged a test video. I shared the result with my followers on Instagram right away.
Conclusion
The GoPro HERO 5 Black is more than just a camera. Combined with all the apps and accessories, the total experience challenges me as a filmmaker massively. There are so many possibilities with the various controls and ways to edit and share images. Is this gonna be the one? For me, yes. I just don't like the short battery life. Tip: if you use the separately sold dual charger, the battery gets charged in no time. When purchasing a dual charger, you'll get a spare battery, too.
Did this help you?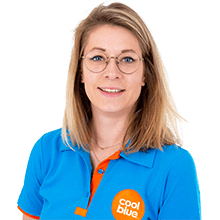 Article by:
Manon
Video Camera Expert.