Expert review of the GoPro HERO 6
The GoPro HERO 6 has been released and I get to test it. As we've come to expect from GoPro, the action camera has stylish packaging. To my surprise, the camera looks exactly the same as the GoPro HERO 5. I'm curious about the specifications. In this article, I'll be taking a closer look at the HERO 6.
In short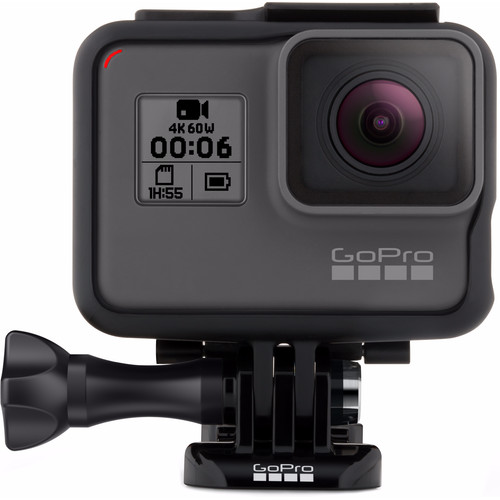 4K at 60 frames per second
12-megapixel photos
With 2 self-adhesive mounts
429,-
no longer available
Pros
The GoPro is controlled with 13 voice commands.
Record videos in 4K at 60 fps.
Create smooth, slow-motion images in Full HD at 240 fps.
You zoom in using the touchscreen.
Con
The voice control is not available in Dutch.
First impression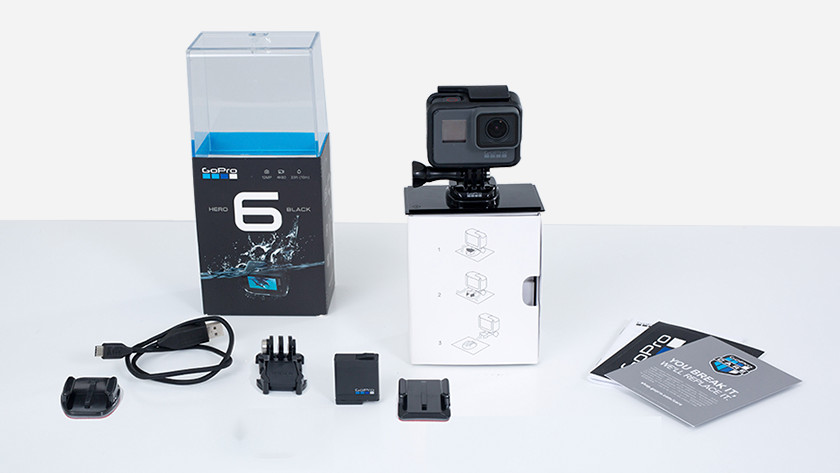 When I take my first look at the HERO 6, I'm a little surprised. In terms of appearance, the camera is pretty much the same as its predecessor and I'm a little disappointed about that. Of course, that doesn't tell me anything about the camera's performance. The packaging contains a USB cable, battery, manual, and various mounts for the camera. As I had expected, there's no waterproof casing included. The camera is already waterproof to a depth of 10 meters. I'm curious what this camera has to offer.
Controls
Controlling the HERO 6 takes a little practice. Like a smartphone, you swipe to open different windows. Using the touchscreen, you can zoom in and out. This works really well. The voice controls require some getting used to, but works amazingly well once you do. Don't forget to first turn on voice control in the settings, or your voice commands will fall on deaf ears.
Advanced image stabilization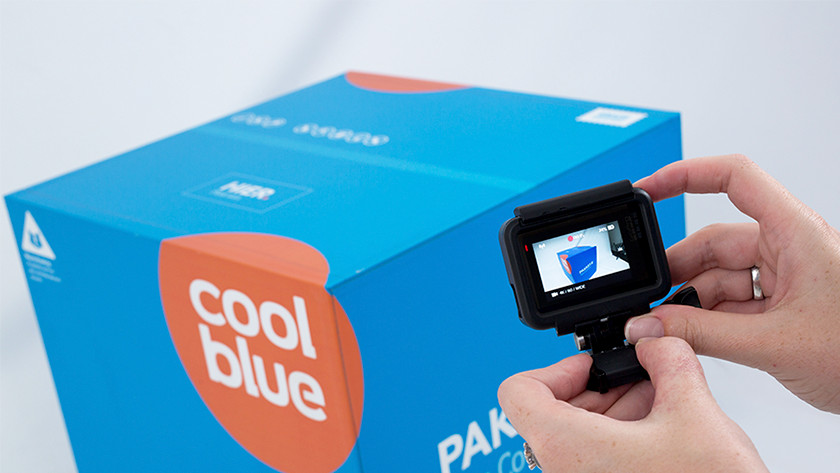 From experience with slightly more low-budget action cameras, I know that the image vibrates a lot when you record during cycling or driving. That's not good, because it can really ruin your video. I've tested the GoPro in both situations and I was pleasantly surprised. There was no annoying vibration. The images look quite smooth and stable. That's a big plus for the HERO 6.
Image quality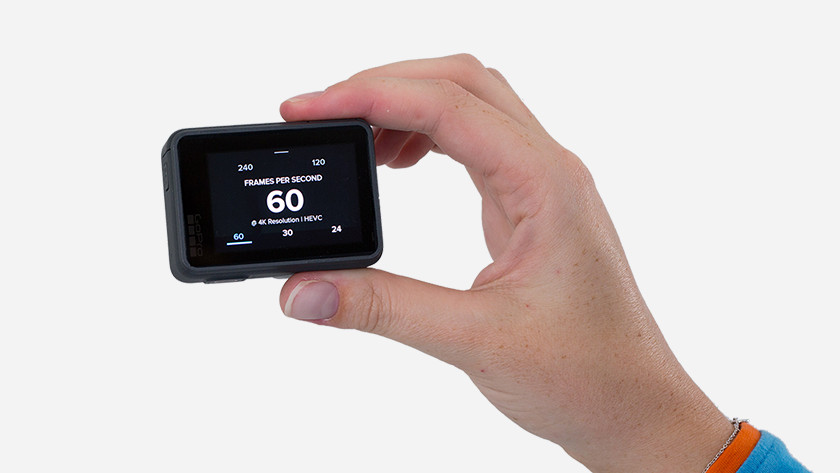 For carefully capturing or recording my quickly moving dog in sow motion, I used a high frame rate (number of frames per second) of 60 and 120 fps. I can't see any stuttering or slowdowns in my videos, so I'm happy with the results. For recording fluent, slow-motion video, I record at 120 and 240 fps. By the way, you won't need to edit anything or change any settings to play slow-motion video. Great!
The sound quality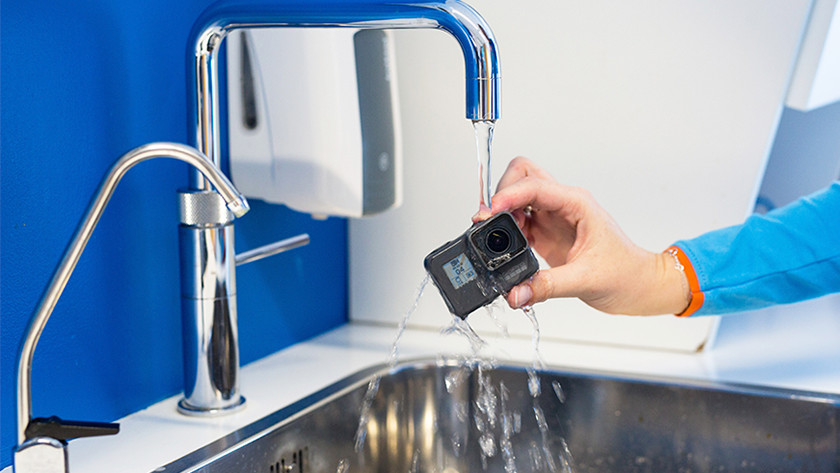 When I'm making videos, sound is an important part of it. No matter how great the images I've captured, if the sound quality is poor, I stop watching. Luckily, the HERO 6 doesn't disappoint in this respect either. The camera has 3 microphones and chooses the one that can make the best audio recordings at that moment for each situation. The sound quality is good, even when recording under water. That's also because you don't need an external casing to do that.
GoPro Capture and Quik app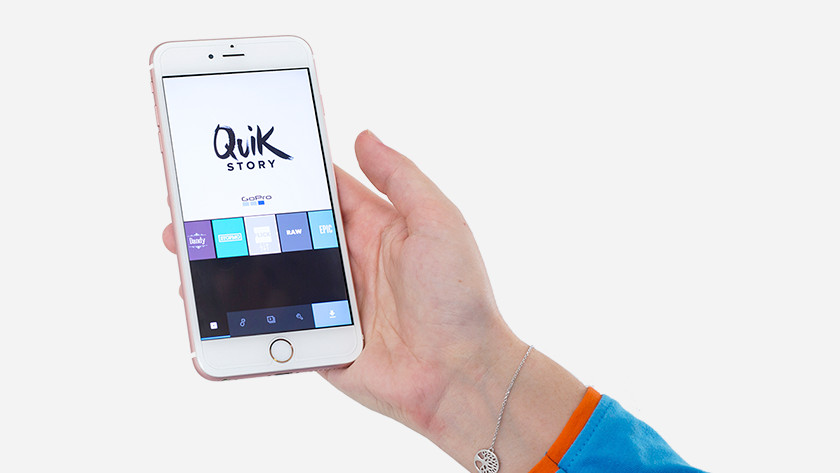 Connecting the GoPro to my smartphone went smoother than I'd expected. Via the Capture app, you can easily change the camera's settings. I also thought it was great that I could use my smartphone as a display. The Quik app edits my videos automatically with text, music, and special effects. This leads to some very nice results. You can always change things to suit your taste afterwards.
Conclusion
The GoPro HERO 6 is an action camera that does what it says it'll do and what it needs to do. This small camera offers you such an impressive range of options that the performance will surprise you. Do I think the HERO 6 is worth the upgrade if you have a HERO 5? No, the HERO 6 is too similar to the HERO 5 in my opinion. If you have a HERO 4 on the other hand, I would recommend upgrading to the HERO 6.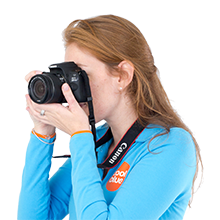 Article by:
Marjolein
Video Camera Expert.