Expert review of the HP 15-db0930nd
With the HP 15-db0930nd HP comes with a simple laptop for those on a smaller budget. We do not expect that we can play games or Photoshop on this laptop, but whether he is your friend to surf the internet and to email, we have sorted it out for you.
---
In short
Internet, email & text processing
|
AMD A9 - 8GB - 256GB SSD
|
Powerful battery
For a laptop in a cheaper price range, the HP 15-db0930nd feels relatively sturdy and the black plastic housing, with convenient connectors, looks good. The laptop is equipped with a Full HD display, which is somewhat disappointing in terms of color reproduction. The keyboard and touch pad work smoothly, but unfortunately the laptop does not perform very well. The battery lasts only about 5 hours and more than internet and word processing is not there. Even if you leave it, this laptop is not always fast. A plus point is the blowing of the fans. The sound of that was pretty bad.
Our assessment
| | | Grade | Comments |
| --- | --- | --- | --- |
| Looks and feel | | 7 | Feels reasonably solid and is not too thick and not too heavy |
| User-friendliness | | 7.3 | The touch pad works well and the laptop has enough handy connections |
| Screen, sound, and battery | | 5.5 | The colors on the screen are disappointing and the battery only lasts 3 hours with watching movies |
| Speed | | 5.5 | Within 15 seconds you are ready to log in, but loading programs and performing tasks is slow |
| Particularities | | 6.7 | The fans of the laptop do not make much noise |
| Final grade | | 6.4 | |
Look and feel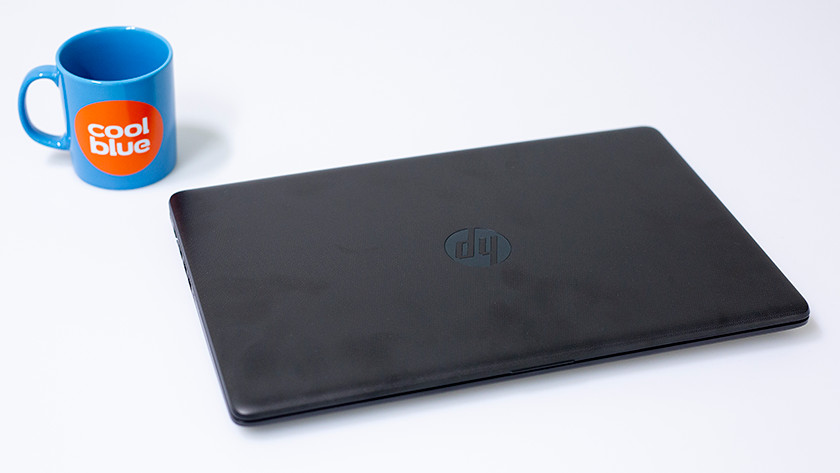 Design
When you take the HP 15-db0930nd out of the box, the completely black color is noticeable. The black ribbed casing looks cool, but you can see fingerprints fairly quickly. The laptop is not very light, but also not too heavy. At the same time not thin, but also not too thick. Actually a great middleman in terms of weight and compactness. And that does not make him very special in terms of design either.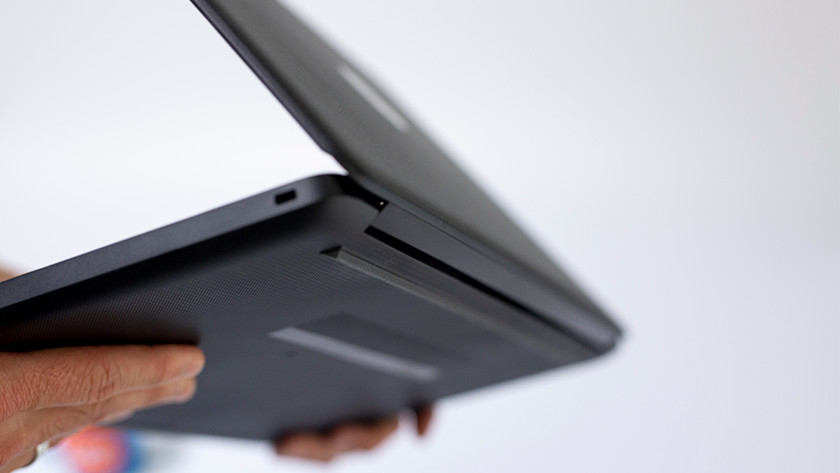 Sturdiness
The case is made of plastic, so you can not expect this laptop to be very sturdy. The top of the lid will dent when you press it, but the housing around the keyboard will be stronger again. Yet you have to be careful not to drop it. We do not dare to tell you how that ends. The hinge feels pretty solid, but if you want to open the laptop "a crack", the lid will close.
User-friendliness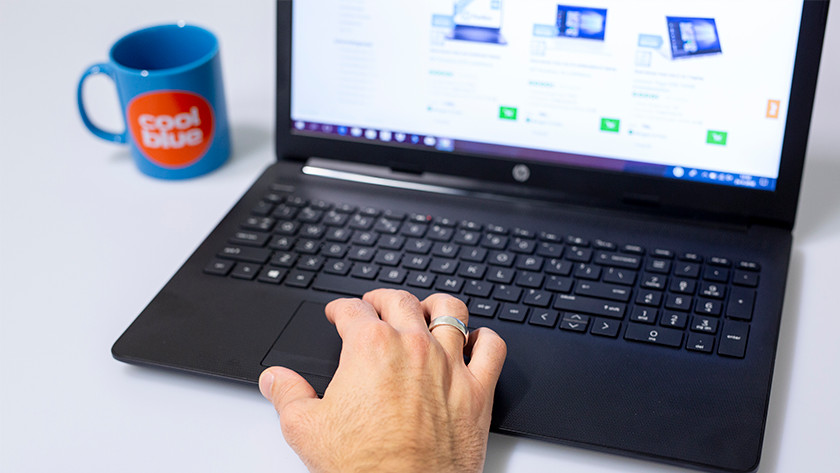 Keyboard and touchpad
In our opinion, the keyboard is not really 'high-end'. The keys are simple, type very light, but do not feel very comfortable. A bit too light and cheap perhaps. The touchpad is then again quite good. The mouse responds well to your movements and also 'tapping' on the touchpad goes very smoothly. On the other hand, selecting text is somehow more difficult in some way.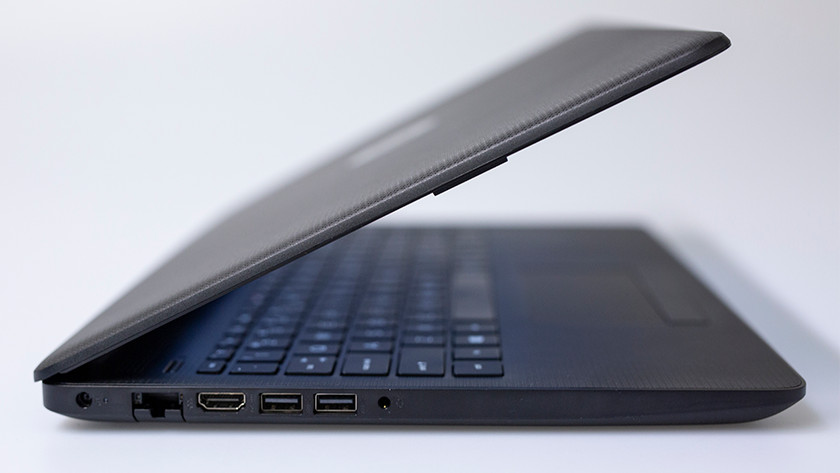 Connectors
For connections, the HP 15-db0930nd is fully equipped. There are 3 standard USB ports for connecting a mouse and USB stick, for example. Via the HDMI port you connect an external monitor and via the SD card reader you can easily transfer photos from for example your digital camera. If your Wifi lets you down, you can always connect an ethernet cable to the laptop. There is even a Kensington lock, with which you make the laptop theft resistant.
Screen, sound, and battery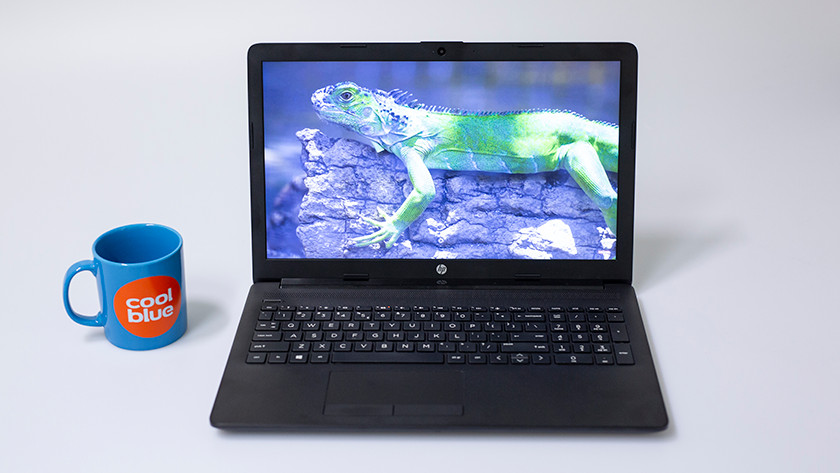 Display and speakers
The display has a Full HD (1920 x 1080) resolution, which is fine. But the quality leaves something to be desired. The colors of still images are fine, but videos do not run too smoothly and sometimes look a little blurry. You can also sit right in front of the screen to keep seeing everything. We did not expect much from the sound of a laptop in this price range and it is not.
The battery
With the testing of the battery we started with internet and typing text. During this 'normal' use the battery lasted more than 5 hours. Of course, this time period differs if you use the laptop more intensively or less intensively. For example, we also turned on a Full HD movie on YouTube and then the laptop had to be powered after 3 hours and 15 minutes. We did not like it.
Speed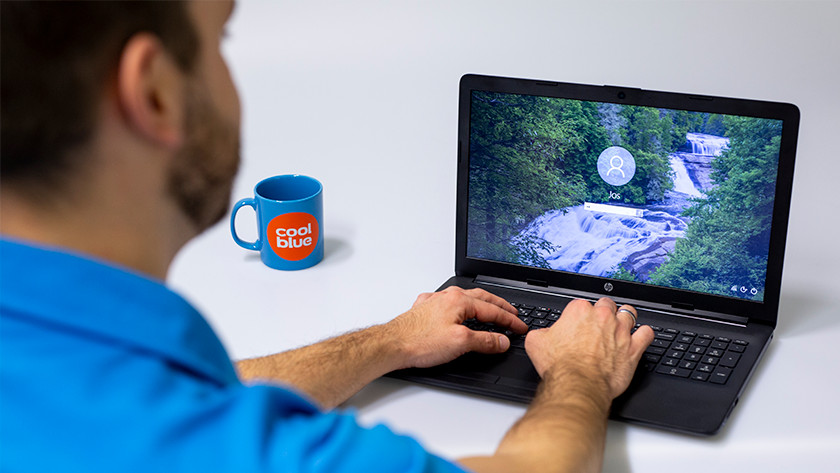 Start up
A big plus on this laptop is the 256 GB SSD. Not only do you have enough storage for photos, documents and music, your laptop also starts quickly with it. You are ready to log in within 15 seconds. With log in you are on your desktop in 22 seconds. That is fairly fast, but it can certainly be faster. Convenient and fast login with your fingerprint or your face is missing, because this laptop does not have a fingerprint scanner or infrared camera.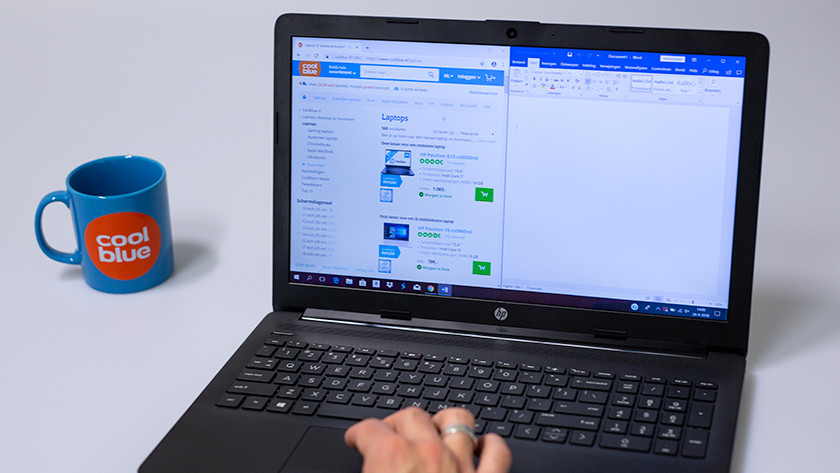 Performance
When you are working on this laptop, you notice that it does not have the fastest processor. Internet and word processing is fine, but the laptop is not always fast. Sometimes loading a website takes longer than 5 seconds and scrolling is a bit stupid in your text documents. You certainly do not have to start with programs like Photoshop. Fortunately, the 8 GB working memory is a bit good, so you still work with multiple windows or programs at the same time.
Particularities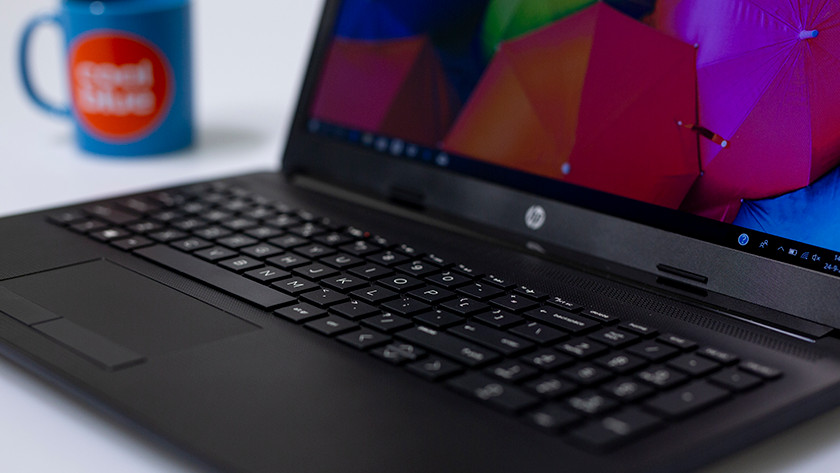 Quite quiet
Laptops can make a lot of noise if they get too hot. This was not so bad with the HP 15-db0930nd. While working on these laptops, the fans kept quiet and the laptop did not get really hot. It is a nice idea that you do not constantly have the idea that your laptop rises.