Expert review of the Lenovo Ideapad 530S-15IKB 81EV0070MH
The 15.6 inch Lenovo Ideapad 530S-15IKB 81EV0070MH is a great choice for students. This is mainly due to the NVIDIA GeForce MX150 video card and excellent performance in Photoshop. The screen does shine and the battery life is disappointing. You can read the exact review of the Lenovo Ideapad in the review below.
---
A good choice for students
Powerful enough for photo editing
|
Intel Core i5 - 8GB RAM - 256GB SSD
|
NVIDIA GeForce MX150 video card
Suitable for less demanding games
Editing photos no problem
Logging in with the fingerprint sensor
Screen shines
Battery life is disappointing
Rating
| | Part | Grade |
| --- | --- | --- |
| | Sturdiness | 8.7 |
| | Design | 7.0 |
| | User-friendliness | 8.0 |
| | Possibilities | 10.0 |
| | Speed | 10.0 |
| | Verdict | 8.7 |
Glossy screen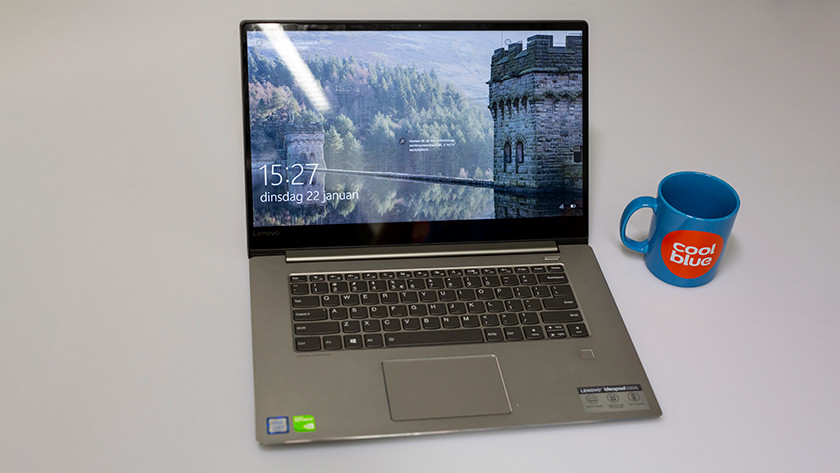 The first thing I notice when I turn on the laptop is the glossy screen. Certainly if you have a lamp on in the background, the reflection of the light on the screen is quite disturbing. Turning the laptop out of the light source happened naturally, but I would rather not think about this when I am sitting behind my laptop.
Start up and the basics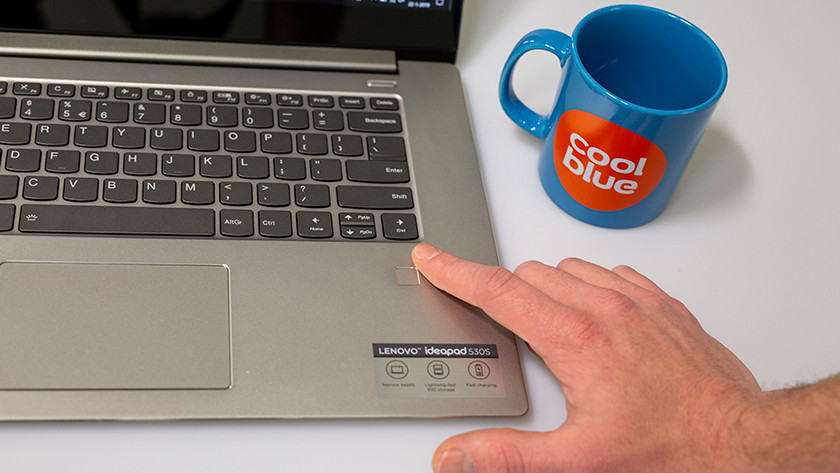 Starting up the Lenovo Ideapad, performing basic tasks and watching series on Netflix goes without any problems. The fingerprint sensor is also a nice addition, so you don't type a password but log in on the basis of a fingerprint. In practice, this works smoothly and you soon no longer want to be without it.
Plastic and aluminum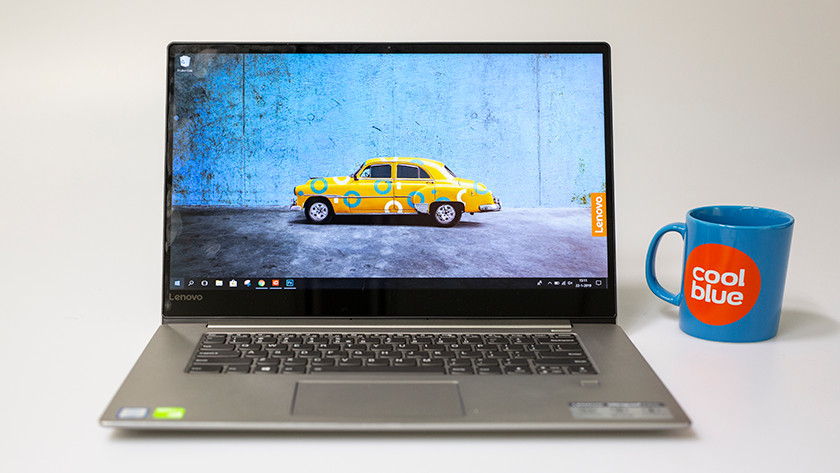 It is a choice that we often see: manufacturers are increasingly opting for a combination with aluminum and plastic when designing the housing. That is also the case with this Lenovo Ideapad. The outside is made of metal, with the 15.6 inch screen surrounded by plastic. This makes the laptop feel fairly solid, but you do not have the full protection that an aluminum case offers.
Moderate battery life
After a day of testing I can be clear about the battery runtime: it is not to write home about. The laptop came to watch up to 4 hours of film on Full HD resolution before there was a message that the laptop had to be powered on. Nowadays there are many laptops available that last longer on one battery charge.
Working with Photoshop
Photoshop is fine. Only if I add a filter for very large files (for example in the RAW format), does the Lenovo need time and does Windows indicate that the program crashes. If you mainly edit photos in the commonly used JPG or PNG format, everything will work properly.
Number of connections is medium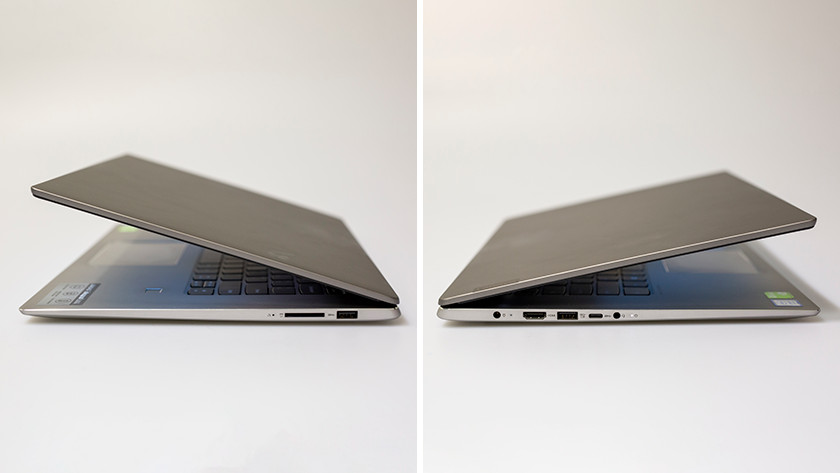 The Lenovo Ideapad has 2 usb connections, including 1 usb c connection. This does not support charging but is a lot faster than a 'normal' USB connection. This makes the laptop not stand out in its price range. Still, I would have liked an extra USB port. Furthermore, all connections that you can expect (headphones, SD card) are just present.
Playing with the MX150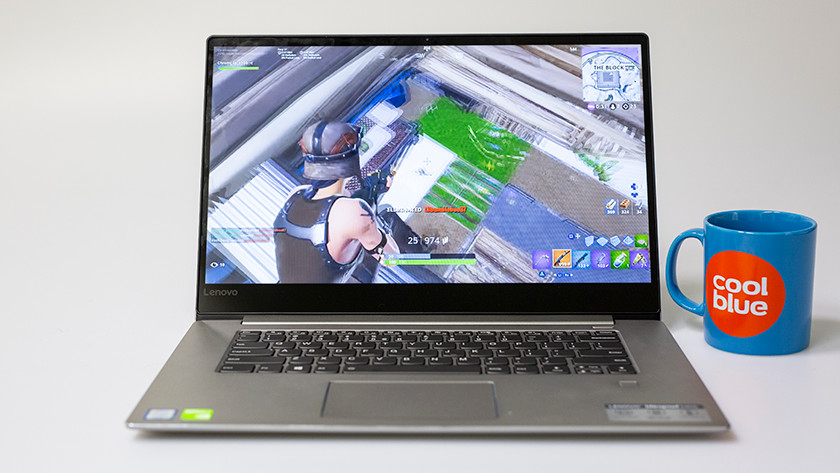 The Ideapad has an NVIDIA GeForce MX150 video card. This is not a high flyer among the video cards, but should in principle run a game like Fortnite on average settings. That's right: during my sessions I achieved about 55 FPS on average at medium settings. Do not expect miracles: this laptop is certainly not suitable for graphic heavy games such as PUB: G.
Conclusion
All in all, this laptop is a great choice if you use the Lenovo for multiple things. Playing a game every now and then or editing holiday photos in Photoshop all works smoothly. Certainly a safe choice for students who work from home a lot. A pity about the glossy screen and the battery life, they could have been better.
Did this help you?