Expert review of the Lenovo Yoga 530-14ARR 81H9001PMH
Lenovo puts the Lenovo Yoga 530-14ARR 81H9001PMH on the map as a handy, compact 2-in-1, with which you can go anywhere in any way. We have tried the Onyx Black variant with AMD Ryzen 5 processor for a couple of days. In this review I tell you whether you want to carry this laptop and tablet with you in one.
---
In short
Powerful enough for photo editing
|
AMD Ryzen 5 - 8GB - 256GB SSD
|
Foldable screen with touch
The Lenovo Yoga 530-14ARR 81H9001PMH is very suitable for taking notes and drawings in Windows Ink in multiple positions thanks to its rotatable 14 inch screen. The screen is clear and responds well to your fingers, but it is a pity that you have to purchase a touch pen separately. The Yoga feels solid, looks nice, but is for the use in the tablet position a bit heavy in our opinion. Photoshopping is possible, but we had expected a bit more speed from the processor.
Our assessment
| | Grade | Comments |
| --- | --- | --- |
| Look and feel | 7.5 | Compact housing and sturdy hinge, laptop looks luxurious |
| User-friendliness | 7.7 | Easy switching between different positions |
| Screen and battery | 8.2 | Touchscreen is clear and responds well, great battery life |
| Speed | 7.1 | The laptop could have been a bit faster for example for Photoshop |
| Particularities | 8 | Logging in with your fingerprint and drawing in Windows Ink are nice extras |
| Verdict | 7.7 | |
Look and feel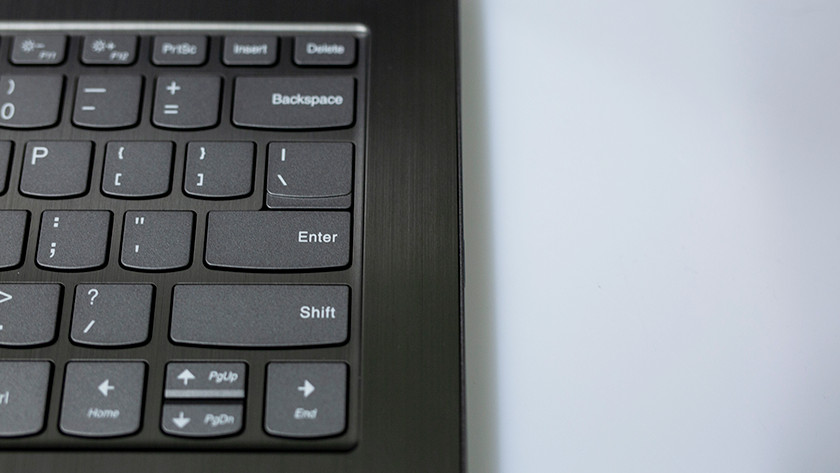 Design
If you take this Lenovo Yoga 530 out of the box, the color of this 2-in-1 is particularly striking. The housing in the color Onyx Black gives the laptop a tough, yet luxurious look. The finish is largely plastic, except for the keyboard and touchpad. There is the housing of brushed aluminum. Despite the weight of only 1.67 kg, the laptop feels a bit heavy for its size. And that is especially disadvantageous when you use it as a tablet.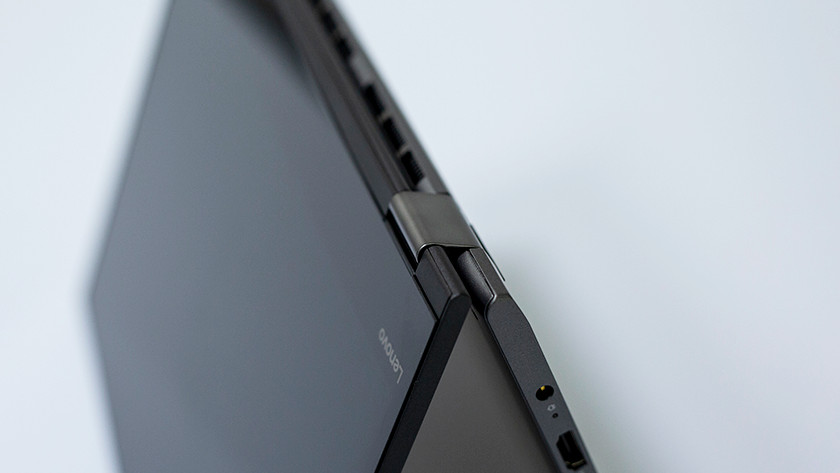 Sturdiness
Our first feeling, when we had the Yoga 530 in our hands, was reliability. The laptop feels sturdy, seems to sit well and has a strong hinge. That is in our opinion very important for a 2-in-1, otherwise you have the idea that the screen can fall back any moment, or that the laptop drops down when you put it in the tent position. Sometimes the screen wobbles a little back and forth, which just does not seem so solid.
User-friendliness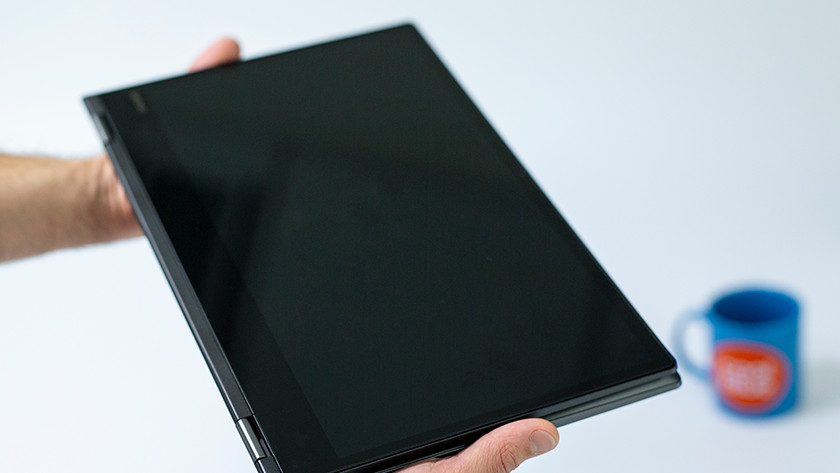 Multiple operating modes
It is somewhat difficult to open the Lenovo Yoga with one hand, which is a little annoying, but once it is open it is a party to get started with the Yoga. You easily switch from laptop to tablet mode, in which you work fine in both cases. The keyboard is comfortable and the touch pad and touchscreen respond well. The presentation stand and tent stand are easy when you make a sketch, for example, or swipe through an article on the touchscreen.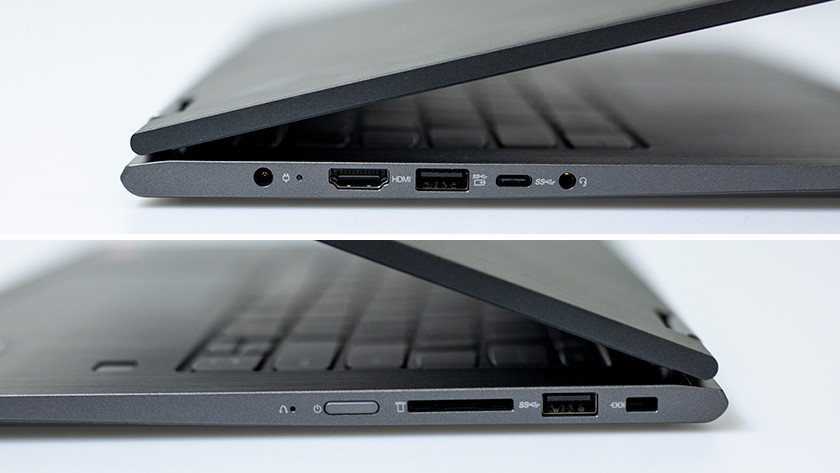 Sufficient connectors
An ethernet port for an internet cable is missing, but the approach of this laptop is to use it as a mobile device. You can also go well with the HDMI connection, two USB 3.0 ports and a USB port for connecting and charging different devices. In addition, there is an SD card reader, for example photos from your digital camera, and a Kensington lock, with which you make the laptop a bad proof by placing it on a cable.
Screen and battery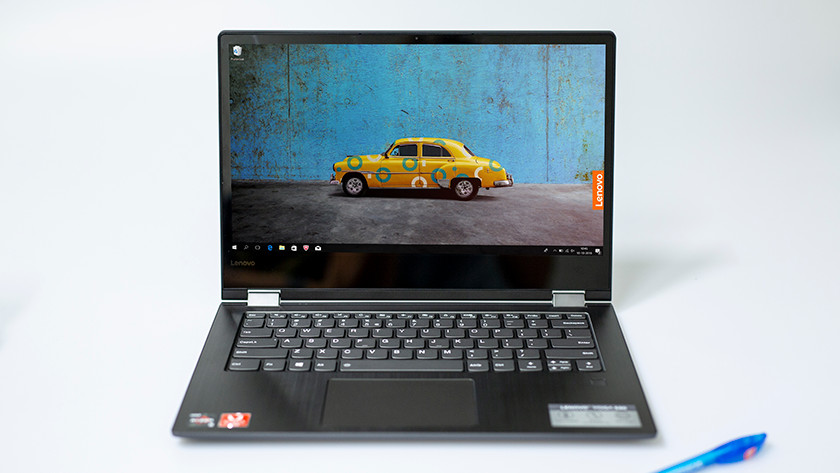 A very nice screen
In addition to the good response to touches, the display is also very sharp. The resolution is Full HD (1920 x 1080 pixels) and you can expect that in this price range. The screen is clear and the colors on the IPS panel look realistic, but the viewing angle was a bit disappointing. You can quickly see the colors fade or darken when you look at the screen from the side. The screen is also reflective and sensitive to fingerprints, so we had to keep polishing.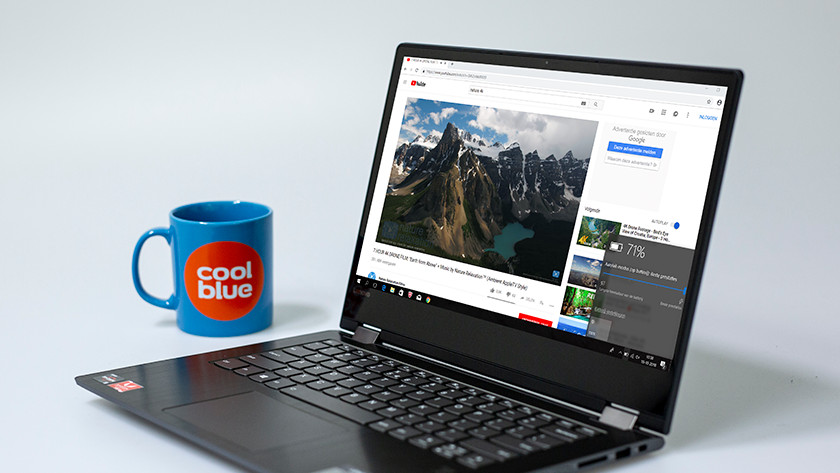 A great battery life
The battery of this version of the Yoga 530 lasts a bit longer than the Intel Core i7 model that we have tested. Where the battery of the i7 sustained a 4K video for 4 hours, this boy keeps it over 4.5 hours full. And that at maximum performance (set via the battery icon at the bottom right) and maximum brightness. If you set the settings a little more economically, you can even go forward without charging.
Speed
Start up
On this Yoga 530 you save your files and programs on the 256 GB PCIe SSD. This ensures that the laptop starts up in about 10 seconds. Programs are also starting up quickly, but working with them could have been a bit quicker. The processor is an AMD Ryzen 5, which we do not often encounter in a laptop, but that leaves something to be desired in our view.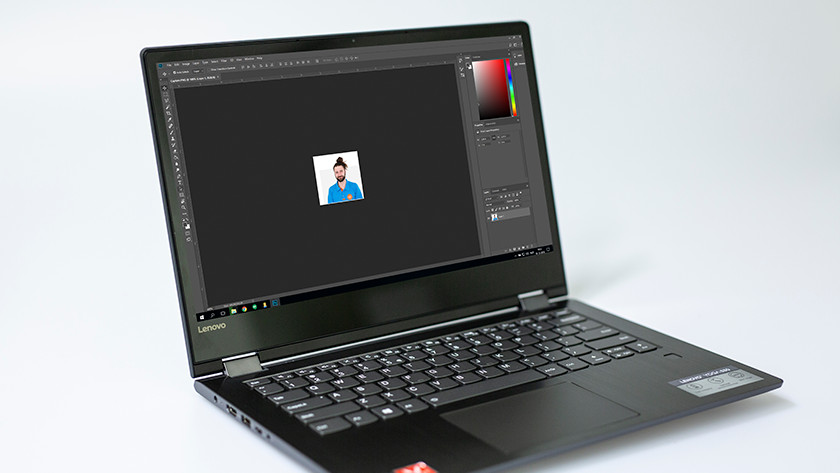 Performance
The Ryzen 5 is known as a powerful processor, but unfortunately the 2500U variant in this laptop is not the fastest available. In general, a game of Photoshopping is easy to do, but it gets a little slower with large files or if you run a lot of programs at the same time. Although the Lenovo Yoga 530 is not a gaming laptop and does not have a dedicated video card, we wanted to try out a game of Fortnite. Our tip? If you want to play with nice graphics, do not do it on this laptop!
Particularities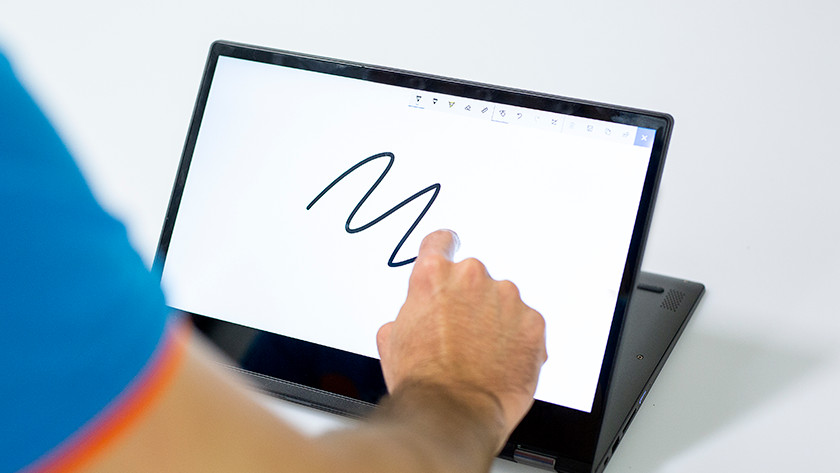 Windows Ink
This laptop is built to work with Windows Ink. This is the workspace within Windows where you make notes on the touchscreen, create drawings and even make notes in apps and programs or text to copy it to a report or email. Due to the quick reaction of the screen, swiping, operating and drawing with your finger goes well. That would be even better with a touch pen, but unfortunately it is not included as standard.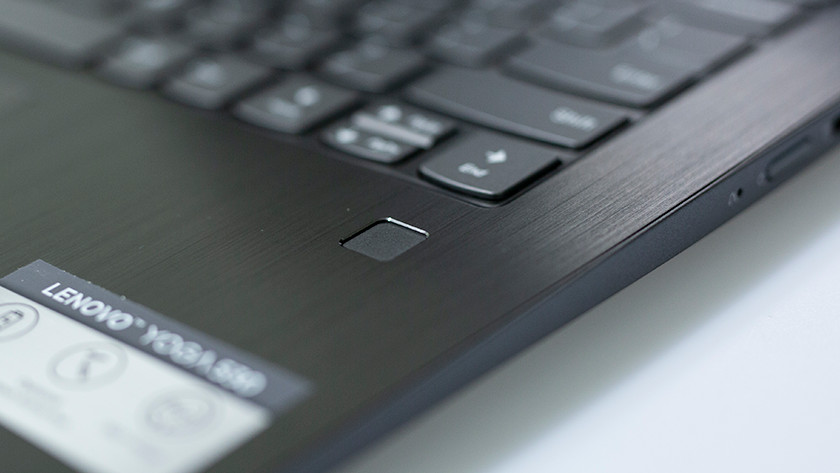 Log in via Windows Hello
Through the support of Windows Hello you log in in several ways: via your password, pin code or with your finger. The fingerprint scanner is a handy feature that allows you to log in super fast by just putting your finger on the scanner (which is placed under the keyboard). Plus, you do not have to do your best to remember your password.
Did this help you?