Expert review of the Logitech G Powerplay
Gamers have been trying for years with wireless mice, but it has never been optimal: empty batteries, delay in the connection, you name it. Logitech thought about it and released a solution: the Logitech G Powerplay mouse pad. Does Logitech know these problems without bridging cables? I have reviewed it for you in this specialist review.
---
Logitech G PowerPlay Wireless Charging System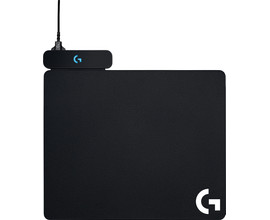 Hard and soft surface
|
RGB lighting
|
Charging function for your mouse
The mat keeps your mouse charged while you play.
Because the receiver is close, I do not suffer from lag.
You can easily switch between a soft or a hard mat.
Synchronize the light of the mouse and mouse pad .
At present there are only 2 mice compatible: the G903 and G703.
What is Logitech Powerplay?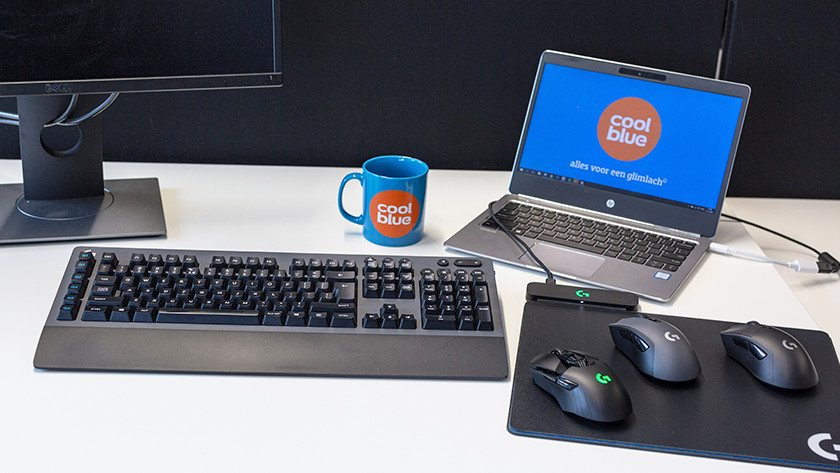 The Logitech Powerplay turns the G903 and G703 Lightspeed wireless gaming mice through Powercore module into a self-charging mouse. The mouse pad also serves as a receiver of the mouse. On top of the loading plate you have the choice of a cloth pad and a hard pad.
Logitech Powerplay consists of:
The Powerplay Dock
The Powercore charging base
The Powercore module for your G903 or G703 mouse
A hard and a soft mouse pad
A USB power cable
The mouse pad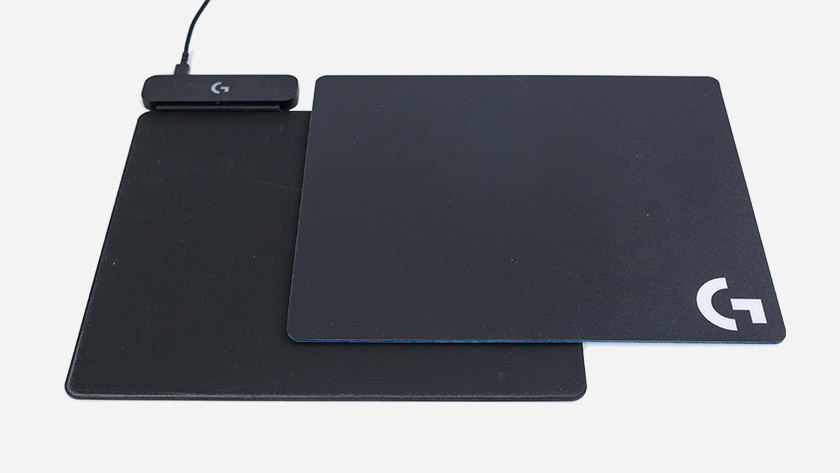 Connecting the Powerplay is very simple. I put down the powercore charging base and connect it to my PC. I untick the weight of my G903 on the bottom and replace it with the Powercore module. The mouse immediately connects to the Powerplay and I can get started. With a size of 34 by 28 centimeters, I have enough room for low sensitivity gameplay, where I have to make large, dragging movements.
The mouses
G903 Lightspeed
The G903 Lightspeed gaming mouse is one of Logitech's showpieces and suitable for the Logitech Powerplay mouse pad. What strikes me is how tight the design is and how, in terms of feel, the mouse buttons are somewhat higher than normal. The click is nice, clear but subtle. For palm grip this mouse is just too small for my hands, but with clawgrip it is ideal again. A rubber coating would be welcome, because the matte finish feels pretty smooth.
G703 Lightspeed
The G703 Lightspeed gaming mouse can also be sure. The finish is less luxurious than that of the G903, but thanks to the 'safe form', a form that has already proven itself, this mouse is simply delightful. This mouse also has sensitive mechanical buttons and fine thumb buttons that are slightly larger than those of the G903. The design is somewhat calmer and looks stylish with the Powerplay mouse pad, which is nice with a tight battlestation.
G603
Even without the Powerplay Mouse Pad you can get started wirelessly. He does this with a new Hero sensor with special power-saving mode. In the high power mode you play with a connection of 1 ms, so there is no input lag. In this mode you can play up to 500 hours on 1 full charge. Do not you play? the power saving mode then provides a battery life of 18 months.
The keyboard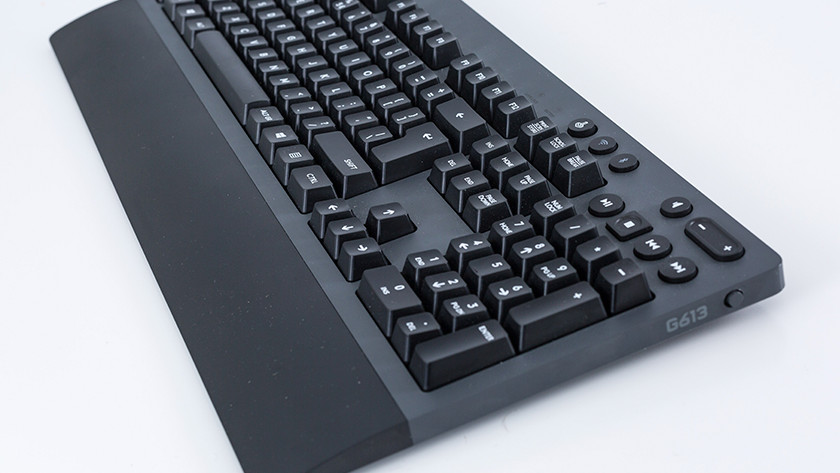 A wireless setup is not compelet under a wireless keyboard. Indeed, a wireless gaming setup is not complete without a wireless mechanical keyboard. Also there Logitech G provides, namely with the Logitech G613. This wireless keyboard lasts for weeks on one charge, even if you play on it every day. You simply pick up your familiar Logitech Romer G switches, so you just respond quickly and your typing experience is as you are used to.
In practice
Everything works, the design is right and the connection was simple, but how do these products end up in practice? Is there no question of mouse lag and is the mouse after an intense play session not secretly almost empty? I have tried the Powerplay in both an office and a gaming setting to see how well it works.
Gaming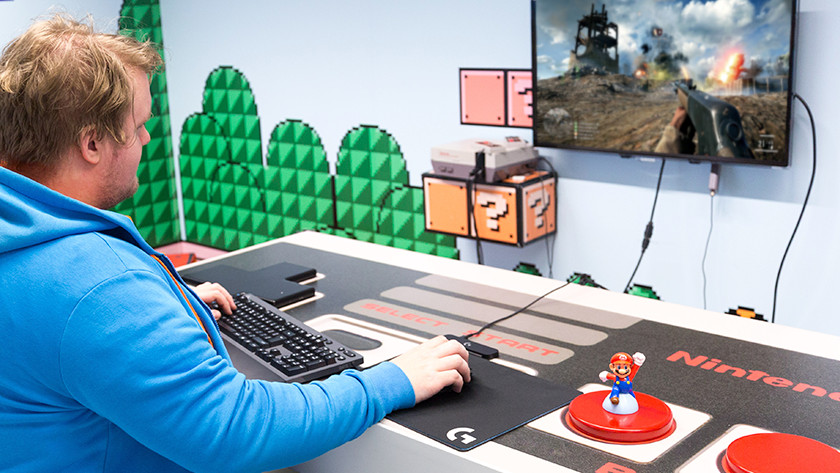 Can the Powerplay convince a seasoned wired player that wireless is no longer synonymous with drama? Yes, he certainly can. To test this I played several shooter games, where a little mouse lay makes the difference between Chicken Dinner and start all over again. The conclusion: I did not experience any noticeable delay, so I ended the weekend for writing this review with 2 chicken dinners and a number of top 10 places when playing PUBG.
Office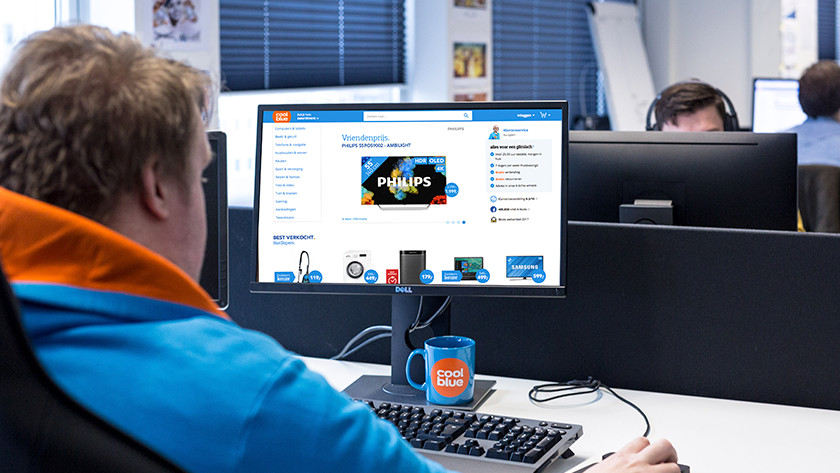 I am not the only one who performs both work and pleasure at the same battlestation. That is why I also looked at how the mice and the PowerPlay perform outside of gaming. In the weeks in which I used the wireless Logitech setup, nothing was emptied, as promised. Even after hours of gaming and work, the Powerplay charges the mouse neatly and after a few hours of inactivity, it goes on stand by itself.
Conclusion
Make Wireless Great Again: With its Powerplay and Lightspeed line, Logitech G has succeeded in optimizing wireless gaming. There is no noticeable delay or interference in the signals and the Powerplay mouse pad keeps your wireless mouse effortlessly charged. Also the fact that it automatically jumps on stand by is a big plus. The only drawback I can think of is the fact that at the time of writing only 2 mice are compatible and that only one format is available.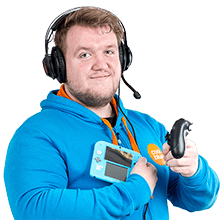 Article by: