Expert review of the House of Marley Redemption ANC
With the new earbuds by House of Marley, you can listen to music while ambient noise is reduced. Other than that, these earbuds offer a number of other interesting things. In this House of Marley Redemption ANC review, you can read what we think of the product.
---
House of Marley Redemption ANC
In-ear
|
5-hour battery life
|
Noise canceling
The use of sustainable materials makes House of Marley an eco-friendly choice.
Active noise canceling reduces distracting ambient noise and white noise.
The earbuds are water resistant, so you can also exercise with them.
The noise canceling on these earbuds doesn't mute noise as well as the noise canceling on the headphones.
First impression of the House of Marley Redemption ANC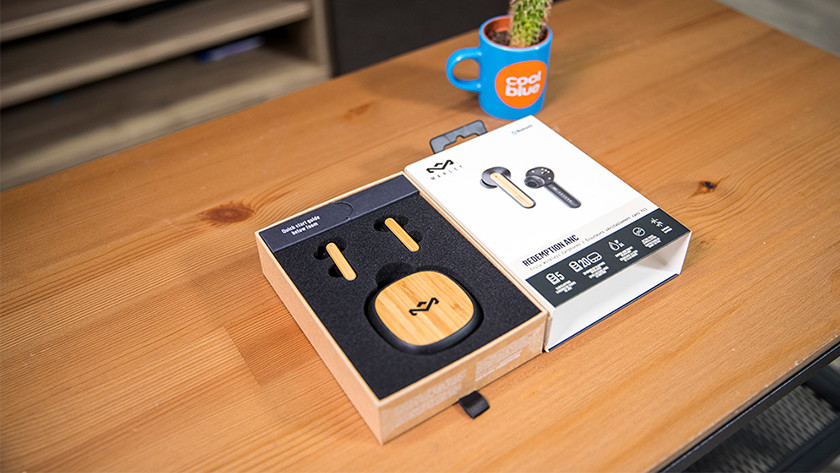 The first thing that always strikes me with House of Marley products is their signature appearance. It's no different with these earbuds. The charging case and the earbuds have the familiar bamboo finish. The finish looks very neat and is made from sustainable materials and FSC approved bamboo wood. This always makes House of Marley products an eco-friendly choice.
Adequate noise canceling for earbuds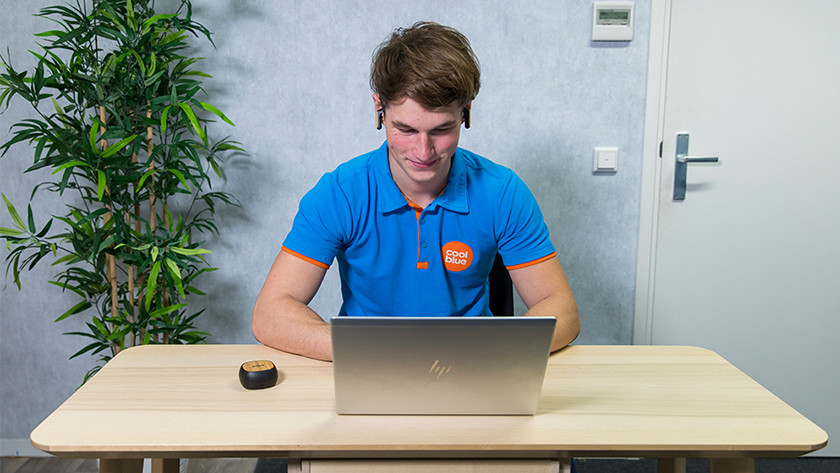 Not only headphones, but also earbuds are offer noise canceling more and more often. I was never a big fan of noise-canceling earbuds, but the House of Marley Redemption ANC have been a positive surprise to me. I can still hear my noisy colleagues in the office, but they already sound less loud. In a slightly less noisy environment, the environment really is less audible. This is a good development for earbuds.
Soft sound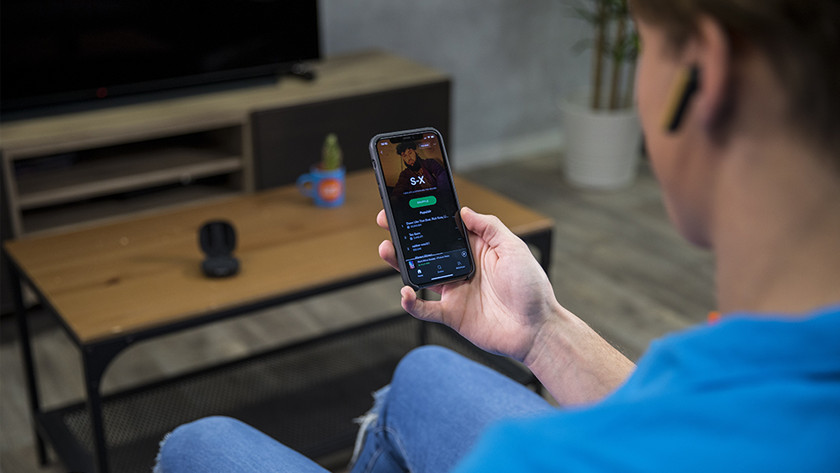 What I notice right away in terms of sound is that the sound is quite soft. I connect the earbuds to my iPhone and notice that my favorite songs don't come into their own. It's not until I turn off the volume limit on my phone that I can enjoy music. The sound doesn't really excel in areas such as the bass and treble, but the good thing is that almost every music style is reproduced well. From hip hop to dance music, every song sounds just as it should.
Earbuds stick out a little bit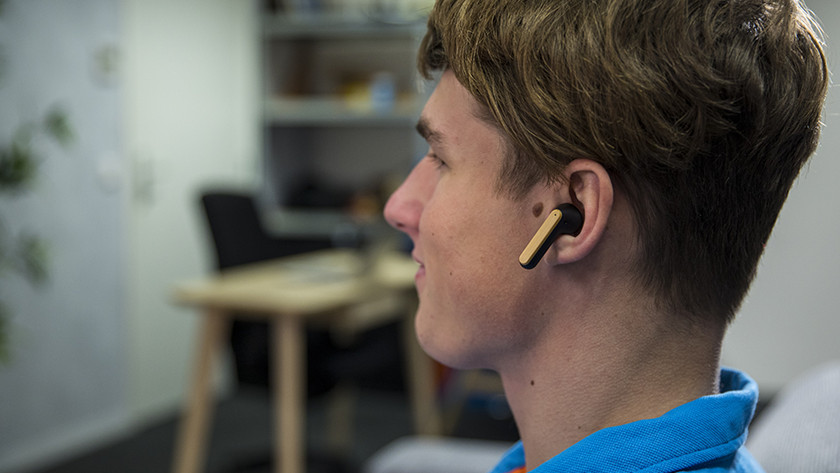 When I put the earbuds in my ears, I can see and feel them sticking out a little bit on the side. This isn't too much of an inconvenience because the side isn't heavy, which normally makes for less carrying comfort. The wearing comfort is great, but the different sizes of earbuds aren't really for me. Size S is too small and size M a bit too big. I'd prefer it if House of Marley included 2 extra sizes.
Pause automatically
A nice function that these earbuds have is that the music automatically pauses when you take out one of the 2 earbuds. When you put it back in your ear, the music continues. A cool function like this one works. And with the House of Marley Redemption ANC, it works great 9 out of 10 times. I'd like to see this become a little better, but it's a very properly developed function overall.
Conclusion
In-ear
|
5-hour battery life
|
Noise canceling
The House of Marley Redemption ANC earbuds have surprised me positively in a few ways. For example, the noise canceling is better than I first expected and the sound comes into its own in different genres. On top of that, House of Marley is an eco-friendly choice thanks to the sustainable materials that are used.