Expert review of the LaCie Mobile Drive
Are you looking for a stylish external hard drive to store all your movies, photos, and music? The LaCie Mobile Drive is the right choice for you. This is the successor to the popular LaCie Porsche Design, which is characterized by a metal design, just like the Mobile Drive. We'll test the Mobile Drive and compare it with the Porsche Design.
---
Conclusion
Portable external hard drive
|
Metal casing
|
Including backup software
This drive is compact and relatively light, so you can easily take it with you.
Thanks to the metal casing, it can take a hit.
With the LaCie Toolkit software, you can easily create automatic backups.
The LaCie Mobile Drive isn't water, dust, and shockproof.
The successor to the Porsche design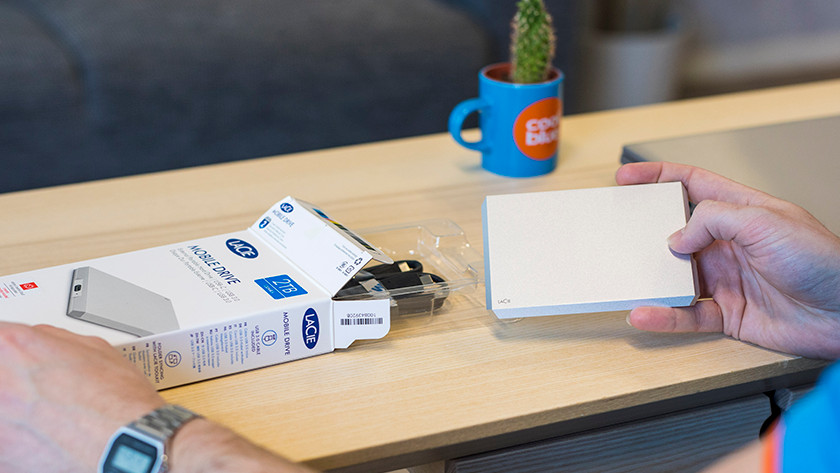 The popular external hard drive 'LaCie Porsche Design' has retired and the Mobile Drive is taking over. These drives are similar in many ways. They both have a metal casing, a sleek design, and a 2-year warranty. Both casings also have a reliable Seagate hard drive. The difference is mainly in the appearance of the drives. The new Mobile Drive has a striking, diamond-cut design. We'll take a look at the 2TB and the 4TB version.
Sturdy, yet elegant design
The first thing I notice is how light the 2TB version is. You would expect a metal hard drive to be heavier. I open the box and the LaCie Mobile Drive appears. The metal casing gives it a sturdy and elegant appearance. The 2TB drive feels solid, lies comfortably in the hand, and is compact, so it fits in any bag. The 4TB version is a bit thicker and heavier, but otherwise identical. Unfortunately, neither of the versions is water, dust, or shockproof.
Lots of storage, compact drive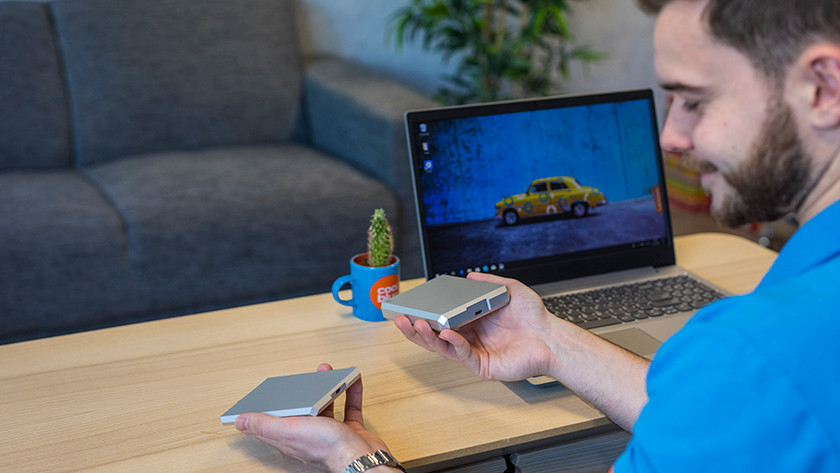 In addition to the 2TB and 4TB drives, you can also choose 1TB or 5TB. For example, you can store roughly 100,000 photos or 35 hours of 4K video images on the 1TB version. You can store 500,000 photos and 165 hours of video images on the 5TB edition. The 1TB and 2TB drives have a thickness of 1 centimeter and a weight of 200 grams. The 4TB and 5TB drives are 2 centimeters thick and weigh 400 grams.
Wide Compatibility
The Mobile Drive is easy to use with all kinds of devices. This makes it compatible with both Windows and Mac computers as soon as you unpack it. You also need to format it for use with Time Machine. You connect the drive to devices with a USB-A or USB-C port, because these 2 cables are included. These cables use USB 3.1, but you can expect a speed of around 100 megabytes per second.
Software, backups, and security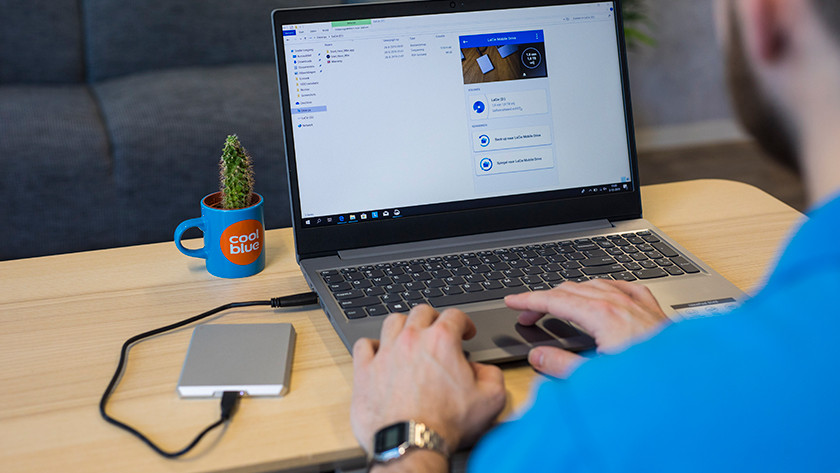 The LaCie Mobile Drive isn't only suitable for storing files. You can also make manual or even automatic backups with it. This way, you can prevent that you lose important files for good. You can easily schedule these automatic backups with the LaCie Toolkit. You can also mirror folders with this app. This means that you automatically make copies of entire folder layouts. You mirror them to other devices, so that you have files at multiple locations without losing your layout.
Did this help you?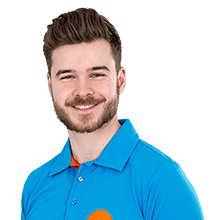 Article by:
Steven
Hard Drive Expert.