Expert review of the Lenovo Flex 5 14IIL05 laptops
Can't choose between a tablet and laptop? A 2-in-1 laptop, for example the Lenovo Flex 5, offers a solution. The touchscreen allows you to use it as a tablet and if you put it in upright position, you have a laptop. I've tested if a 2-in-1 really is that useful. In this review, you can read my findings.
---
Lenovo Flex 5 14IIL05
Powerful enough for video editing
|
Intel Core i7 - 8GB - 256GB SSD
|
Foldable touchscreen
If you fold the touchscreen 360 degrees, you can use the laptop as a tablet.
With an Intel Core i7 processor and 8GB RAM, you can multitask with demanding programs such as Photoshop.
This laptop only weighs 1.5kg,so it's easier to take with you than other laptops.
The 256GB SSD provides less storage than similar models.
The Lenovo Flex 5 14IIL05 series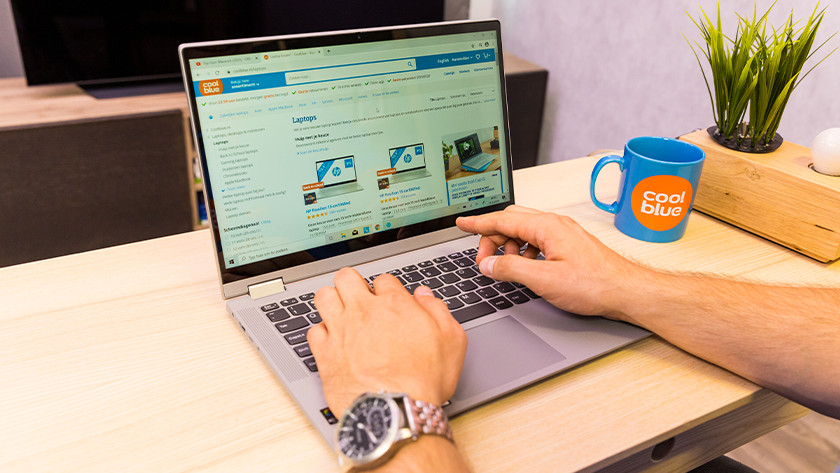 The Lenovo Flex 5 14IIL05 series falls into the mid-range and high-end category. This makes the laptops particularly suitable for your studies and if you want to watch movies, browse the internet, and even use Photoshop or Premiere Pro.
Processor: from AMD Ryzen 3 to Intel Core i7
RAM: 8GB
Storage capacity: 256GB SSD
Good first impression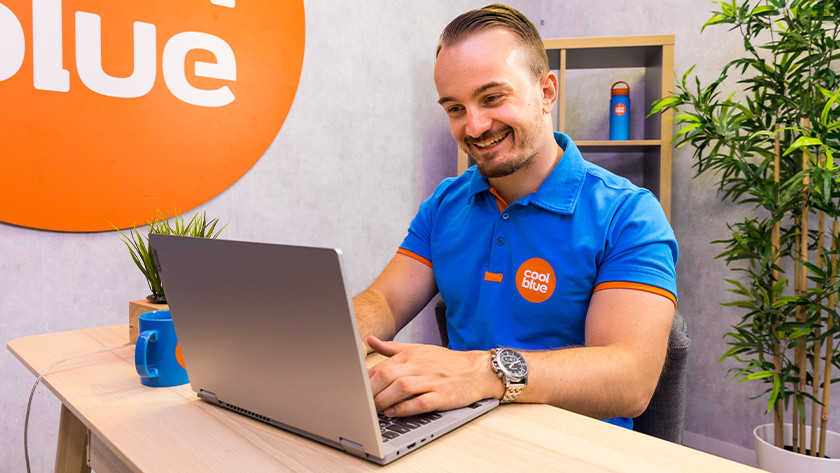 What is striking when you start to use the laptop for the first time is how little it weighs. A 1.5kg weight for a laptop is close to nothing, which you can tell as soon as you pick up the laptop. In addition, the top is striking, as it's made of aluminum. The rest of the laptop is made of plastic, but you don't get the impression that it isn't solid. Light yet sturdy is the way to describe this Lenovo. The combination leaves a good first impression.
Screen shows beautiful colors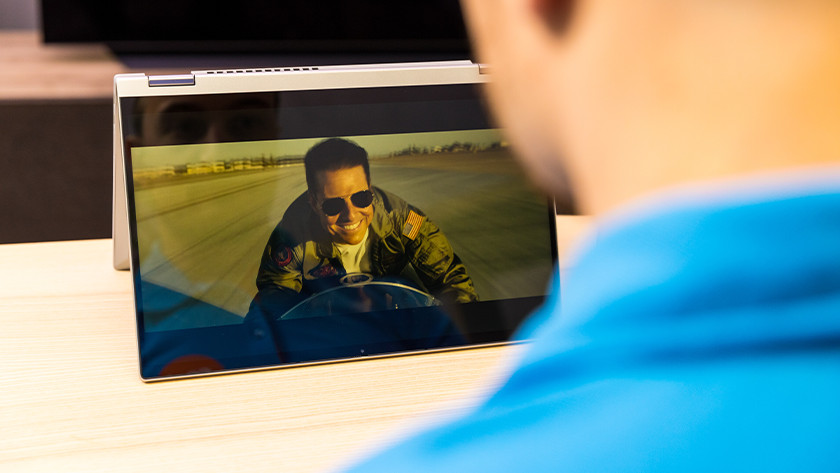 As mentioned, the Flex 5 is a 2-in-1 laptop, which means it has a touchscreen. This also also means the screen is somewhat glossy and sensitive to light. In contrast, it benefits the color representation on the screen. You can tell when you watch a movie, for example. The colors look beautiful and realistic. You can also put it in tent mode, which is useful if you're watching a series or movie.
Operation is easy and smooth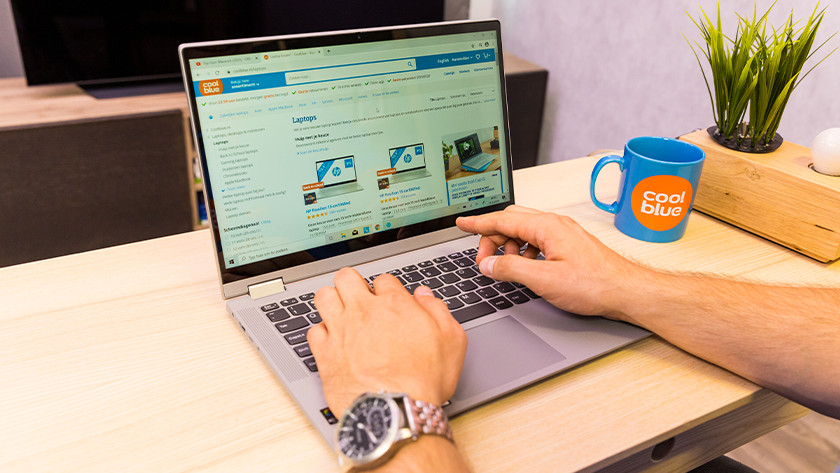 You not only use the touchpad and keyboard for controls, but also the touchscreen. If you fold the screen down, the laptop automatically switches to tablet mode and you can swipe through websites, files, and other menus. This works easily and quickly. Lenovo laptops have been known for their comfortable keyboards for years and the keyboard of this Flex is no exception. The same applies to the touchpad, which makes it easy to navigate the cursor.
Sufficient connectors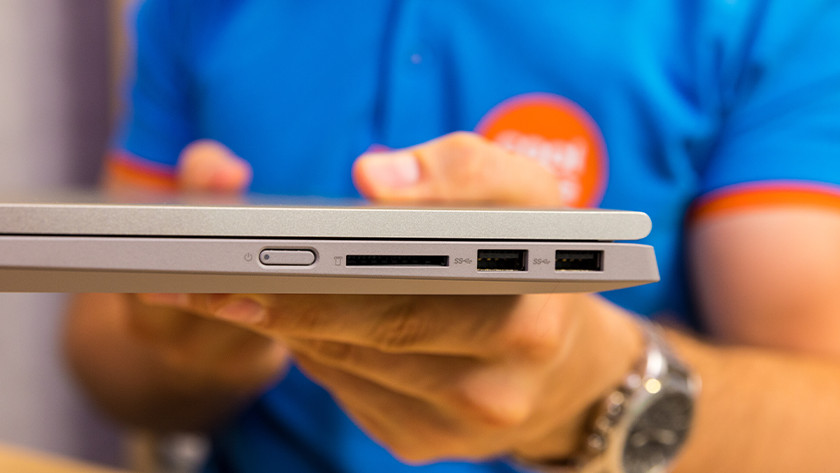 When it comes to the connectors, you'll find the necessary connectors on the Lenovo. It has a USB-C port, 2 USB-A ports, and an HDMI connector. The laptop also has an SD card reader. This means you have enough connectors for an extra mouse, keyboard, and screen. Since there is little else you need, it's sufficient for most people. If you happen to need more connectors, there are always docking stations or USB hubs available.
Performance & safety are both good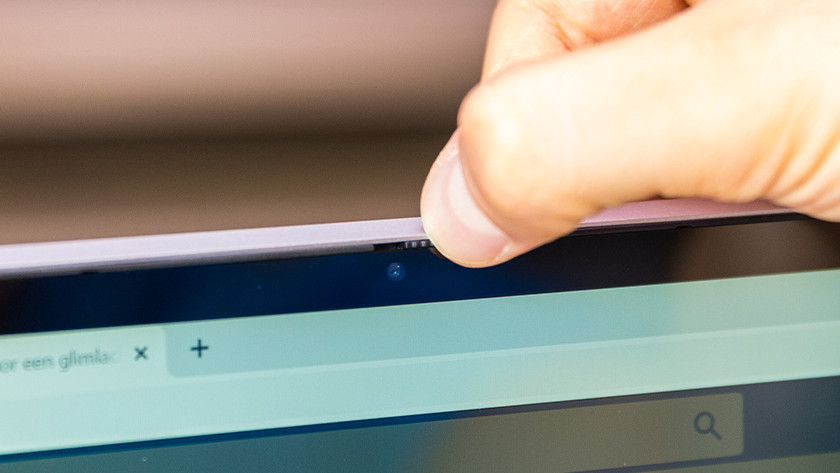 The model I'm testing has an Intel Core i7 processor, which you can tell by the speed at which the laptop performs tasks. The laptop is certainly suitable for photo and video editing, but writing a report on the internet is also easy. In terms of security and privacy, Lenovo has got you covered. Thanks to the physical switch for the webcam, you can cover the camera when you're not using it. Privacy is important to me, so it's nice that Lenovo thought about this.
Conclusion
Powerful enough for video editing
|
Intel Core i7 - 8GB - 256GB SSD
|
Foldable touchscreen
The Lenovo Flex 5 14IIL05 laptops are ideal for students. And if you can't decide between a laptop or tablet, this Lenovo is ideal for you. With a 2-in-1, you don't have to choose. The laptop is fast and light and Lenovo thought about privacy as well. The number of connectors is sufficient, but the screen does reflect under a light or in the sun. If you don't mind reflections and you're interested in a 2-in-1, consider this Lenovo.
Did this help you?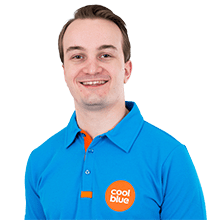 Article by: