Expert review Samsung Galaxy Watch Active
The Samsung Galaxy Watch Active is the sporty little brother of the Galaxy Watch. The smartwatch keeps track of your health and helps you stay active. In terms of looks, the sleek design immediately stands out. It's high time I put this smartwatch on my own wrist. In this Galaxy Watch Active review, you can read my findings about this watch.
---
Samsung Galaxy Watch Active
With heart rate sensor
|
Integrated GPS
|
Shows smartphone notifications
Thanks to the light weight, you hardly notice you're wearing a watch.
The smartwatch provides detailed information about your health and workouts.
The synchronization with your phone is easy thanks to the Galaxy Wearable App.
The battery only lasts 2 days.
Sleek design and compact screen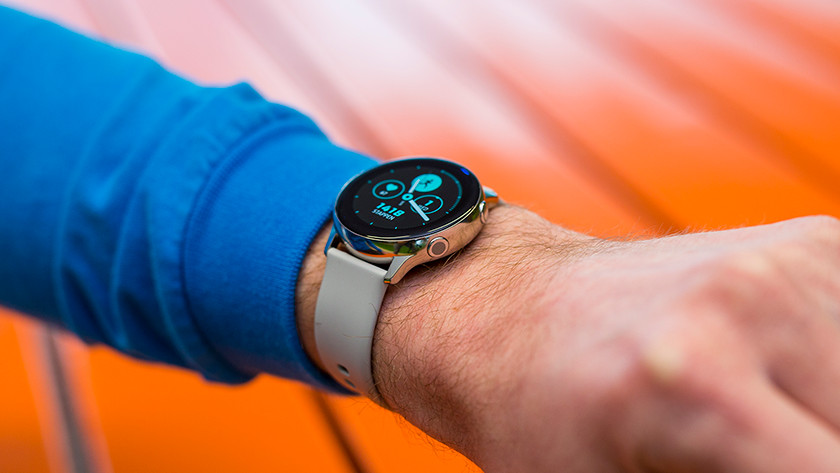 The Galaxy Watch Active has a round watch case of 40 millimeters. Thanks to its small size, the smartwatch is also suitable for thinner wrists. The watch is light, which means I hardly notice wearing it. What's striking is that Samsung no longer uses a dial. Navigating the menu isn't as fast anymore, but it's quite smooth since the touchscreen responds well. The silicon strap can be changed, allowing you to adapt the watch to your style.
Extensive statistics about your workout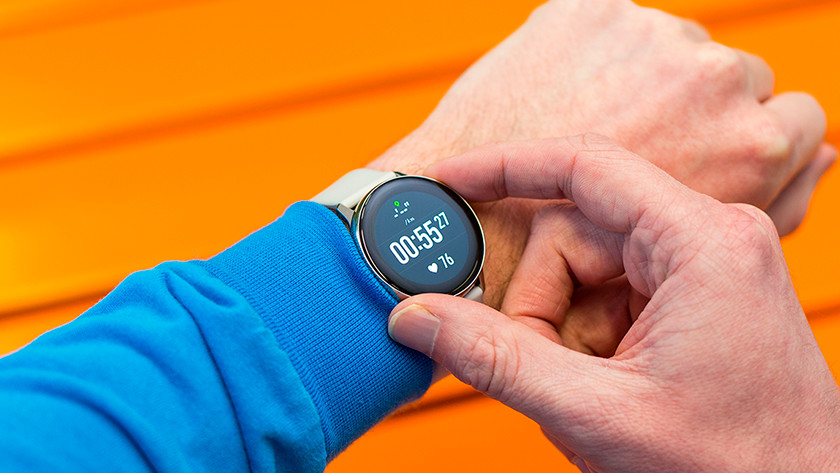 To really test the watch, I went for a run. I downloaded a playlist onto my watch in advance so I could listen to music via my Galaxy Buds. While running, I could see statistics about my heart rate and speed. Thanks to the integrated GPS sensor, I no longer have to take my smartphone with me to check out the route I took afterward. After my run, I could see detailed information about my heart rate and burned calories per minute.
Insight into your health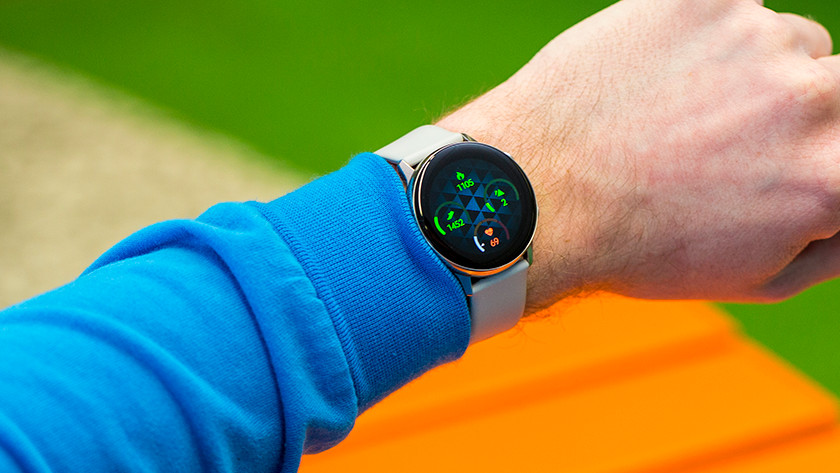 The Galaxy Watch Active also keeps track of my health. When I don't move for an hour, I receive a notification that I should start moving. I can see how many steps I took at every moment of the day. On top of that, the watch measures the various stages of my sleep. For someone who doesn't sleep that well, the watch doesn't track my sleep very accurately. The watch states that I was awake for a few hours, while I was, in fact, sleeping.
Extension of your smartphone
With Bluetooth, you can easily connect the Galaxy Watch Active to your phone. You can set whether you want to receive notifications on your phone for each app. I can quickly answer messages with a preset answer or a voice message. On top of that, it's possible to type a message on a small keyboard. I can adjust the settings in the Galaxy Wearable App on my Samsung phone. This way, I can scroll through various watch faces or turn up the vibrating signal via my phone.
Short battery life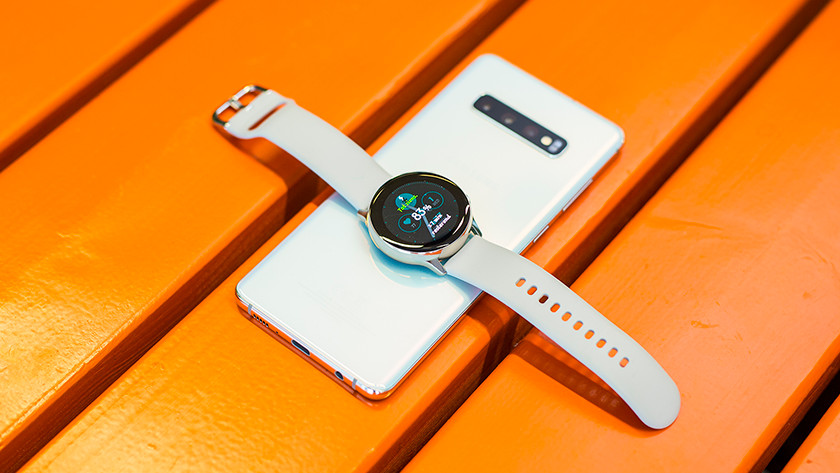 Personally, I think it's important for the battery of a smartwatch to last some time. Since the Galaxy Watch Active is rather small, there's less room for the battery. This means the battery is smaller and has to be charged more often. I didn't put my screen on always-on when I was using the watch. In general, my Bluetooth and WiFi were also turned off, but my location was turned on. On average, this smartwatch lasted about 2 days.
Conclusion
With heart rate sensor
|
Integrated GPS
|
Shows smartphone notifications
All in all, the Samsung Galaxy Watch Active is a nice smartwatch. Since the watch has a subtle design, it's very light. You don't really notice you're wearing anything around your wrist when you work out or sleep. On top of that, the smartwatch provides detailed information about your daily activity and workouts. Using the watch in combination with my Samsung smartphone was very easy thanks to the Wearable app. The only downside for me is its short battery life.
Did this help you?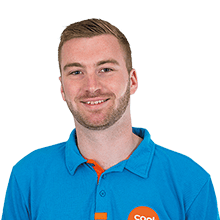 Article by: