Expert review: Samsung C49HG90 Super Ultrawide Gaming Monitor
Nowadays, gamers need more screen space. Ultrawide gaming is also very bold, but does Super Ultrawide gaming also add something? Or is this only useful for multitasking? To find out, I tested the gigantic Samsung C49HG90 curved Super Ultrawide gaming monitor.
---
In short
49 inches
|
3840x1080 resolution
|
DisplayPort, mini DisplayPort, HDMI, USB 3.0
|
VA panel
|
1ms response time
Thanks to the 32: 9 ultrawide aspect ratio you can see more with supported games.
With full HD screen space and HDR you only need 1 screen for gaming and multitasking.
The curve gives a panoramic impression and is a must such a large monitor.
You do not suffer from ugly screen beats like multi-monitor setups.
Movies, series and cutscenes in games show black bars when playing.
Some competitive games lack support for Super Ultrawide resolutions.
With a format of 1.2 meters wide and a depth of around 40 centimeters, you need a large desk.
The monitor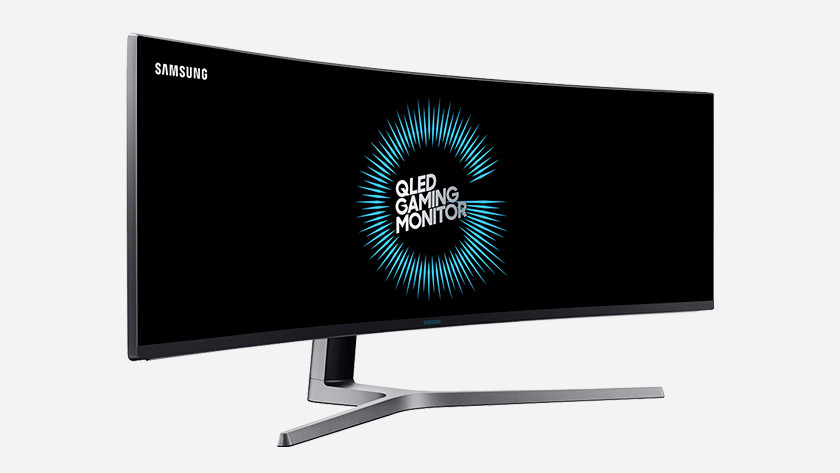 Ultrawide was not enough for Samsung, so they made the Samsung C49HG90. This sample of a monitor actually only fit on my desk during the writing of this review. As a full-fledged gaming monitor it has a number of useful functions and gadgets, so I put the most important specifications for you at a glance:
Resolution: 3840 x 1080 | Aspect Ratio: 32: 9
Response time: 1 ms | Refresh rate: 144Hz | HDR
Curve: 1800R | FreeSync support
In practice
On paper, the C49HG90 looks like my dream monitor, but is that the case in practice? To put this to the test, I had this beast of a monitor a week at my desk to play games, multitask (read 'work') and watch movies and series.
Multitasking
Before I start my monologue about gaming, I first like to discuss the additional benefit of this monitor. The monitor is large. But then really. My two standard monitors are not included. Resolution technically it is as if 2 monitors in 1 monitor are processed, but once you sit it feels like it is 3. Whether I am working with Photoshop or with large Excel sheets, I work easily with 4 different windows at the same time. Although I have to position the windows correctly, because without the included software Windows 10 with this aspect ratio also does not know what happens to him. With software, the screen can be neatly subdivided. Anyway, I do not need a second monitor. The curve ensures that both ends of the monitor can be seen without constant no-shaking, which is good for my productivity, although I had to be a bit further away from the monitor than I am used to.
Gaming in Super Ultrawide
Has science gone too far? Is there such a thing as too broad? Is this a 'because it can' case? Those were the first thoughts when I heard that I was going to review this Samsung monitor. But as soon as I loaded my newest save from The Witcher 3, I was immediately convinced. I could not wait to try this in other genres.
RPG and MOBAs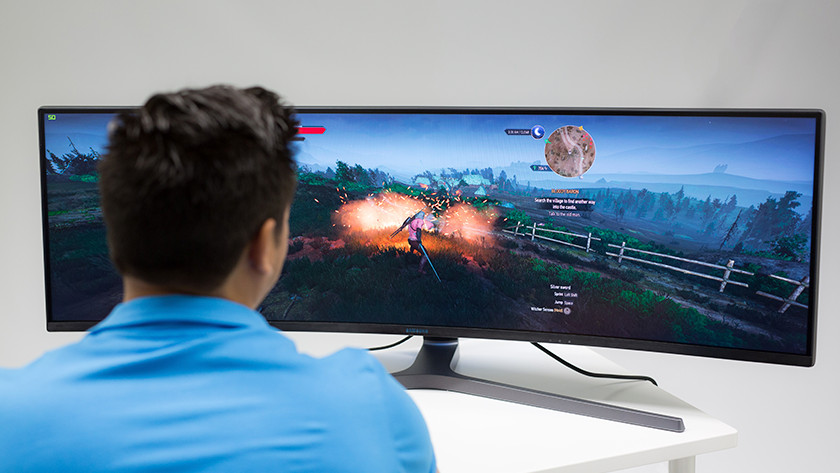 Roaching through the landscape on the back of Roach always gave a feeling of freedom, but on this monitor the medieval landscape from The Witcher 3 comes to life. Once I'm done with the virtual tourist, I also see more of the battlefield, so that for example a Ghoul can not get behind me without being seen. Also MOBA games like League of Legends and DOTA 2 give you a better overview of your environment, although you are still dependent on Wards, because otherwise you simply see more of the Fog of War. It is unfortunate that Blizzard's Heroes of the Storm does not offer any support beyond an aspect ratio of 21: 9 at the time of writing.
Shooters
Ultrawide monitors give you an advantage with shooters and Super Ultrawide takes things a step further. In principle, all new shooters support the 32: 9 aspect ratio and the 3840 x 1080 resolution, as long as they also support HFoV + (Horizontal Field of View). Battlefield 1, Quake Champions and Doom did not show any problems. In Battlefield 1 the battlefield suddenly feels a lot bigger and you do not get surprised easily. I was really busy with rediscovering the maps with the panoramic view, because with this monitor you get the most out of the FoV slider. Animations are fluent, tearing is nonexistent, even without using FreeSync. Light and dark are better represented thanks to HDR, where the wider spectrum of light and dark in dark levels like Fort Vaux emphasize the atmosphere even better. And you see that camper in the shadows. The only real barrier is that competitive games like OverWatch and Counter Strike want to keep the playing field the same and (Super) Ultrawide is therefore of limited added value. Despite these limitations, playing shooters on this monitor is an experience in itself, especially if you come from a 16: 9 Full HD monitor.
Racing
With my racing wheel I am always ready at my TV or monitor, to imagine myself in the cockpit of a fast car. Well, with this Samsung monitor it works. In the cockpit view of the car I do not only see the windshield, as I am used to. The next corner looms through my left side window and I see in DiRt 4 and Driveclub much better what the landscape has in store for me. The gigantic screen and the panoramic curve really give you a cockpit feel, without the need for 3 different monitors. The only thing that could make the experience even more realistic for me is wearing VR glasses.
Conclusion
The Samsung C49HG90 Curved Super Ultrawide Gaming Monitor is an impressive monitor for gamers who are looking for a panoramic gaming experience, and also have room for it. Gaming runs flawlessly and multitasking in width (especially video editing and large sheets) is a blessing for your productivity. HDR shows a wider spectrum of colors, so you can see how important light and dark are for the atmosphere in movies and games. The high introductory price is perhaps intimidating, but to equal the same effect with multiple monitors you are probably more lost. All in all it is an impressive monitor that is reserved for really serious gamers. I have to say that I was quite disappointed to go back to my simple dual monitor setup. Samsung, you know where I live!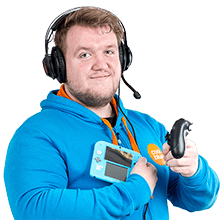 Article by: