Expert review Siemens WU14Q440NL
The Siemens WU14Q440NL has iSensoric sensors that adjust the water and energy consumption on your type of laundry. With this washing machine you were energy-efficient 8 kilo clothing, suitable for a household of 3 to 5 people. With VarioPerfect you have a choice of extra fast or extra efficient washing. I am curious what I think of this with my laundry.
In short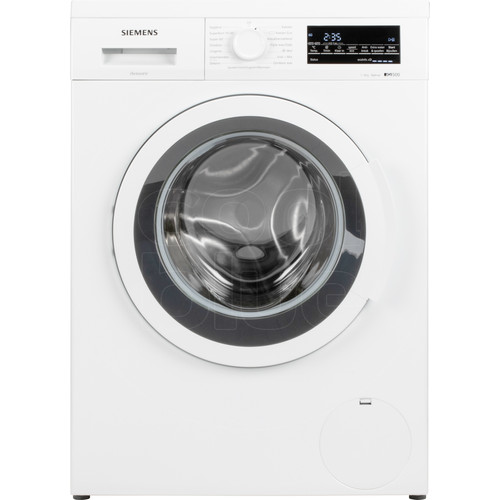 8kg load capacity
1,400 rpm | A+++-30% energy label
Build quality: top-notch
549,-
no longer available
The iSensoric sensors measure how dirty your laundry is and adjust the water and energy consumption accordingly.
With VarioPerfect, you choose whether the washing machine washes extra quickly or extra economically.
The brushless motor provides less vibration and noise.
The washing machine does not have i-Dos to automatically dose the detergent.
First impression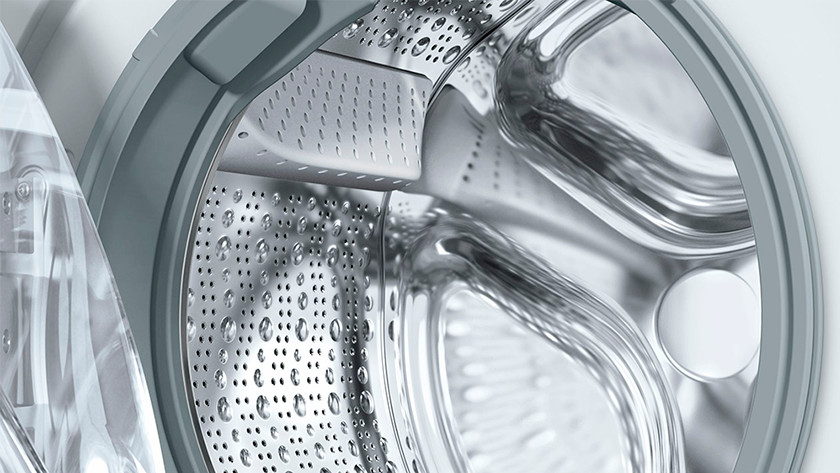 What strikes me is that the drum opening is spacious, so you can put your bed linen and towels in the drum effortlessly. On the large LED display are the options 'speed' and 'eco'; these are 2 varioPerfect options. Of course I want to test this.
iSensoric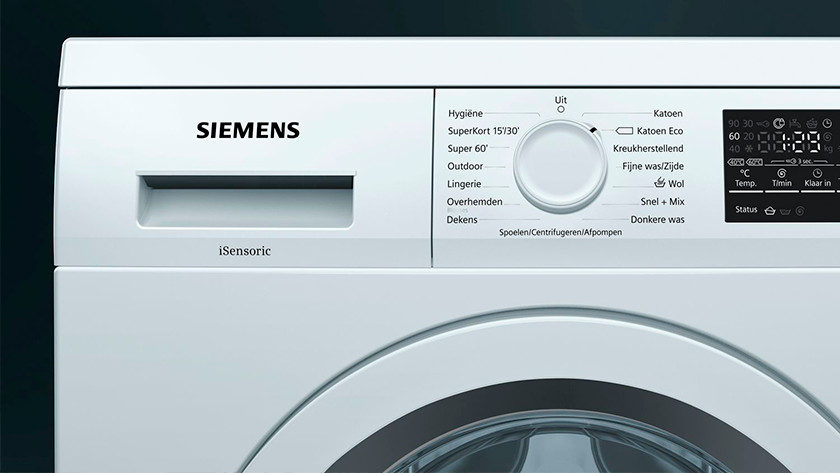 Before I try VarioPerfect, I am curious about the iSensoric sensors. Although you do not see them with the naked eye, they are there. I sorted my towels separately by color, so I do not get the drum full. iSensoric has to ensure that the washing machine adjusts the energy and water consumption on the dirt level and the amount of laundry. I put the towels in the drum and select a program. It strikes me that the program duration is still quite standard, but the promise that I save water and energy is fine.
Speed: 65% faster washing
The 'speed' option promises 65% faster washing with the same washing result. Handy, because I want to wash my favorite dress for a party tonight. To select the quick function, I use the 'speed / eco' button on the LED display. This is a test with 2 settings options. I press the 'speed' option once. A symbol with a clock appears on the display. I get my laundry from the drum much faster than usual. My clothes smell nice and fresh; I'm happy!
Eco: 50% more efficient washing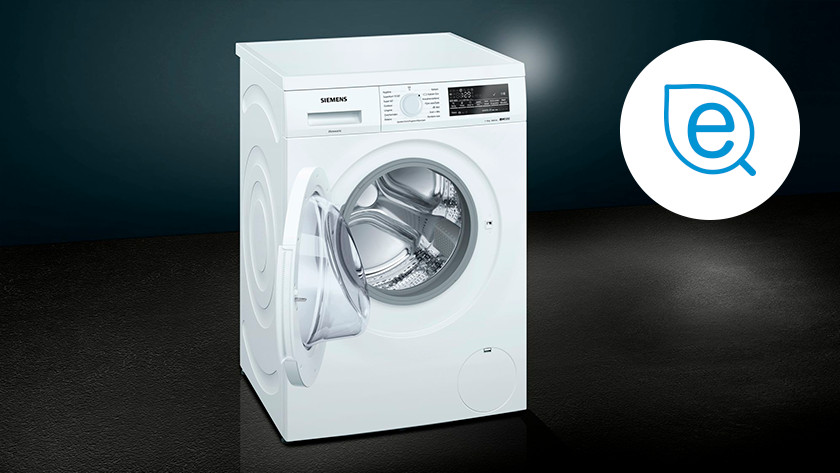 Now of course I am curious what I think of the option 'eco' brand. Siemens promises 50% more efficient washing, because the washing program uses a lower temperature. I press the VarioPerfect button 2 times to select 'eco'. According to the manual I do take longer to wash, but that's what I have left for it. My laundry comes after more than 3 hours. Or I have washed energy-efficient. I can not check directly. The idea that I contribute to a better environment gives me a good feeling.
Brushless motor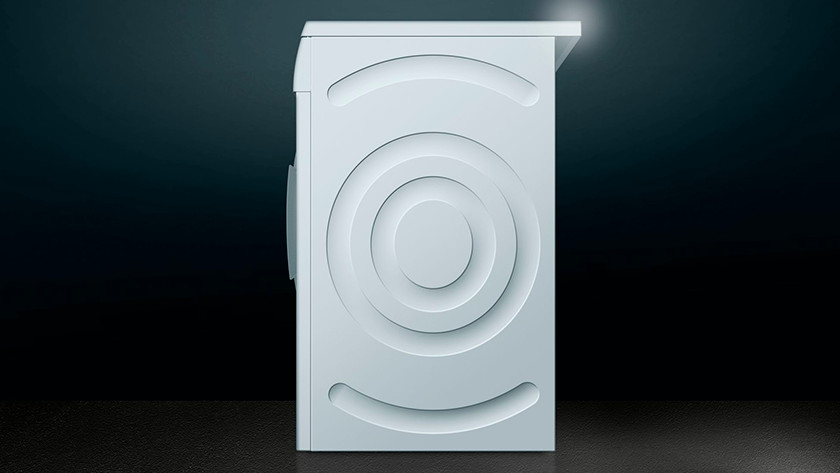 The carbon brushless motor does not require additional parts to drive the motor. Because of this I will suffer less from noise. Of course I would like to test this and set the washing machine at 1400 rpm. At the end of the washing program the washing machine starts with centrifuging. Although the washing machine spins hard, I experience the noise level as normal. I do not suffer from noise.
No i-Dos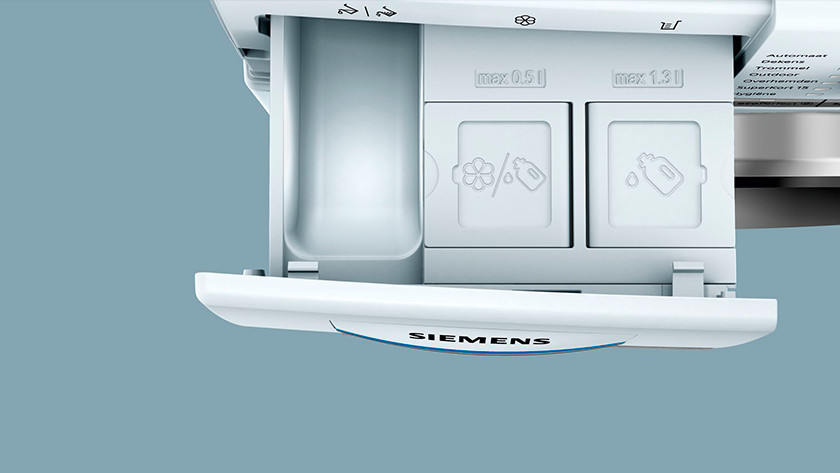 What this model does not have is automatic detergent dosage. With a washing machine with i-Dos you do a large amount of detergent and fabric softener in the drawer. As soon as you switch on the washing program, the washing machine will add exactly the right amount. This means you do not have to fill the drawer as often and always use exactly enough. Moreover, your clothes will stay nice for longer. So this model does not have i-DOS, but personally I do not miss this. I always check on the label how much detergent I need. For me it is a small effort to measure the detergent.
Conclusion
Do you want a spacious, sturdy washing machine that can also be washed quickly in addition to energy-efficient? Then I recommend the Siemens WU14Q440NL. When I wash with SpeedPerfect I notice that I have finished washing very quickly. Handy when I need my favorite clothes quickly. I can not yet say whether I notice anything on my energy bill. However, I notice by the brushless motor that I have less problems with vibration and noise. That is why I would definitely recommend this washing machine.