Advice on fitness equipment
You'll achieve the best exercise results by sufficiently alternating your training. Of course, you'll need the right fitness products in order to complete your workouts. For example, you can use a fitness mat for training on a soft surface, a bosu ball to work on your stability, or a foam roller to treat your muscles before and after your training. Each fitness product can be used in different ways and will help you reach your exercise goal.
General advice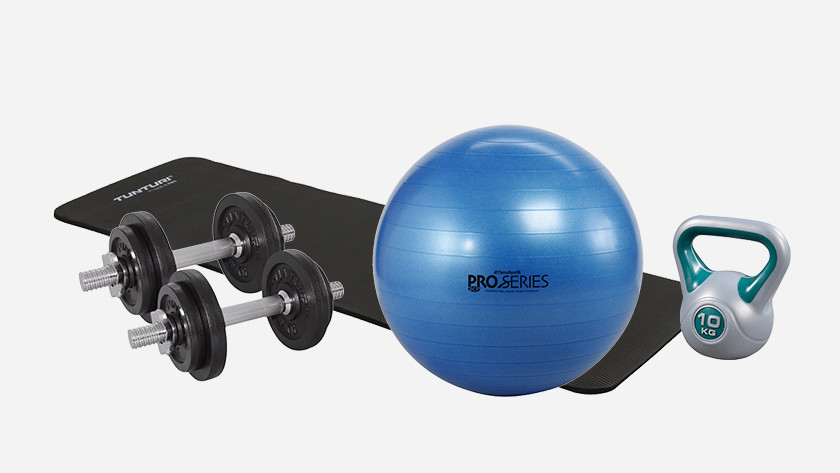 There are various fitness products you can use for your workouts. It can be hard to find which products best suit you, especially when you're only just starting out on your fitness adventure. In the articles below, we'll explain the easiest way to exercise at home and which weights you'll need for that.
Support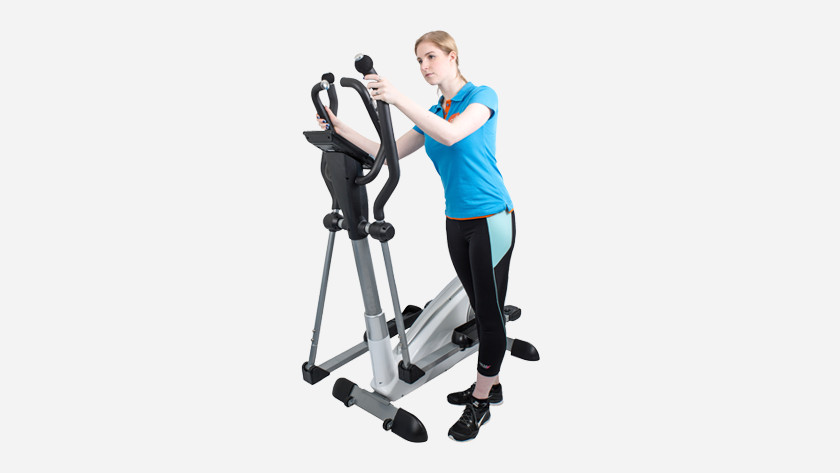 After you've bought your fitness product, we'll help you assemble it and answer all your questions.
Exercises with fitness products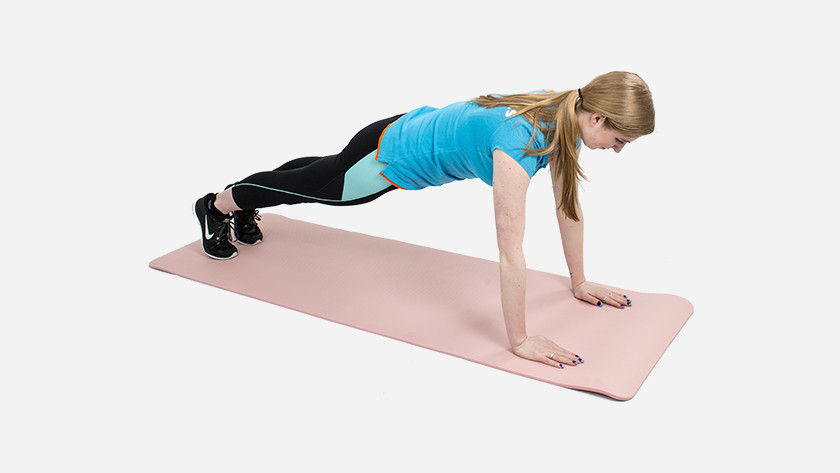 Fitness products provide you with an endless array of exercises. When you're just starting out, though, it can be hard to figure out where to begin. Below, you'll find various exercises to help you start your home fitness adventure.
Training muscle groups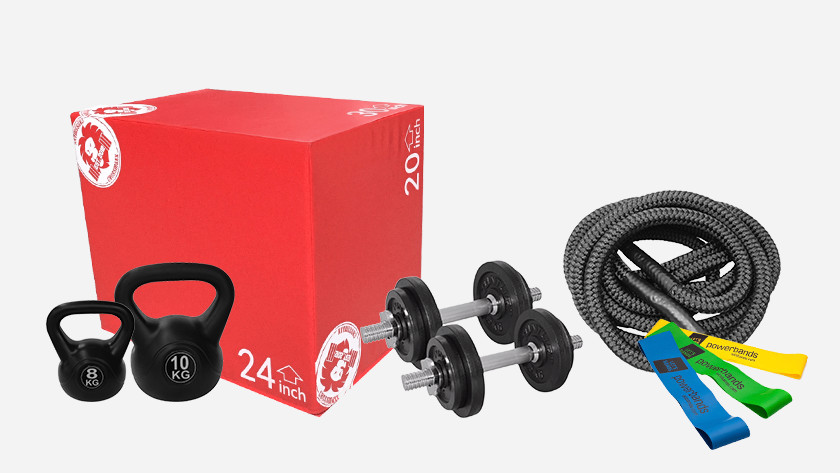 You're not looking for a specific product, but want to focus on a specific muscle group? We've listed the most useful fitness products for various muscle groups to help you to help you on your way.