5 exercises with a foam roller
It shouldn't really be news that you can use a foam roller as a massage technique, but when exactly do you do this during your workout? The foam roller suitable for use during the cooling down, but can also provide relief in the case of muscle soreness. The rolling improves recovery and makes the muscles more flexible at the same time. I'll tell you about 5 exercises that will speed up recovery.
---
1. For your calfves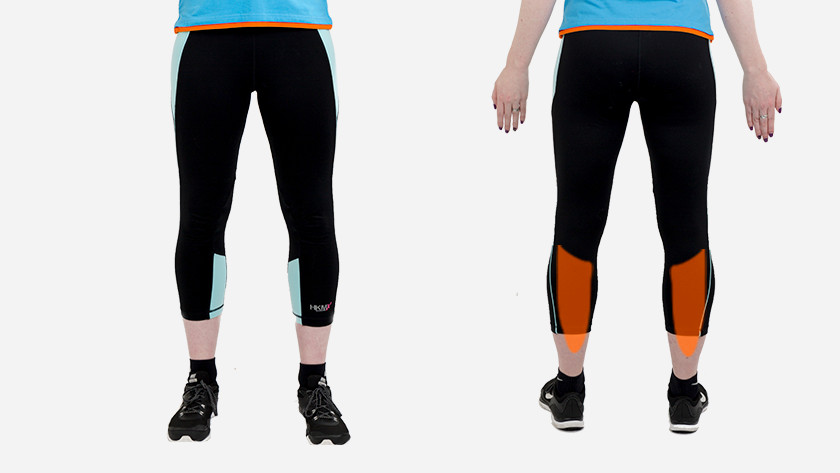 Muscle groups
Many workouts have a big impact on your calf muscles. It's not unusual to feel tension in your calves after an intense leg day or a run. By using the foam roller after running, you take that tension out of your calves. This helps against muscle soreness.
Tip: When you want to feel more pressure on your muscle, put more of your weight on your legs and less on your hands. Want less pressure? Put 1 foot on the ground and treat 1 leg at a time.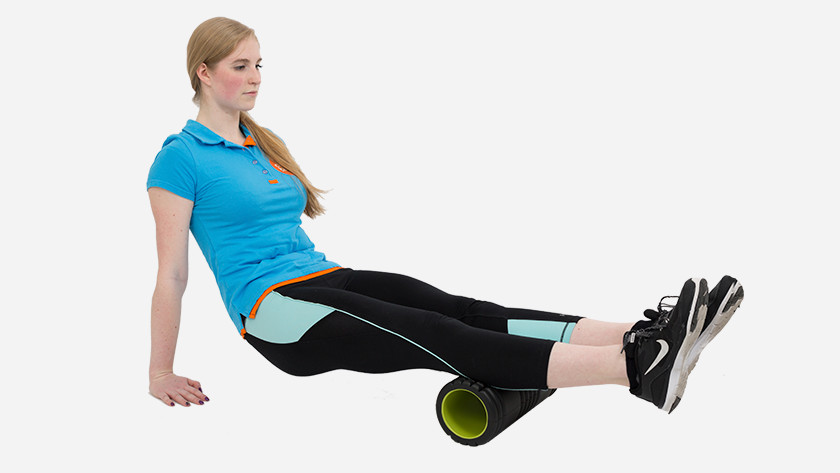 Step by step
Put your calves on the foam roller and place your hands on the ground behind you for support.
Gently roll back and forth, putting sufficient pressure on your calves.
Try to also include the upper and lower parts of your calf.
2. For your back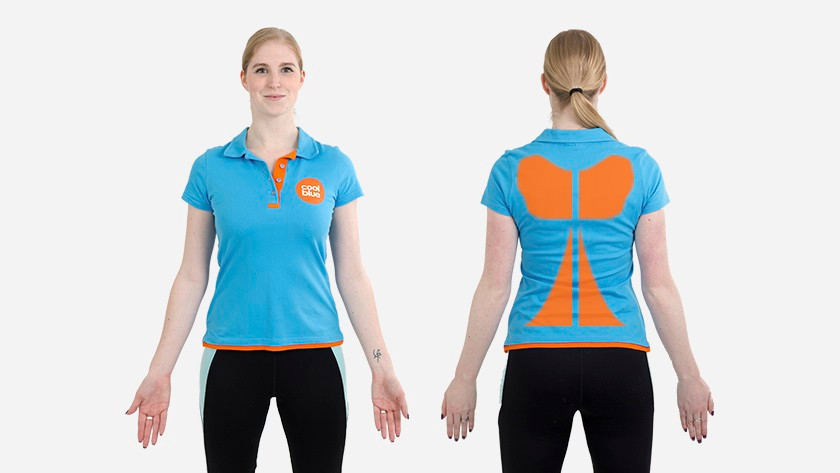 Muscle groups
Back pain, who hasn't suffered from it at one time or another? The foam roller also lets you loosen your back. That loosens your upper back, making it easier to do your exercisers. With loosened up muscles, it's also easier to use a good posture.
Tip: When you've used the foam roller a few times, you can place your hands in front of your chest and then roll. This requires a little more balance, but it does ensure more pressure on the muscles in your back.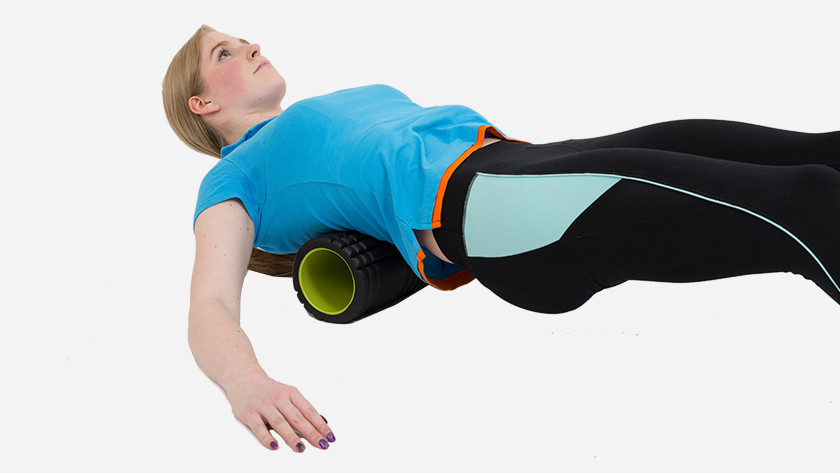 Step by step
Put the foam roller beneath your back and move back and forth slowly.
Try to ensure that you keep the pressure even and put your hands on the ground for balance.
Keep the pressure even on both sides.
3. For your hips/thighs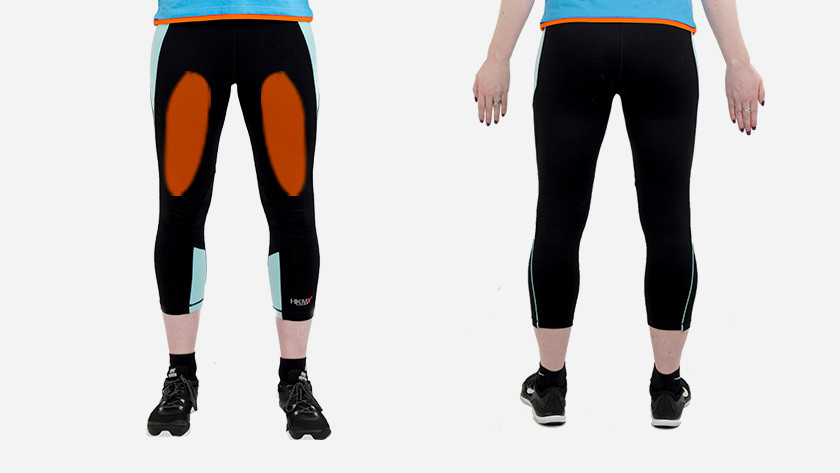 Muscle groups
The outside of your upper leg might be an area you find difficult to stretch. It is important that you do though, as you use this muscle quite frequently. The foam roller lets you apply pressure exactly where it's needed.
Tip: This muscle can be quite sensitive. Is it too sensitive to roll properly? Transfer more of your weight to you arms, so there'll be less on you leg. Want more pressure? Put the top leg on top of the lower one.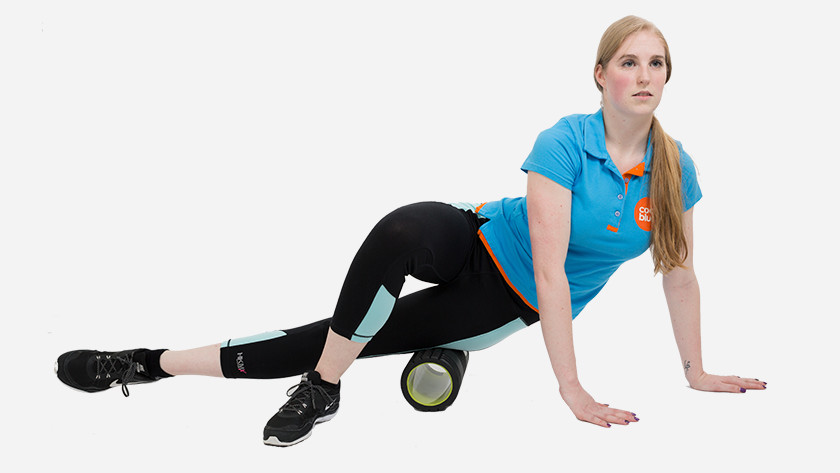 Step by step
Lie on your side and put the roller underneath your lower leg.
Put the foot of your top leg on the ground so you have enough support.
Place your hands on the ground in front of you.
They will also provide additional support.
4. For your glutes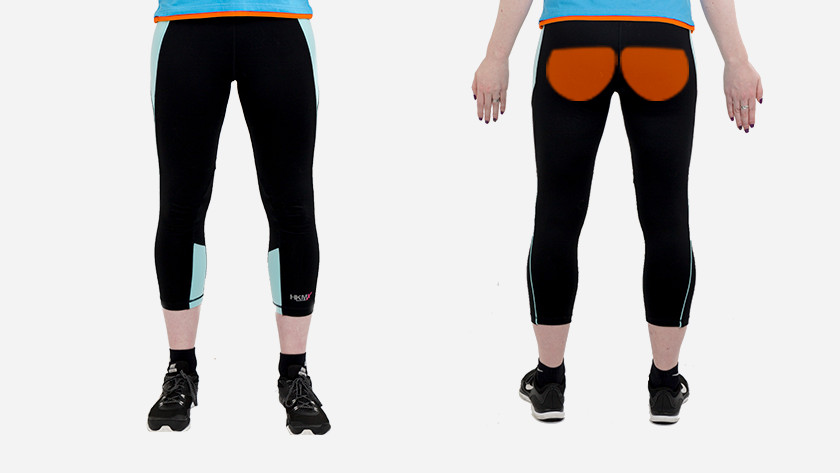 Muscle groups
After a heavy squat session or a run, it's probably quite common to experience soreness in your glutes. You could of course try to maneuver yourself into a less-then-charming position in order to stretch your glutes, but a foam roller could be another helpful option.
Tip: Just like with other the other exercises, you decide how much pressure you use. Less weight on the foam roller means less pressure on the muscle. Use your hands to determine the amount of pressure on the muscle.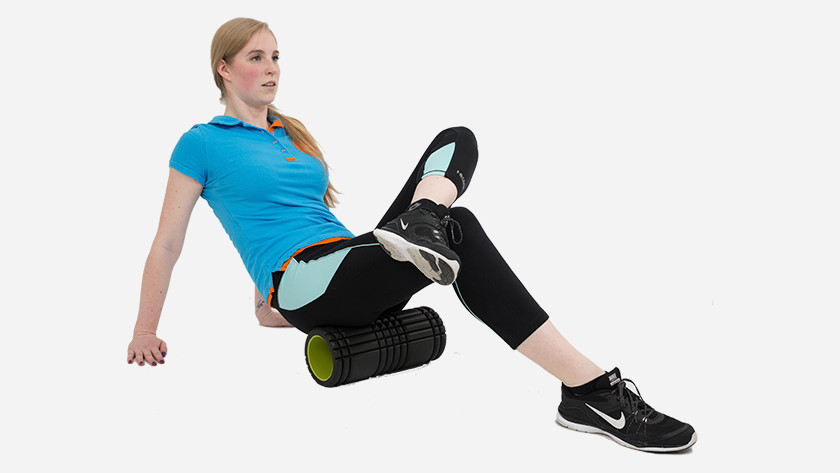 Step by step
Sit down on the foam roller.
Place your hands behind your back and put your heels on the ground.
Gently roll back and forth and vary the amount of pressure you apply.
5. For your hamstrings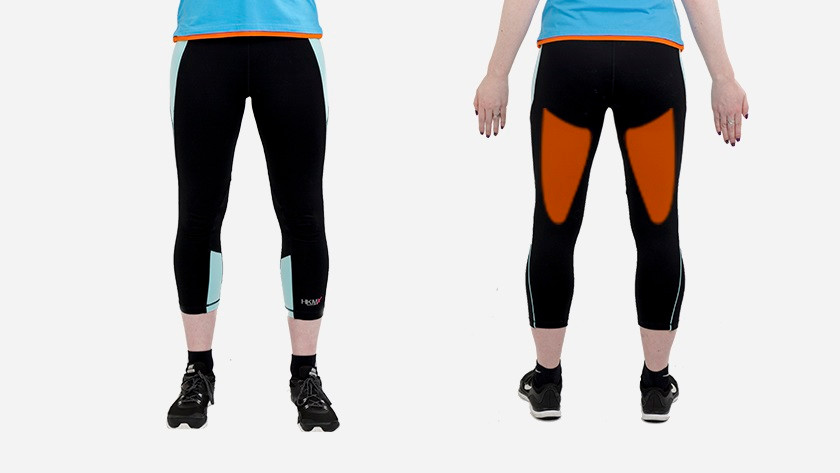 Muscle groups
Your hamstring is the muscle that lets you stretch out your leg. The hamstring is also an important part when taking steps. Since you use it quite a lot every day, you'll quickly notice it if the muscle is too tense.
Tip: If you want to apply more pressure to the muscle, lightly press your legs into the roll. If it's too sensitive on the other hand, make sure you support most of your weight with your hand. Find out for yourself what level of pressure if comfortable to you and when to increase or decrease it.
Step by step
Sit down on the ground and put the foam roller under your.
Place your hands on the ground behind your back and stretch your legs.
Keep your feet of the ground in order to make sure that you really push the roller into your hamstring.
Roll back and forth gently.
Train carefully
These 5 exercises ensure that you recover more quickly after a heavy workout. This article discusses 5 major muscle groups, but smaller muscle groups like your arms and feet can also be addressed with a foam roller. Want to know more about the effect of a foam roller and how to use it exactly? Consult a gym or physical therapist.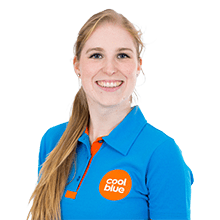 Article by:
Caitlin
Foam Roller Expert.