How do you play Fortnite on your mobile phone?
Few games are as popular as Fortnite right now. Previously, you could only join this battle with your console and PC, whereas now you can also play with your smartphone and tablet. Most iOS devices are compatible with Fortnite. For Android, only the Samsung Galaxy Note 9 and Samsung Galaxy Tab S4 are compatible with Fortnite for now.
---
Fortnite on mobile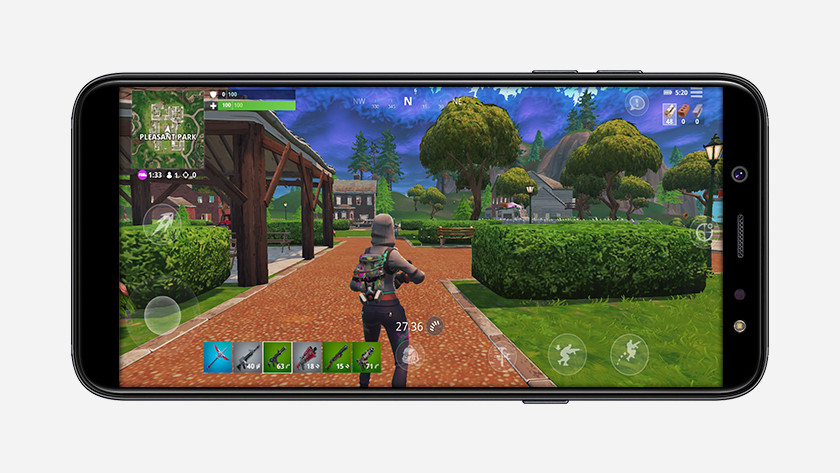 Fortnite mobile is technically the same game as the PC and console version; it hasn't been down sized and it has the same possibilities. It might be less visually attractive than playing on (more powerful) PCs and consoles, and the controls are now via your touchscreen. On mobile, you can only play against other players. If you're friends via Epic with someone who does play on a PC or console, it is possible to join them in a game against other PC or console players.
How do I play Fortnite on iOS?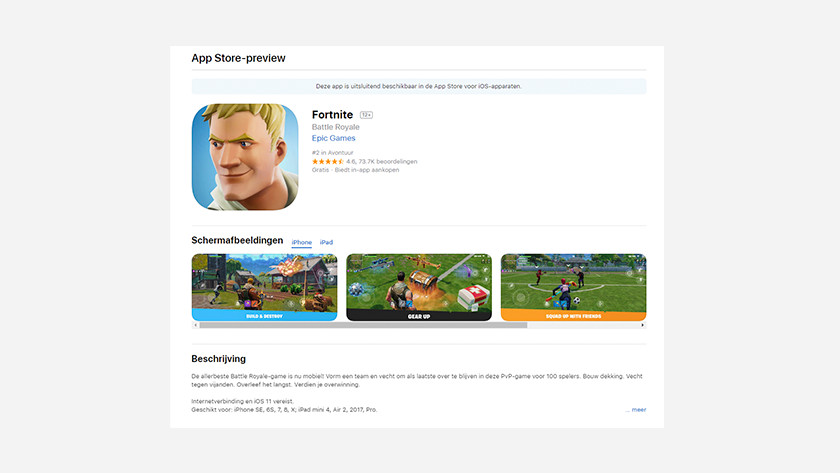 For iOS, you can simply download Fortnite in the App Store. Previously, you needed a so-called invite to do this, but nowadays anyone can download Fortnite iOS in the Apple App Store. The only thing you have to keep in mind is your device; Fortnite is only compatible with an iPhone SE or newer models. If you have an iPad, you can use anything from the iPad Air 2 and Mini 4 and more.
How do I play Fortnite on Android?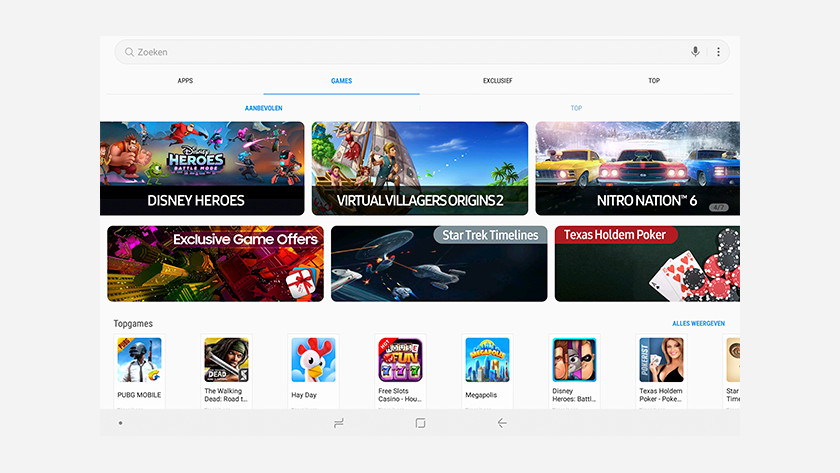 The first days Fortnite was only available for a number of Samsung devices, namely the S7 / S7 Edge, S8 / S8 +, S9 / S9 +, Note 8, Note 9, Tab S3 and Tab S4. You download the game via Samsung Galaxy Apps, Samsung's own app store, and not via the Google Play Store. Do not have a Samsung device? Then you can sign up at Fortnite.com/android and you will receive an Epic Games message and a download link when Fortnite is available on your device.
Play longer with a power ban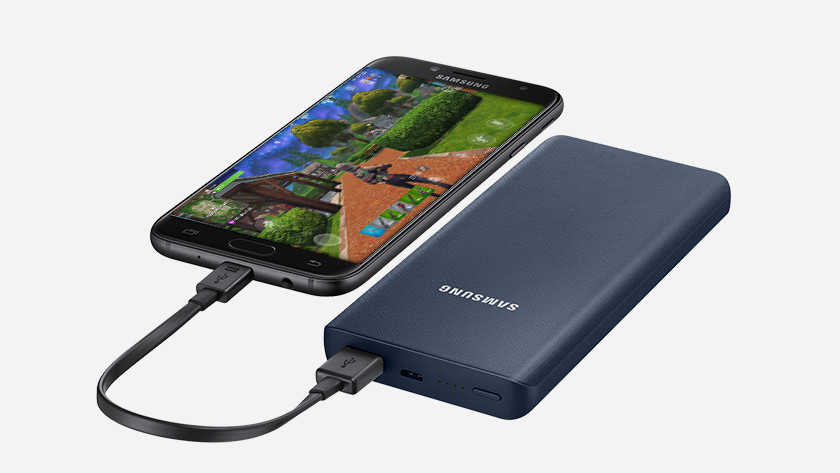 In contrast with your console or PC, you have to charge your smartphone regularly to prevent your phone from dying in the middle of a game you're winning. With a power bank, you always have enough power to keep on gaming for as long as you'd like.
Xtorm (A-Solar) Power Bank Trip XB101 9,000mAh
Geschikt voor smartphones en tablets
|
Capaciteit: 9.000 mAh
|
Stroomsterkte: 3 A
Thanks to the high current, your devices will charge quickly
Use this power bank to charge your tablet as well
Use the 2 USB ports to charge multiple devices at the same time
With its 2.2cm thickness, this power bank is slightly large for your pocket
Did this help you?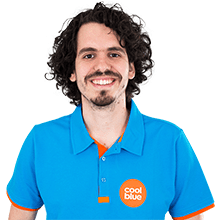 Article by: